IT is a major facilitator to business efficiency and flexibility but the increasing reliance upon IT (often being complicated systems developed piecemeal) also make it a real area of risk.
---
Our IS and Technology team is renowned for its purchaser-focussed practice which has built its reputation acting for large corporates, purchasing IT and IT services on a large scale, on projects which are often transformational and business critical for the clients in question.
Because of our focus and investment in a stand-alone team, we have assembled team of dedicated IT lawyers and the majority of our work centres on handling stand alone, high profile and high value IT transactions.
Our experience in acting for FTSE 350E companies and public sector organisations in respect of their business critical IT projects and our knowledge of the market are the main reasons why our clients see us as a destination firm for their IT legal work.
We provide a partner led approach to completing transactions as smoothly as possible, and provide holistic advice across legal, commercial and technical aspects of the transactions.
A key focus for our IS and Technology team is IT procurement transactions. We regularly act for our clients opposite the leading global suppliers including IBM, SAP, Oracle, CapGemini, Accenture, TCS and HP.

We have pioneered collaborative working between law firms, leading the way in encouraging clients to consider how their panel firms may work more collaboratively in order to achieve better outcomes. As part of that we have acted on major international projects in collaboration with other client panel firms and continue to explore how we can work with other firms where in the best interests of the client to do so.

Expertise examples:

Care home provider – global master agreement for the purchase of IT related services.
FTSE 100 – ongoing IT replenishment programme. Putting in place framework agreements with standard form terms and advising on multiple projects opposite all the major providers including HP, IBM, CapGemini, Fujitsu, Vodafone, TCS, Wipro, Infosys, CSC, BT. The nature of the programmes included major client device roll-outs, LAN builds, SAP migrations, data centre and airtime contracts for mobile phone networks.
FTSE 100 – sale of a global business with a value of circa £1bn. The divested business was fully integrated into the retained business requiring our advice on all separation activities before the sale could be completed. The engineering company had an integrated business in a structure that was not a traditional "towers and compartments" form. The integration meant the sharing of several key business functionality aspects across the various business arms. We were therefore retained to advise on the divestment of one aspect of the business, whilst managing the on going availability to the remainder of the business of infrastructure, supply chains, IT, IP and key personnel.
FTSE 100 – negotiating a global framework agreement with IBM for the purchase of IT project based services and on a project for the delivery of consultancy services by IBM in respect of a CRM solution
Financial institution – procurement and implementation for its core banking platform involving IBM, CapGemini, SAP
Global airline and tour operator – global framework agreement for IT services, including software development, software licensing and IT consultancy services;
Global airline – global framework agreement for the acquisition of desktops, laptops and tablets.

We have been advising in relation to cloud services transactions since the inception of the cloud computing phenomenon. We acted on the first cloud computing deals for several FTSE 100 clients and we have in-depth knowledge in relation to the issues faced by our clients when purchasing cloud based solutions, either directly from the supplier or on a sub-contracting basis as part of a wider solution.

In our experience, contracting for and delivering a successful cloud based solution requires a far greater emphasis on the communication and management of risk than in relation to a contract for a more traditional on-premise solution.

Expertise examples:

We have a very strong cloud practice, having acted on many high profile, high value, cloud computing projects. Key projects include:

FTSE 350 clients – implementation of Microsoft O365.
FTSE 100 global airline: cloud based performance management and training solution for its global workforce.
FTSE 100 clients – procurement and implementation of cloud based employee expenses solutions.

We have successfully delivered projects for customers involving all of the main Enterprise Resource Planning software providers, with particular experience in procurements involving SAP, Oracle and Microsoft.

Expertise examples:

FTSE 100 clients – SAP and Oracle implementation projects.
Retailer – Master Services Agreement for IT related services together with the negotiation of the first Statement of Work, re appointment of Wipro as SI on an Oracle based implementation

In the telecoms sector we have acted for or against many of the biggest names in telecoms such as BT, Vodafone O2, Daisy, Tiscali and TalkTalk, and have very significant sector experience on transactional work involving fixed line, mobile, broadband, internet and data businesses; we also have considerable telecoms sector experience in the African region.

Expertise examples:

FTSE 100 company on global solutions for both voice and video conferencing using both a single global Master Services Agreement (MSA) contract structure and also an MSA/LA (Local Agreement) approach.
Joint venture between Telefonica UK, Vodafone and Everything Everywhere. Given the consumer-focused nature of the business and the collection, use and exploitation of personal data in cutting edge and innovative ways, we advised the joint venture extensively on data protection regulatory related issues to ensure compliance and reputational concerns were addressed.
Retailers and wholesalers – mobile virtual network operator agreements with mobile network operators (including Sainsbury's' joint venture with Vodafone (Mobile by Sainsbury's)).
Testimonials
We are singled out as a market leader in both independent legal directories. Testimonials include:
Chambers (2015)
"I am impressed by their dedication to us as a client."
"The team is well connected and they all understand what's going on and are all well briefed."
"The work they've done for us has been fundamental; they're top of my list and they work really well."
"They are really dedicated to us as a client. There's nothing they need to improve; they do a very good job at maintaining relationships."
The Legal 500 (2015)
"Addleshaw Goddard LLP's "outstanding" commercial IT department is led by the "excellent" James Whittaker. It focuses on acting for purchasers of IT solutions and services, and is also notable for its strong cloud practice."
"Outstanding lawyer" Michael Lowry ....... has particular expertise in global outsourcing. The team advises clients in the heavy engineering, retail, consumer, health and financial services sectors."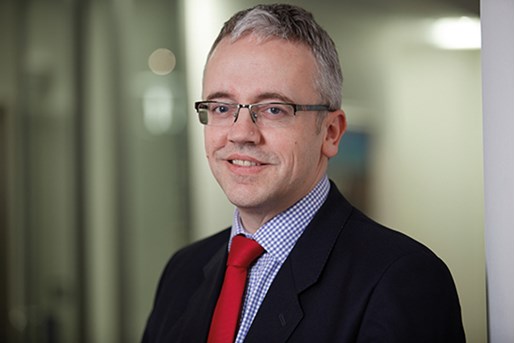 James Whittaker
Partner, Commercial Services
United Kingdom
View profile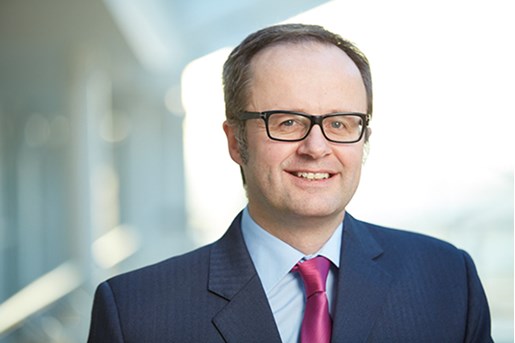 Michael Lowry
Partner, Data, Technology and Outsourcing
United Kingdom
View profile