In today's global business environment where organisations want more and better for less, many clients are enthusiastic about the benefits of outsourcing in order to focus effort and resource on their core business, and access innovation and process re-engineering from leading suppliers of business process services.
---
IT Outsourcing, and Business Process Outsourcing are both major areas on which we advise, with particular experience on advising large corporate entities on deals with a global footprint. Our team is renowned for its customer focussed practice (we do not tend to advise on the supplier side). We have experience of first and later generation outsourcing and each brings challenges to ensure that the business benefit sought by the customer is delivered by the supplier.
We are also used to integrating new models of service delivery, including cloud based solutions, either at the outset of a service provision, or as part of a transformational business project.
Our experience in acting for FTSE 100 companies (as well as smaller corporates) and public sector organisations in respect of their outsourcing and business transformation projects, our knowledge of the market, and our flexibility in scoping the required level of our involvement with our clients are the main reasons why our clients see us as a destination firm for their IT legal work.
The latest edition of the Chambers UK independent legal directory, says about our team:
"Experienced outsourcing team with an enviable client list that includes many household names and FTSE 100 companies. Particularly noted for its BPO and ITO work."
"The work they've done for us has been fundamental: they're top of my list and they work really well."
Our Technology team spends a lot of its time advising clients on IT outsourcing transactions. We regularly act for our clients opposite leading global suppliers including IBM, Oracle, CapGemini, Accenture, TCS, HP, T-Systems, Steria, and CSC.

We apply our contracting methodology to the deal process, from legal term sheet at RFP stage, through parallel negotiation on key points pre final offer stage, scoring legal risk on supplier bids, to finalising the contractual terms with the winning bidder. We are flexible in scoping the amount and type of resource we put on a project: for example this may mean that we work with the technical teams on documenting service descriptions, transition plans and service level mechanisms, or we can work with the client team or other external consultants working on these aspects and limiting our involvement to ensuring such elements work with the other parts of the agreement.

Our width of knowledge on the number of deals we see means we know what is achievable in the market at a given time and what a competitive bid position is.

We have pioneered collaborative working between law firms, leading the way in encouraging clients to consider how their panel firms may work more collaboratively in order to achieve better outcomes on the very largest projects. As part of that we have acted on major international projects in collaboration with other client panel firms and continue to explore how we can work with other firms where in the best interests of the client to do so.

Recent experience includes:

FTSE company – outsourcing its IT infrastructure services worldwide. The nature of the programme included outsourcing help desk services, on site support, remote server support and data centre services across many countries and areas of the world.
FTSE company – procuring data centre services, including building in liaison with the client's other IT suppliers and impact on other IT projects which were dependent on the outsourced services being available at the right time.
General insurance provider – re-platforming its claims system so that it was provided as a managed service on a cloud based infrastructure with IBM as service provider and systems integrator.

Many large businesses look to outsource non-core business support functions so they can focus effort and resource on their main business, and access innovation and process re-engineering from leading suppliers of business process services. Our Technology team advises on a range of deals, typically involving services such as finance and accounting, HR services, payroll.

As with IT Outsourcing, this is an area where we apply our contracting methodology to the deal process, from legal term sheet at RFP stage, through parallel negotiation on key points pre final offer stage, scoring legal risk on supplier bids, to finalising the contractual terms with the winning bidder. We are used to working with external consultants to the client organisation who advise on the business transformation process which is then documented in the outsourcing contract. We also have specialists in the team who advise on areas such as data protection and TUPE and equivalent issues in other jurisdictions.

Recent experience includes:

We have acted on many high profile, high value, business process outsourcing projects in a range of sectors, including aviation, consumer goods manufacturing, retail and financial services. Key projects include:

FTSE 50 company – Global Business Transformation Programme. Our work on this programme involves advising in relation to multiple first generation outsourcing projects including:

Global finance and accounting services (12 jurisdictions initially with potential to roll out to over 25 jurisdictions)
Global payroll services (services provided to over 50 jurisdictions)
Global HR Shared Services (services provided to over 50 jurisdictions)

FTSE 100 company – outsourcing of global finance and accounting services for all members of its Group
FTSE 100 companies – outsourcing of facilities management services
FTSE 100 companies – outsourcing of global payroll functions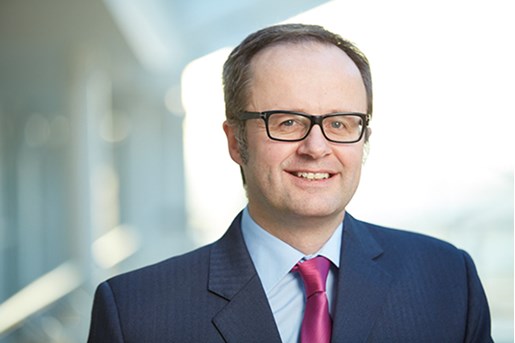 Michael Lowry
Partner, Technology and Outsourcing
United Kingdom
View profile
FREE REPORT: Top 5 negotiated terms & Top 5 disputed issues in Technology & Outsourcing Contracts – 2020

Access: Software licensing, milestone delays and 8 other contractual & litigious hot spots to watch out for – and what you can do about them.
Download the report >