One of the leading advisors in the sector
---
Student accommodation has long been seen as an alternative asset class. However, times are changing and student accommodation is now arguably the most mature of the alternative asset classes.
The sector has matured rapidly over the past 10 to 15 years and a lot of hard lessons have been learnt by all involved. The bubble that all predicted has yet to materialise and there are a number of compelling factors that suggest that student accommodation will be a popular investment choice for many years to come.
As the sector has expanded, so too has the level of competition among developers, operators, investors and universities, to capture a higher proportion of the market and particularly the international market. The need for further development continues to grow but with many more players in the market, the need to diversify and to maximise the efficiency in structuring deals has become all the more important.
Addleshaw Goddard's contacts and experience make it one of the market-leading legal advisors to the sector, with our divisions working together to cover all aspects of investment, development, funding and management; offering a true 'cradle to grave' service.
Advising Maven Capital Partners with their partnership with IP Investment Management (IPIM), a Singapore-based investment fund. We have advised Maven on the acquisition and development of IPIM's UK student housing portfolio of a total of 932 beds equating to £100m GDV, sites include Birmingham, Edinburgh, Durham, Liverpool and Exeter.
Advised long-standing client, University Partnerships Programme (UPP), the leading provider of student housing infrastructure and support services in the UK;

a £230m transaction University of Reading which will see the SPV operating approx 4,300 rooms and the University accommodation office over a long term 135 year partnership
on its long term partnership with the University of London to redevelop the Bloomsbury campus with around 1,200 beds, one of the largest in London to date.

Advised University of Brighton on its latest expansion with the acquisition of the Preston Barracks site. The new site, which will be developed in a joint venture with Cathedral group (now known as U + I the product of a merger between Development Securities plc and Cathedral group), will form the core of the university's £150 million redevelopment master plan, which covers three adjacent sites and will provide new employment space, academic buildings, student housing, 350 new homes and 25,000 sq ft of retail space.
Advising an institutional client and investor on the launch of a student housing 'club' fund and it's subsequent acquisition from the downing group of a majority stake in a c.£200m portfolio of student housing in the UK, with the Downing Group retaining an equity interest in the portfolio in conjunction with it's role as asset manager.
Global Student Accommodation Group (GSA) - advised in relation to the acquisition of 76 per cent of the University Capital Trust which holds c.£100m student housing assets in Newcastle, Sheffield, Lincoln and Nottingham. This transaction also involved the restructuring of the trust management and asset management services.
Acting for the University of Oxford on the master planning and construction of the Radcliffe Infirmary and South Parks Sites (to form one of the biggest university campuses in Europe with a construction cost of over £300m).
Worked with Salford University on various property and construction projects including its development at Media City, the development of the Salford Arts and Media Centre and an accommodation project.
Advised The Royal Bank of Scotland plc on a £163m facility to a Blackstone fund for the development of a 1154 bedroom student housing building at Spitalfields, London
Advised Santander on a £52m facility to a joint venture between Imperial College of Science, Medicine and Technology and Berkeley Homes for the development of a 450 bedroom post-graduate accommodation building in Clapham (one of the landmark deals in the sector in 2009).
Royal College of Music (RCM) - advised RCM on a £44 million transaction to redevelop it's Shepherds Bush student accommodation. This transaction was another long-term partnership with Campus Living Ventures (CLV) and funded by M&G.

Our experience in the Student Housing sector

Our contacts and experience make us one of the market-leading legal advisors to the sector, with our divisions working together to cover all aspects of investment, development, funding and management; offering a true 'cradle to grave' service.

Real Estate Brochure

We are proud of our award-winning Real Estate Practice. As one of the largest offerings in the market we are built to effectively manage the property asset lifecycle from acquisition to exit. We'd like to share with you some of those highlights.

Download our Real Estate brochure here

OM5G: The impact on Real Estate

The report features contributions from over 80 industry experts, and thought leadership pieces on how 5G will impact cities, housing, offices, retail and logistics.

Student Accommodation (2015)

With over £6 billion of investment in purpose-built student accommodation in the UK, the sector presents real opportunities for domestic and foreign investors. But are universities fully maximising the potential benefits, and what does the future look like? Download our report Education Nation - The Graduation of Student Housing to find out more.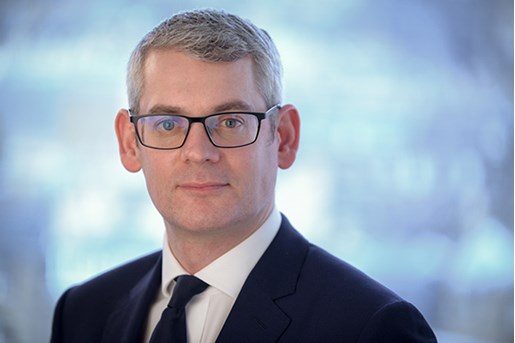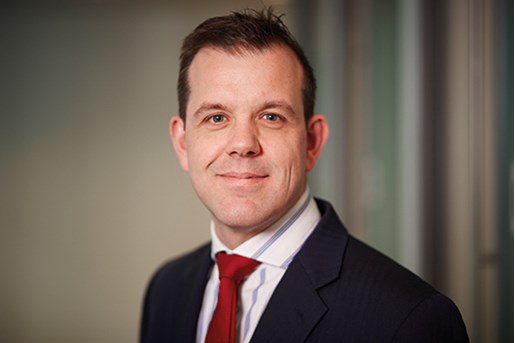 Andrew McVeigh
Partner, Head of London Construction and Co-Head of Real Estate Sector
London, UK
View profile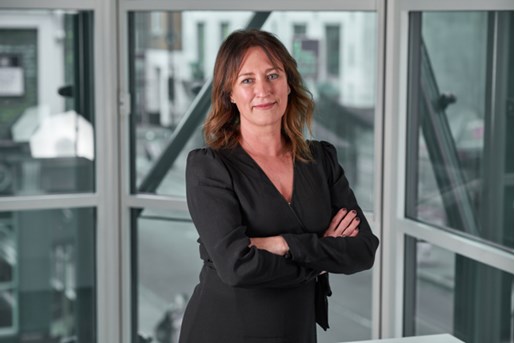 Catherine Williams
Partner, Real Estate, Co-head of Living Sector
London, UK
View profile