Driving excellence in disruption
---
FinTech and Disruption have become synonymous. From cross-border currency transactions to peer-to-peer lending, FinTech firms globally are harnessing the sharing economy and growing connectedness of customers.
We, at AG, understand such trends
FinTechs continue to challenge the status-quo in the Financial Services industry to improve accessibility and cost-effectiveness of financial services. We have been working closely with a large number of FinTechs in the UK as well as internationally by virtue of our specialist and market leading practices.
First hand experience
We have the unique experience of working with FinTechs, Technology Companies, Regulators and Financial Institutions and understand the massive opportunities available to all disruptors (old and new) in this space. By combining our client side experience with regulatory experience, it gives us great insight into your concerns and priorities, wherever you are on your journey to be better, more productive and ever more successful.
AG operates across the various FinTech segments:
Payments and Remittances
Banking and Lending
Investment Management
Our experience in the technology and regulatory space combined with top ranked Financial Services transactions experience puts us in a unique spot to understand what matters most for your business.

Our FinTech and Digital Innovations group consolidates our expertise across financial services, regulation, and corporate and commercial transactions. This enables us to manage and deliver advice to you across all the aspects of a FinTech transaction from the regulatory framework to complex IP licensing to funding and corporate structuring with a single point of contact and overall expertise.

Our areas of specialism include:

Employment
Financial Regulation and Authorisation Support
Information Services and Technology
Intellectual Property
Payment Services
Data Exploitation
Corporate

Recent case highlights include:

Acting for FinTechs in relation to their contractual and commercial disputes.
Advising on a wider range of disputes in the payments industry including involving regulatory angles.
Acting for one of the largest cryptocurrency exchanges in Asia in a debt recovery case where a professional trader bought coins but refused to pay for them.
Drafting a suite of customer product documentation for a new start-up online bank.
Drafting terms and conditions for a new entrant aggregator firm.
Acting for a number of issuers and card schemes in relation to the launch of Apple Pay. Providing regulatory and contractual advice in relation to implementation of the platform and associated digital enablement (tokenisation) services.
Advising on international peer to peer payments utilising a mobile payments platform including settlement arrangements through correspondent banking.
Acting for a major UK bank in connection with contactless payments and wearable technologies.
Advising on the launch of online banking and a new banking application for HSBC.
Advising a major bank on the use of geo-location data in the context of potential mobile wallet solutions.
Advising on data protection related aspects of Apple Pay and Samsung Pay by reference to the regulatory obligations of the Merchant, Issuer and Bank.
Advising a major international insurance and financial services organisation in respect of a joint venture set up to hold and exploit IP rights in a software product.
Advised Business Growth Fund on its investments in payment card manufacturer Thames Card Technology.
Advised Lloyds Development Capital on its growth capital investment in engineering from Mini-Cam.
Advising a variety of start-up businesses seeking angel, growth or development capital through various funding rounds.
Incorporation of a company called 'WeLend" and thereafter assisted with obtaining the first batch of virtue banking licence in Hong Kong. WeLend is one of the first eight financial institutions in Hong Kong which were granted the virtue banking licence and has been named in a KPMG-sponsored report as one of the top 100 FinTech companies in the world – #7 in China and #23 globally and was ranked by Deloitte as the #1 fastest growing tech company by revenue in Hong Kong and #4 in China.
Structured a couple of sale and purchase of Bitcoins between Hong Kong and Canada and the USA. We have also advised on the legality of the sale and purchase of cryptocurrency in Hong Kong and the USA.

Our multi-discipline FinTech team pulls together commercial, technology, corporate and regulatory legal expertise to provide a unique, fully-integrated team of specialists who understand both the financial services sector and those digital ecosystems, platforms and participants that are (and will continue to be) central to today's financial services evolution.

In addition to our unparalleled legal expertise, we are regularly asked to speak at external seminars and conferences in the FinTech space:

We recently hosted a Payments Conference and discussed the impact of new developments on the payments sector, such as The Payments Systems Regulator and the amended Wire Transfer Regulations.
We hosted Payments Forward, a sector forum for senior executives to share and debate key issues from across the retail payments industry and Digital Payments Intensive, an annual event whereby the key pressing issues facing the payments industry are discussed.
We work closely with leading trade associations, for example the UK Cards Association, the Finance and Leasing Association and the Consumer Credit Trade Association. We also sit on a number of industry panels, including the Consumer Affairs Panel of the CBI and attend the Consumer Credit Working Party (a sub-panel of the CBI Consumer Affairs Panel) and the Litigation Panel and the Regulatory Reform Group at the FLA. Our participation in trade associations and industry panels means we have a voice in what is going on and it keeps us as close as possible to new developments, knowledge of which we are then able to share with FinTech firms.
We hosted the Africa Technology Business Forum, a one day conference showcasing the most exciting technology opportunities that are unfolding across the African continent. The forum brought together investors, entrepreneurs and professionals in the Banking, Finance, Venture Capital, Private Equity, Impact investment and the Mobile/Telecom sectors and was part of London Tech Week.
Fiona Ghosh is an appointed expert on the editorial board of the journal e-Finance and Payments Law and Policy.

"Fiona Ghosh's payments and commercial contract experience comes highly praised."
Chambers Fintech 2018 (Professional Advisers: FinTech)

"By delivering what clients want wherever they need it, from high value strategic advice, to the everyday, Addleshaw Goddard prides itself on a service which is high quality, focused, relevant and consistently excellent."
Chambers and Partners (2016)

The AG Payments team is ranked Tier 1 in the Chambers Directory (2016) and our clients have described us as:

"good at pragmatic, commercial advice"; and
"Excellent - very strong. They have good payments knowledge, good practical experience, good turnaround times and offer value for money."

"Market-leading consumer finance practice containing a team of specialists. Representing leading banks and building societies on issues including regulation and compliance."
Chambers and Partners (2016)

"They know how to negotiate and offer a commercial, balanced approach."
Chambers and Partners (2016)

"Excellent client service with partners who will roll-up their sleeves and lead from the front."
Chambers and Partners (2016)

"The work they've done for us has been fundamental; they're top of my list and they work really well."
Chambers and Partners (2015)

Addleshaw Goddard "puts the client at the centre of its work' and 'delivers user-friendly advice' in areas such as IP portfolio management and disputes for big-ticket clients"
Legal 500 (2014)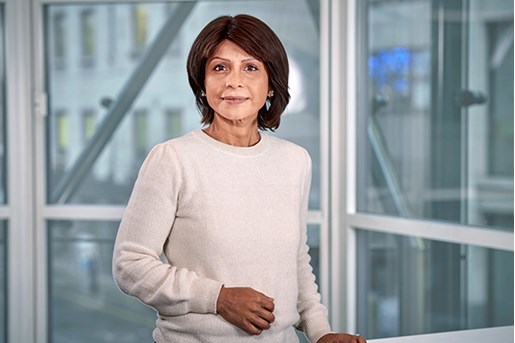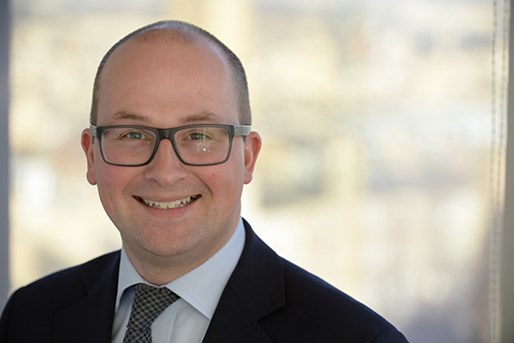 David Anderson
Partner, Corporate
Edinburgh, UK
View profile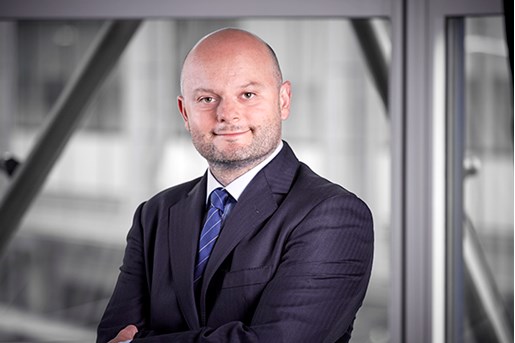 James Herring
Partner, Finance Disputes
London, UK
View profile