Welcome to our June/July 2022 edition of Employment Up-To-Date.
---
Read on for a roundup of some of the latest news and developments in relation to employment.
In this edition
Case Update: Supreme Court rules that holiday pay should not be pro-rated
Case Update: To believe or not to believe (in transgenderism)? Both are protected – but only if expressed appropriately
Case Update: Collective bargaining and unlawful inducement
Case Update: Personal emails, but not so private?
Case Update: Injunctive relief: Do not delay!
Insight: UK Healthcare professionals can now certify fit notes
Insight: Should we embrace the four day working week?
Insight: Diversity reporting in the UK: Considerations for effective reporting
International Update: Germany: New requirements for employment contracts from 1 August 2022
International Update: Ireland: Gender pay gap reporting: What employers need to know
In the News: New law to allow businesses to hire agency workers to cover staffing gaps caused by strike action comes into force
In the News: No plans for menopause to be a protected characteristic
In the News: New Employment-Related Bills
In the News: Future of work review
AG publications and events
Case Update: Supreme Court rules that holiday pay should not be pro-rated
The Supreme Court has held that workers or employees on permanent contracts who only work for part of the year are entitled to 5.6 weeks' paid holiday per year, just like workers or employees who work all year. This is a minimum entitlement which is not required to be (and under UK law must not be) pro-rated to be proportional to that of a full-time worker (Harpur Trust v Brazel, SC [2022])
Read the full article here.
CASE UPDATE: TO BELIEVE OR NOT TO BELIEVE (IN TRANSGENDERISM)? BOTH ARE PROTECTED – BUT ONLY IF EXPRESSED APPROPRIATELY
The question of what amounts to a protected philosophical belief continues to be a hot topic in employment law (as we've previously reported here and here). Recently, much of the debate has focused on the conflict between "gender-critical" beliefs (i.e. a belief that gender identity cannot differ from sex assigned at birth) and the rights of transgender and non-binary people not to be discriminated against. We take a closer look at two significant new cases in this area.
Read the full article here.
CASE UPDATE: COLLECTIVE BARGAINING AND UNLAWFUL INDUCEMENT
In the case of Ineos Infrastructure Grangemouth Ltd v Jones and others and Ineos Chemicals Grangemouth Ltd v Arnott and others the EAT held a pay increase imposed by the employer when collective bargaining was at an impasse was an unlawful inducement under TULRCA. We take a look at the case and what it means for employers with recognised trade unions.
Read the full article here.
CASE UPDATE: PERSONAL EMAILS, BUT NOT SO PRIVATE?
The boundaries between work and personal life have become increasingly blurred. So it's unsurprising that employees often use work email addresses to send personal emails. How does the employee's expectation of privacy fit in with the rights of an employer in the UK? This point was explored in the recent case of Brake and Anor v Guy and Ors.
Read the full article here.
CASE UPDATE: INJUNCTIVE RELIEF: DO NOT DELAY!
The case of Planon Ltd v Gilligan highlights the importance of acting swiftly when seeking to enforce restrictive covenants. In this case, the Court of Appeal refused to grant an injunction to enforce a 12-month non-compete clause that had only four months left to run at the time of the appeal hearing.
Read the full article here.
INSIGHT: UK HEALTHCARE PROFESSIONALS CAN NOW CERTIFY FIT NOTES
With effect from 1 July 2022, nurses, occupational therapists, pharmacists and physiotherapists are permitted to certify fit notes for employees.
Read the full article here.
INSIGHT: SHOULD WE EMBRACE THE FOUR DAY WORKING WEEK?
What is thought to be the largest trial of the four-day working week started in the UK in June. We take a look at whether businesses should be embracing the four-day week as part of their strategy for the future workplace.
Read the full article here.
INSIGHT: DIVERSITY REPORTING IN THE UK: CONSIDERATIONS FOR EFFECTIVE REPORTING
With the publication of new guidance for companies reporting on diversity, we take a look at the findings and on the wider context of diversity reporting in the UK.
Read the full article here.
INTERNATIONAL UPDATE: GERMANY: NEW REQUREMENTS FOR EMPLOYMENT CONTRACTS FROM 1 AUGUST 2022
Under the draft bill on implementing the EU Working Conditions Directive, companies are set to become subject to new obligations with regard to the proof and transparency of essential working conditions.
Read the full article here.
INTERNATIONAL UPDATE: IRELAND: GENDER PAY GAP REPORTING: WHAT EMPLOYERS NEED TO KNOW
Following the introduction of the Gender Pay Gap Information Act 2021, the Department of Children, Equality, Disability, Integration and Youth in Ireland published a Guidance Note on calculating the gender pay gap (GPG) metrics on 10 May.
Read the full article here.
IN THE NEWS: NEW LAW TO ALLOW BUSINESSES TO HIRE AGENCY WORKERS TO COVER STAFFING GAPS CAUSED BY STRIKE ACTION COMES INTO FORCE
The change in the law which came into force on 21 July 2022 removes the restriction which prevents employment businesses from introducing or supplying agency workers to hirers to replace individuals taking part in official strike action or industrial action or to replace individuals who have been transferred by the hirer to cover the duties of those taking part in strike/industrial action. Unison has announced that it intends to seek judicial review of the new regulations which it believes are unlawful and has written to the Business Secretary to inform him of their intention, giving him 14 days to respond. The Government has also increased the maximum damages that can be awarded against a union for unlawful strike action. For the biggest unions (100,000+ members) the maximum damages will rise from £250,000 to £1 million.
IN THE NEWS: NEW EMPLOYMENT-RELATED BILLS
With the long-awaited Employment Bill very much in the long grass, the Government has recently confirmed its backing for two new Private Members Bills which would introduce measures previously contained in the Employment Bill, namely the provision of neonatal care leave and pay and the allocation of gratuities, service charges and tips to go to staff in full. While Private Members' Bill usually do not become law, with Government backing these may find their way onto the statute book.
IN THE NEWS: NO PLANS FOR MENOPAUSE TO BE A PROTECTED CHARACTERISTIC
The Government has confirmed that it has no current plans to introduce menopause as a further protected characteristic in the Equality Act 2010. The recently published Government Response to the independent report, Menopause and the Workplace: How to enable fulfilling working lives, also confirms government will increase the reach of menopause communications in collaboration with employers and representative groups, raise awareness among employers and encourage the development of support within their organisations by providing links to advice, guidance and best practice case studies.
IN THE NEWS: FUTURE OF WORK REVIEW
The UK Government has announced a Future of Work Review to be conducted over the spring and summer of 2022, the purpose of which is to build on existing government commitments (including as set out in the Taylor Review) and to create a detailed assessment on key issues facing the labour market. It will then provide a set of recommendations for government to consider. Potential issues for assessment, include the importance of place and local labour markets in creating and facilitating access to jobs; the role of automation and how quickly it happens and how to build on the "good" flexibility in the labour market and gig economy, but ensure sufficient protections to prevent exploitative practices.
AG PUBLICATIONS AND EVENTS:
Maura Connolly, an employment partner in our Dublin office, recently appeared in the Irish Times in an 'Ask the Experts' feature on the new Gender Pay Gap reporting regime in Ireland. Read the full article here.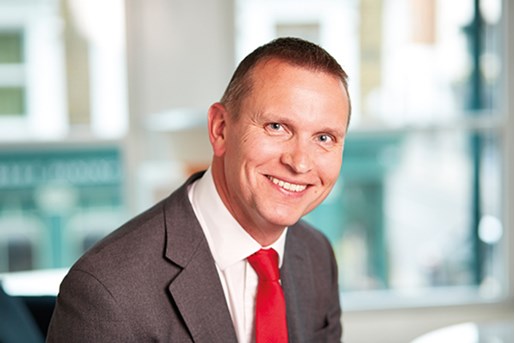 Michael Leftley
Partner, Head of Employment & Immigration Group
London, UK
View profile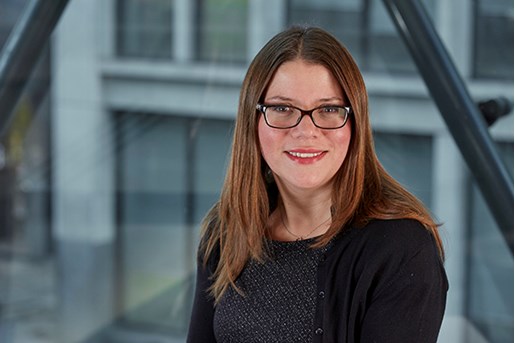 Sarah Harrop
Partner, Employment & Immigration London
View profile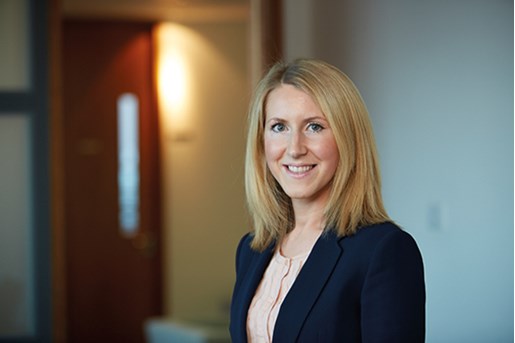 Helen Almond
Senior Knowledge Lawyer, Employment & Immigration
Manchester, UK
View profile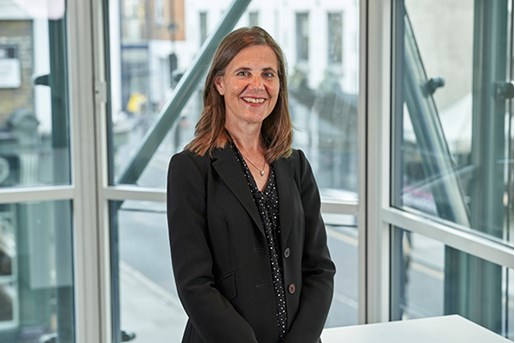 Katherine Moore
Knowledge Lawyer, Employment
London
View profile