The question of what amounts to a protected philosophical belief continues to be a hot topic in employment law (as we've previously reported here and here).
---
Recently, much of the debate has focused on the conflict between "gender-critical" beliefs (i.e. a belief that gender identity cannot differ from sex assigned at birth) and the rights of transgender and non-binary people not to be discriminated against. We take a closer look at two significant new cases in this area.
What are the latest developments?
In Mackareth v DWP [2022], the Employment Appeal Tribunal (EAT) held that the claimant's belief that a person cannot change their sex/gender at will was capable of protection as a religious or philosophical belief under the Equality Act 2010 (EqA). However, the EAT found that it wasn't discriminatory for the Department of Work and Pensions (DWP) to require the claimant to refer to transgender service users by their preferred pronoun in order to work for them as a health and disabilities assessor.
In Forstater v CGD [2022], the Employment Tribunal (ET) relied on a previous ruling by the EAT in 2021 that the claimant's gender-critical belief (which she frequently expressed in debates on social media) was a protected philosophical belief under the EqA. The ET found that the think-tank where the claimant worked had directly discriminated against her because of her belief when they decided not to offer her an employment contract nor renew her visiting fellowship, and that removing her profile from their website after she spoke to the Sunday Times about her tribunal case was an act of victimisation.
Religion or belief is a protected characteristic under section 4 of EqA. Section 10(2) of EqA defines "belief" as any religious or philosophical belief, and confirms that a reference to belief includes a reference to a lack of belief.

Freedom of thought, conscience and religion is protected under Article 9 of the European Court of Human Rights (ECHR). However, as a qualified right, it may be restricted where prescribed by law and necessary in a democratic society for certain reasons (e.g. to protect the rights and freedoms of others). Under Article 17, ECHR rights cannot be used to destroy the protected rights of others.

Whether or not a particular religion or belief is covered by the EqA will generally be decided by the courts. In Grainger v Nicholson [2009], the EAT held that a belief will give rise to protection where:

it is genuinely held;
it is a belief rather than an opinion;
it is a belief as to a weighty and substantial aspect of human life and behaviour;
it attains a certain level of cogency, seriousness, cohesion and importance; and
it is worthy of respect in a democratic society, is not incompatible with human dignity and does not conflict with the fundamental rights of others.

In 2021, the EAT held in Forstater v CGD [2021] that, in relation to the fifth criterion, the threshold must be set at a low level, so as not to deprive minority beliefs of the protection they are intended to have under Article 9 ECHR. Only beliefs that would be excluded from protection by Article 17, because they have the effect of destroying the rights of others, would fail to be "worthy of respect in a democratic society". The EAT also held that the wording of section 10 EqA makes it clear that a lack of belief is protected, regardless of whether the Grainger criteria are satisfied.

The claimant (M) had started work for the DWP as a health and disabilities assessor (HDA), conducting in-person assessments for disability-related benefits. At M's induction, he explained that his beliefs meant that he would not be able to comply with the DWP's policy of requiring staff to refer to transgender individuals in their presented gender, as he objected to using a preferred pronoun if this was inconsistent with a person's birth gender.

The DWP investigated alternative arrangements, but found that a non-customer-facing role required 12 months' service (which M did not have) and that it was not possible for M to only assess non-transgender service users (as a previous hospital had done for M), because users would often not present as transgender until their assessment. Ultimately, the DWP confirmed that, if M could not follow their policy of referring to service users using their preferred form of address, then he would be unable to work for them as an HDA.

Employment Tribunal (ET)

M claimed that DWP's policy was pressurising him to give up his beliefs. He brought claims in the Employment Tribunal (ET) for direct discrimination, harassment and indirect discrimination.

M relied on his religion as a Christian for his protected characteristic, or that he had a religious or philosophical belief that: (a) a person is created by God as either male or female (and that sex/gender cannot be changed at will); and/or (b) a lack of belief in transgenderism and gender fluidity; and/or (c) a belief that it would be irresponsible and dishonest for a health professional to accommodate and/or encourage a patient's "impersonation" of the opposite sex.

The ET dismissed his claims, finding that his beliefs did not satisfy the Grainger criteria (particularly that a belief must be "worthy in a democratic society"). Alternatively, the ET found that even if M's beliefs were protected, his claims for direct or indirect discrimination and harassment failed.

Employment Appeal Tribunal (EAT)

The EAT held that the ET had imposed too high a threshold when looking at whether M's beliefs were "worthy of respect in a democratic society" when applying the Grainger criteria. Referring to Forstater, the EAT confirmed that this must be set at a low level to allow for minority beliefs, even where such beliefs might offend others, and that a belief will qualify for protection as long as it does not destroy the rights of others. Also, the ET had not considered M's lack of belief in transgenderism and gender fluidity properly. Applying Forstater, it was clear that a lack of belief would fall to be protected under the EqA, irrespective of the Grainger criteria.

The EAT upheld M's first two beliefs as protected characteristics, but found that his third belief (c) did not have a sufficient level of cogency, seriousness, cohesion and importance to satisfy the test in Grainger.

However, the EAT upheld the ET's findings that there was no discrimination. In particular;

On direct discrimination, the ET was entitled to distinguish between M's beliefs and the way he wished to express them, because any HDA who refused to address service users as they wished would have been treated the same way, regardless of their beliefs;
On harassment, as M had acknowledged to the ET that the DWP was right to address these issues with him, the EAT upheld the ET's findings that the purpose of the DWP's enquiries was not to violate M's dignity or create an adverse environment for him and that, viewed objectively, did not have that effect. Therefore, M's harassment claim had to fail; and
On indirect discrimination, M hadn't disputed the legitimate aims upheld by the ET (to treat transgender service users with respect, in accordance with their rights under the EqA and in accordance with the DWP's duties as a public authority to promotion equal opportunities and not discriminate). The EAT held that the provision, criteria or practice of requiring all HDAs to use a service user's preferred pronoun regardless of their biological sex and requiring HDAs to agree to this at an early stage of training were a necessary and proportionate means of achieving those aims. On proportionality, the EAT could see that the ET was unable to find any practical options that would allow M to avoid assessing transgender service users and that even M had been unable to identify any further alternatives.

The claimant (F) believes that sex is immutable and a material reality that should not be conflated with gender identity. She actively engages with debates on social media about gender identity issues. F worked as a consultant for the think-tank, Centre for Global Development (CGD) until 31 December 2018, when her contract as a Visiting Fellow was not renewed.

During 2018, F made comments on Twitter that some trans people found offensive. She also brought some campaign materials into CGD's office describing gender self-identification as dangerous and unfair to women. Some staff complained. After investigating, CGD decided not to offer F employment as a Senior Fellow (as had previously been tentatively suggested), and not to renew F's Visiting Fellowship.

F brought claims in the ET for direct discrimination on the grounds of her gender-critical belief (or, in the alternative, indirect discrimination or harassment) and various acts of victimisation. Although the ET initially found that her beliefs were not protected under the EqA, the EAT overturned this in 2021, holding that her gender-critical belief was a philosophical belief and the case was sent to a fresh ET to consider her discrimination claims.

ET

The fresh ET upheld two of F's direct discrimination claims, finding that she had suffered less favourable treatment because of her belief when CGD decided not to offer her employment as a Senior Fellow and when CGD decided not to renew her Visiting Fellowship.

Although there was only a small chance of being offered employment as a Senior Fellow, the ET found that F's tweets were a part of the reason why she was not offered this position, as well as why her Visiting Fellowship was not renewed, and that they were a substantial (i.e. more than trivial) part of that reason. Crucially, the ET considered whether F had expressed her beliefs in a manner to which objection could reasonably be taken, or in an inappropriate manner, but found that none of the tweets, nor the campaign booklet, were an objectively offensive or unreasonable expression of her belief. In particular, CGD were not being compelled to express F's belief, and, when asked, F immediately agreed to add a disclaimer to her tweets.

The fresh ET also upheld one of F's victimisation claims, finding that CGD could not provide a good enough explanation why it had removed F's profile from the website immediately after F had co-operated with the Sunday Times on an article about her case and so concluded that the removal must have been because of the article.
Comment
It is timely that these decisions were handed down just one week apart from each other, as it provides an opportunity to compare the decisions and extract some key learning points. Together, the decisions take us a few steps further in seeking to establish the scope and extent of philosophical belief claims.
Critical to both cases is the principle established in Forstater last year that there is a fairly low bar as to what beliefs are afforded protection under the EqA, with only beliefs falling within Article 17 (destroying the rights of others) failing to satisfy the fifth Grainger criteria of not being "worthy of respect in a democratic society" (such as Nazism or totalitarianism which were the examples given in Forstater). The EAT also applied Forstater to confirm that the wording of section 10 EqA makes it clear that a lack of belief is protected, regardless of whether the Grainger criteria are satisfied.
Another key point is the distinction between the belief and how that belief is expressed. Forstater held that, where a belief is protected, straightforward statements of that belief must be protected and that even "mocking or satirising the opposing view is all part of the 'common currency' of debate", as long as it does not reach the level of being objectively unreasonable. However, Mackereth demonstrates just where that expression may tip the balance and entitle the employer to draw a distinction between the belief in question and the way that an individual is seeking to express that belief. In that case, it was where the expression of M's beliefs would mean that transgender service users of the DWP would not be referred to in the manner of their choosing by their preferred title/pronouns.
That said, the law is unlikely to stay still in this area, as the claimant in Mackereth has already indicated that he intends to appeal, meaning that the extent to which the expression of a belief can be separated from the belief itself is still likely to be subject to future legal challenge.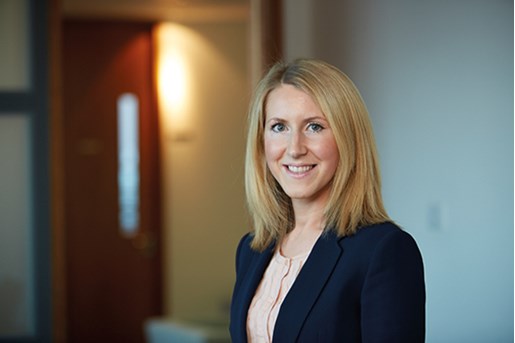 Helen Almond
Senior Knowledge Lawyer, Employment & Immigration
Manchester, UK
View profile