As we recently reported, the question of what amounts to a philosophical belief under the Equality Act 2010 ("Act") was a hot topic in 2019
---
With Tribunals considering that a belief in Scottish Independence was protected by the Act, but that beliefs in vegetarianism and the sanctity of copyright were not. Now, an Employment Tribunal has ruled that ethical veganism is a philosophical belief capable of protection, in circumstances where the effects of ethical veganism had far-reaching effects on the Claimant's day to day life (Casamitjana v League Against Cruel Sports)
Background
The Equality Act (Act) protects against discrimination based on certain personal characteristics (known as "protected characteristics"), including "any religious or philosophical belief." Not all religions or beliefs will be covered by the Act. Whether or not a particular religion or belief is covered will generally be decided by the courts and a number of cases give guidance on this. In the leading case of Grainger v Nicholson, the Employment Appeal Tribunal established that a belief will give rise to protection where:
it is genuinely held;

it is a belief rather than an opinion;

it is a belief as to a weighty and substantial aspect of human life and behaviour;

it attains a certain level of cogency, seriousness, cohesion and importance; and

it is worthy of respect in a democratic society, is not incompatible with human dignity and does not conflict with the fundamental rights of others.
These factors are reflected in paragraph 2.59 of the Equality and Human Rights Commission Statutory Code of Practice on Employment (2011) (EHRC Code).
Facts
Mr Casamitjana (the Claimant) was dismissed for gross misconduct because he drew attention to the fact that his employer invested pension funds in firms involved with animal testing. As an 'ethical vegan', he said that veganism affects all aspects of his life and not just his diet, in that he excludes all forms of animal exploitation from his lifestyle.
Whilst his employer eventually conceded that ethical veganism was a philosophical belief under the Act, the Employment Tribunal decided that it was important to make a judicial determination as to whether ethical veganism is capable of protection under the Act.
Employment Tribunal decision
Applying the factors in Grainger and the factors at paragraph 2.59 of the EHRC Code, the Tribunal found that:
having read vast amounts of evidence as to how the Claimant conducts his life (e.g. eating a 100% vegan diet, not wearing clothes or accessories containing animal products, only showering with vegan friendly soaps and shampoos), the Claimant genuinely and sincerely holds his beliefs in ethical veganism;

ethical veganism carries with it an important moral essential and the Claimant holds ethical veganism as a belief which is not simply a viewpoint, but a real and genuine belief (and not an irrational opinion);

as the relationship between humans and other fellow creatures is plainly a substantial aspect of human life capable of constituting a belief which seeks to avoid the exploitation of fellow species, ethical veganism is a weighty and substantial aspect of human life and behaviour;

ethical veganism is a way of life which seeks to exclude as far as possible and practical all forms of exploitation and cruelty to animals for food, clothing or any other purpose (and, by extension, promotes the development and use of animal free alternatives for the benefit of humans, animals and the environment), thus clearly obtaining a high level of cogency, cohesion and importance;

given modern day thinking, it is clear that ethical veganism does not in any way offend society and is increasingly recognised nationally, particularly by the environmental benefits of vegan observance, so that it is worthy of respect in a democratic society and compatible with human dignity.
Summing up, the Tribunal said it was 'easy to conclude' that there is overwhelming evidence that ethical veganism is capable of being a philosophical belief and therefore a protected characteristic under the Act. The case will now proceed to a full merits hearing in February 2020 to determine whether the Claimant was dismissed because of his belief in ethical veganism.
Comment
As a first instance decision, this decision does not create a binding precedent. However, it signals to employers that the law around what constitutes a 'belief' for the purposes of the Act looks likely to be an area that is going to continue to develop, especially as societal values change. Employers should remain alive to this by monitoring the impact of workplace policies, practices and procedures to check whether they may offend or cause difficulties for groups of employees with certain beliefs (even if it is not obvious whether they are covered by the Act) and educating managers to keep an open mind about what could constitute a 'belief' when managing inappropriate behaviour in the workplace.
Does this decision mean that all vegans are covered by the Act? Probably not. The judgment in this case clearly establishes the extensive effect that ethical veganism as a system of thought has on a person's entire way of life which derives from a clear belief, is supported by genuinely held rationale and is clearly related to human life and behaviour. So, vegans wishing to benefit from protection under the Act would need to satisfy the Grainger criteria in a similar way by demonstrating the extent of their belief and the far-reaching effects on their daily life.
For example, in Conisbee v Crossley Farms, the Norwich Employment Tribunal held in September 2019 that vegetarianism was not a protected philosophical belief because it was not about human life and behaviour (because the Tribunal considered that it was a lifestyle choice) and lacked sufficient cogency and cohesion (because the reasons for being vegetarian vary greatly). However, the Tribunal had characterised the Claimant's belief as "the world would be a better place if animals were not killed for food" rather than "it is wrong and immoral for humans to eat animals", which is much more clearly related to human life and behaviour. As another first instance decision, that decision is not binding on other courts or Tribunals and is now out of time to be appealed. It will be interesting to see whether any further cases on belief are brought through the Tribunals in 2020 and beyond.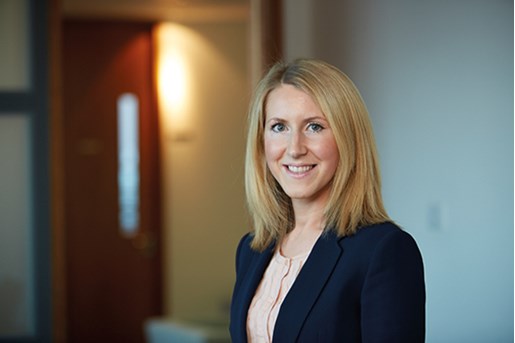 Helen Almond
Senior Knowledge Lawyer, Employment & Immigration
Manchester, UK
View profile