In an inherently uncertain world, we bring clients the certainty and protection they need in their commercial agreements.
---
We are widely recognised by our peers and independent guides as one of the leading teams in the field. Our lawyers review, interpret, draft and negotiate a wide variety of commercial contracts in different sectors on behalf of a range of clients from start-ups to FTSE 100 companies.
Our international reach means that we act for clients on global deals on a day to day basis and recent transactions have covered over 70 countries.
A differentiating feature of our practice is our focus on big-ticket stand-alone outsourcing and commercial contract matters. Our expertise covers the full scope of commercial work, from providing a view on the enforceability of key provisions through to major deals involving a team of lawyers committed to a project for a number of months, major contract reviews and joint ventures. We also run legal helplines, providing some of our clients with day to day support when negotiating various commercial contracts.
Our lawyers offer specialist legal and sectoral knowledge in important areas such as data protection and monetisation, intellectual property and competition law and bring to bear a thorough knowledge of the financial services, retail and consumer, industrial, digital and health sectors. This enables us to provide commercial advice in context, with an eye to protecting our clients' data, brands and avoiding the pitfalls of anti-trust infringement. We work to find practical solutions to business issues.
The Chambers 2016 independent reports that we are a "....Strong commercial team operating across the country. Broad expertise with particular specialisms in retail and consumer, financial services, industrials and digital matters. Noted particularly for the strength of its relationships with FTSE100 in-house teams."
Technology and outsourcing

We advise on major technology acquisitions and outsourcing projects. In assisting clients to structure complex transactions, we often support the entire procurement process from vendor selection through to contract drafting, negotiation and post contract support.

Our experience, working with the public and private sectors, extends across a broad range of service outsourcings including business process outsourcing, information systems, facilities management, warehousing and logistics. We also have extensive experience in major system implementation and integration projects.

Software under licensing

We have seen several of the major IT suppliers seeking to make multi million pound claims against large organisations who have customers, suppliers and/or employees using systems which connect directly and/or indirectly (and in some instances to a very limited degree) into the IT suppliers' software. Software under licensing disputes (and related claims concerning alleged indirect use and/or indirect access to systems), can therefore arise in all businesses, across all sectors – particularly those organisations with large IT systems.

We have resolved many such disputes and continue to assist clients in substantially reducing/eliminating these claims. We acted on the leading case in this area (SAP UK Limited v Diageo Great Britain Limited [2017] EWHC 189 (TCC)).

We also advise on innovative, efficient and cost effective solutions to issues relating to such claims, including the best way to deal with disclosure, audits and confidential information.

Find out more about our software under licensing experience here

Product and service supply agreements

Central to our commercial contracts practice is advice on principal trading contracts associated with the supply of goods and services, including standard terms and conditions of sale/purchase, long term supply agreements, framework trading agreements, agency, franchise and distribution agreements.

Intellectual property

Our intellectual property team is recognised as a leading practice. We advise on a wide range of intellectual property matters including copyright, trade marks, patents, database rights and trade secrets.

We are also offer a dedicated in-house trade mark filing practice, supported by a team of specialised trade mark personnel, who are able to advise on all aspects of the protection, maintenance and enforcement of trade mark and design rights, as well as domain issues.

Advertising and marketing

We have significant experience advising companies on a range of advertising and marketing matters including sponsorship and endorsement agreements, agency agreements, comparative advertising, copy clearance and sales promotion schemes across a variety of media.

TSE 100 airline and tour operator: global finance and accounting outsourcing agreement.
PZ Cussons: multi-bidder competitive procurement to supply support for its global SAP ERP Project.
KCOM: implementation of a SAP Solution.
Sainsbury's: joint venture to reintroduce the Netto brand in the UK and on its deal with Argos to trial Argos pilot outlets in Sainsbury's stores.
Diageo: global brand ambassador contract for Haig Club whisky with David Beckham.
Care home provider: global purchase of IT related services.
UK clearing bank: card portfolio operation agreement. We advised on arrangements with a financial services company, under which the bank operated various credit card portfolios on behalf of the financial services company.
Travelodge: outsourcing its entire reservations, billings and property management systems to Micros Fidelio.
Royal Mail Group: numerous commercial contracts including arrangements for a virtual storefront with Alibaba in China.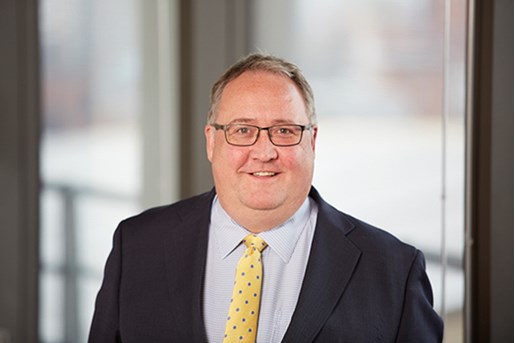 Jonathan Davey
Partner, Commercial
United Kingdom
View profile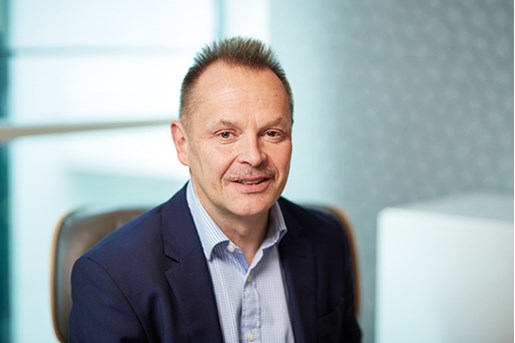 Andrew Bryan Smith
Partner, Commercial Services United Kingdom
View profile
FREE REPORT: Top 5 negotiated terms & Top 5 disputed issues in Technology & Outsourcing Contracts – 2020

Access: Software licensing, milestone delays and 8 other contractual & litigious hot spots to watch out for – and what you can do about them.
Download the report >