THE EXCEPTIONAL AND THE EVERYDAY...
---
The real estate industry appears to have gained some real momentum when it comes to "diversity" and "sustainability" targets. This is why for this edition, we touch upon both…
For International Women's Day and Women's History Month we caught up with a number of inspirational women from across the sector to hear about their experiences, challenges and triumphs – and moving this agenda forward – have a look – but it's clear that its time to think of it as "IWDeveryDay".
From a moving dial to a ticking clock – did you know that all businesses have just 4 years to act on sustainability – is the Real Estate industry gearing up to meet this challenge? Join our "Pain to net gain" webinar on 22 April and hear from Nigel Topping UK High Level Climate Action Champion on the financial gains and risk companies are facing and the steps business must now take.
In the meantime hear whether London is still a top priority from Brookfield, LINK REIT and ARA Venn by joining our webinar on the 30th March.
---
LONDON INVESTMENT: WHO WILL BE ON THE FIRST PLANE TO LONDON AFTER COVID?
Join Co-head of the Real Estate Sector, Lee Sheldon and a panel of leading industry insiders, as they explore overseas investors' appetite for investing in London, how COVID has impacted sentiment and whether London will continue to retain its investment appeal.
Date & Time: 30th March 2021 at 10:30am GMT
The discussion will cover topics including:
Is now a once-in-a-generation opportunity to invest in London real estate given the pricing discount relative to other major European cities?
How highly does London rank in investment priorities for 2021 compared to the rest of Europe?
How does the amount of capital allocated for London investment compare to previous years?
You will hear from:
Lee Sheldon - Co-head of Real Estate Sector, Addleshaw Goddard
Eric Yau - Chief Strategy Officer, Link REIT
Adam Irányi - Head of Investment, Union
Zach Vaughan - Managing Partner, Brookfield
Beatrice Dupont - Partner, ARA Venn
Andrew Hawkins - London Capital Markets Partner, Cushman & Wakefield
LONDON'S OFFICE MARKET REINVENTION LIES AHEAD
The London office market is going through a sweeping reinvention. Covid-19, Brexit and ESG are changing expectations around what is considered prime office real estate, with bold and forward-thinking landlords set to benefit immensely.
What does this mean?
CHOOSING TO CHALLENGE REAL ESTATE
To celebrate International Women's Day, we have done a series of videos with clients to showcase the brilliant women in the real estate sector.
While real estate has been making great strides in improving gender balance, there is still a long way to go. Listen to below some of our clients speaking about their own experiences, their challenges and motivations.
#choosetochallenge
WEBINAR: WHY BUSINESSES HAVE JUST FOUR YEARS TO ACT ON SUSTAINABILITY
Businesses that fail to shape their sustainability strategy now could face business-critical challenges in the very near future.
That's just one of the messages we got from speaking to 1,000 business and finance leaders across the UK & Europe.
Find out why businesses have just four years to act on sustainability. You'll be the first to hear:
The financial gains and risks companies are facing
Timetable over which those risks will play out
Which businesses are more at risk?
Steps businesses must now take
Speakers:
Nigel Topping - UK High Level Climate Action Champion
Amanda Gray - Partner, Addleshaw Goddard
DEAL OF THE MONTH
Ares Management and Generation acquires prime purpose-built student accommodation asset in Glasgow.
Why is this significant?
Despite a very difficult time for the real estate sector and the wider economy, this deal showcases that PERE companies are still interested in Scotland and the student accommodation sector.
This is the second transaction under a new initiative by Ares and Generationfocusing on Purpose-Built Student Accommodation (PBSA) assets in the UK and brings the total number of beds in the current portfolio to 1,660.
AG has advised Ares Generation on the acquisition scheme for £35m. The new joint venture between Ares and Generation was launched as part of a targeted residential strategy to acquire a "significant portfolio focused on top tier cities and high-quality buildings".
3 GENERATIONS OF FEMALE REAL ESTATE PROFESSIONALS
The real estate industry is at a vital point when it comes to diversity and inclusion.
In honour of International Women's Day and Women's History Month, listen to a number of reputable women discuss things that have changed for the better in real estate, the structural problems facing the industry, the power of seeing yourself reflected in senior positions, and how the coronavirus pandemic is both helping and hindering the quest for equality in property. The speakers were:
Alison Newton - Addleshaw Goddard
Megan Ruffell - NewRiver
Mike Phillip - Bisnow
Kate Lawlor - Bruntwood
Rosie Toogood - Legal & General
Joelle Allotey - Marks and Spencer
Nicole Campbell - The Crown Estate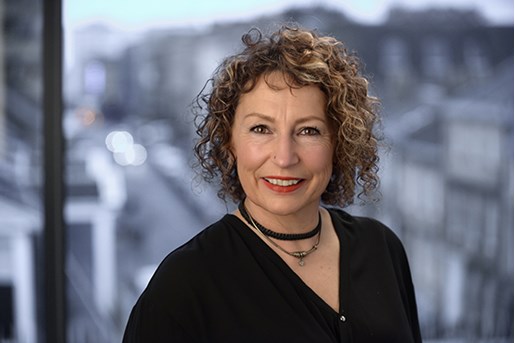 Alison Newton
Partner, Co-head of Real Estate Sector
View profile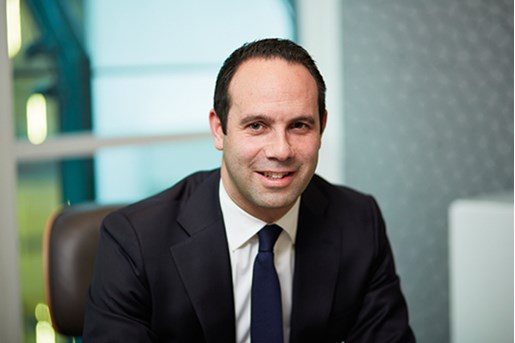 Lee Sheldon
Partner, Co-head of Real Estate Sector
London, UK
View profile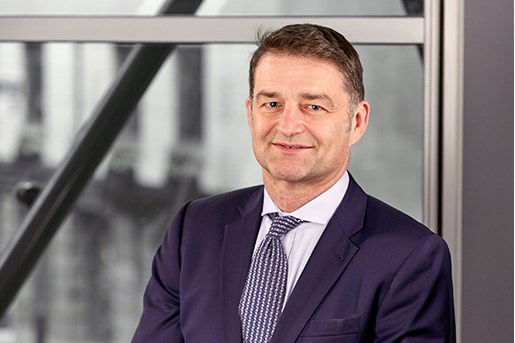 William Boss
Partner, Co-head of Real Estate Sector
London, UK
View profile