WELCOME TO THIS MONTH'S ENERGY AND WATER UPDATE, KEEPING YOU UP TO DATE WITH THE MAJOR DEVELOPMENTS YOU NEED TO KNOW.
---
CCUS
Carbon Capture, Usage and Storage (CCUS) Innovation 2.0 Competition: expression of interest
The Department for Business, Energy & Industrial Strategy (BEIS) is looking to support the deployment of advanced carbon, capture, usage and storage (CCUS) technologies within the UK and has released details of a competition that will be made available for projects developing novel technology and processes that reduce the cost of deploying the technology.
BEIS, 24 May 2021
BEIS publishes updates on CCUS following consultation closure
BEIS has published a number of updates on its carbon capture, usage and storage (CCUS) scheme, including the outcome to its consultation on cluster sequencing for CCUS.
BEIS, 10 May 2021
Electric Vehicles
Ofgem pledges £300 million to rewire Britain's energy network
Ofgem has announced £300 million of investment for over 200 low-carbon projects across England, Scotland and Wales to help Britain move towards more electric transport and heat systems. The funding will help Ofgem install 1,800 new rapid chargepoints across Britain's motorway and trunk road network, with a further 1,750 charge points to be installed in towns and cities.
Ofgem, 24 May 2021
Emissions Trading
UK Emissions Trading Scheme opens
The UK ETS opened for trading on 19 May 2021. Earlier this month BEIS published a Policy Paper on UK Emissions Trading Scheme markets. It explains the supply of allowances in the UK ETS in the early years of the scheme. It also sets out background information on the functioning of the auctions and secondary market, free allocation, and the market stability mechanisms that the ETS Authority has in place to ensure smooth market operation. The Guidance for participating in the UK ETS has also been updated to include the Allocation Table listing the free allowances for each operator of an eligible installation. BEIS aims to allocate the allowances by 28 May 2021.
Energy Regulation
Consultation on Data Best Practice guidance and Digitalisation Strategy and Action Plan guidance
An Ofgem consultation is seeking views on regulatory requirements that energy network companies will have to comply with. Consultation ends: 24 June 2021.
Ofgem, 25 May 2021
Statutory Consultation on Capacity Market Rules change proposals
An OFGEM consultation is inviting views on proposed amendments to the Capacity Market Rules 2014 (as amended). Consultation ends: 18 June 2021.
OFGEM, 14 May 2021
Consultation outcome: Contracts for Difference (CfD): changes to Supply Chain Plans and the CfD contract
The government has issued its response confirming decisions made on amendments to strengthen the Supply Chain Plan process for projects of 300MW or above entering a Contracts for Difference (CfD) allocation round.
Department for Business, Energy & Industrial Strategy, 7 May 2021
Market Wide Half Hourly Settlement (MHHS) – Consultation on Implementation and Governance Arrangements
An OFGEM consultation is seeking views on the implementation and governance arrangements for the introduction of market-wide half hourly settlement (MHHS). Ofgem set out a range of processes required to secure implementation of MHHS, in particular covering the obligations that they intend to place on parties to ensure that all parts of the industry move forward together, and the proposed governance arrangements for the implementation process. Consultation ends: 25 June 2021.
OFGEM, 23 April 2021
Energy Storage
Longer Duration Energy Storage Demonstration competition
Questions and answers about the energy storage innovation competition launching later in 2021, as part of the Net Zero Innovation Portfolio (NZIP) have been published.
BEIS, 29 April 2021
Energy Suppliers
Ofgem publishes Prohibition of Generating Guidance decision
Ofgem has published the decision following a consultation which discussed proposed changes to the Prohibition of Generating Guidance (POGG) to provide clarity on Ofgem's expectations regarding compliance with licence conditions 31D and 43B of the electricity distribution licence. The proposed changes aim to fully implement new reporting requirements introduced by the Clean Energy for all Europeans Package (CEP).
Ofgem, 14 May 2021
Hydrogen
We are publishing a series of Insights looking in-depth at hydrogen. In Part One, we provide an introduction to hydrogen, a summary of its key uses and discuss some of the burgeoning opportunities.
Low Carbon Hydrogen Supply 2 Competition: expression of interest
The proposed Low Carbon Hydrogen Supply 2 Competition aims to provide funding for projects that can help develop a wide range of innovative low-carbon hydrogen supply solutions.
BEIS, 24 May 2021
Hydropower
An Investor's Guide to Hydropower in Africa
Addleshaw Goddard has, with support from the International Hydropower Association, produced this report into hydropower in Africa. It is to help interested parties gain a better understanding of the legal bankability issues which are relevant to the development of certain projects, as well as providing an overview of the legal systems and law relevant to the hydropower sector of the selected countries featured.
Net Zero
Net Zero by 2050 - A Roadmap for the Global Energy Sector
The International Energy Agency (IEA) has published an energy roadmap outlining government actions to boost clean energy, reduce fossil fuel and looks at how to transition to a net zero energy system by 2050.
IEA, 18 May 2021
Ofgem Consumer Survey 2020 - Decarbonisation Insights
Ofgem has published a report presenting its findings from its 2020 Consumer Survey, focusing on consumer attitudes towards climate change and their intentions to change behaviour to help reduce the impact of climate change.
Ofgem, 24 May 2021
Nuclear
Nuclear sites: environmental regulation
Guidance by the Environment Agency explains how it regulates the different types of nuclear sites and protects people and the environment.
Environment Agency, 24 May 2021
Position paper on regulation of a geological disposal facility and management of radioactive waste published
A paper setting out how a geological disposal facility (GDF) would be regulated and by whom, so that the public and host communities have confidence in the regulatory system.
Committee on Radioactive Waste Management, 10 May 2021
UK/EAEC: Agreement for Cooperation on the Safe and Peaceful uses of Nuclear Energy
An international treaty which details the agreement between the UK and EU and the European Atomic Energy Community for Cooperation on the Safe and Peaceful uses of Nuclear Energy. The agreement came into force on 1 May 2021.
Foreign, Commonwealth and Development Office, 30 April 2021
Oil & Gas
The Oil and Gas Authority has published a new Decommissioning Strategy explaining there is instability in the UK decommissioning market due to fragmented ownership and that there is a risk of decommissioning becoming more costly to operators.
Oil and Gas Authority, 9 May 2021
Queen's Speech
The Queen's Speech included two main developments relevant to the energy sector:
The Draft Downstream Oil Resilience Bill. The purpose of the this is to:
Address threats to security of fuel supply by providing the Government with tools to build resilience in the downstream oil sector, including companies involved in the refining, importing, distribution and marketing of oil products.
Help protect fuel supply resilience when required and prevent supply disruptions from occurring in the first place.
The main elements of the draft Bill are:
Enabling the Government to direct companies to take necessary action to ensure resilience and security of fuel supply, if necessary.
Allowing the Government to collect information from the sector to understand the impact of potential or active disruptive events.
Ensuring that new owners of critical fuel infrastructure are both financially sound and operationally capable.
Enabling the Government to provide financial assistance to build resilience and ensure security of supply if necessary.
Creating a number of new civil and criminal penalties under which a company and its officers may be liable for failing to comply with a direction, making false statements and failing to provide required information.
The Environment Bill has been reintroduced.
Real Estate
Energy efficiency proposals impact commercial property
The Government is consulting on the introduction of a performance-based policy framework for rating the energy and carbon performance of large commercial and industrial buildings above 1000m² in England and Wales. We look at the framework and what is in scope.
Energy performance - Achieving and EPC B Rating: It's no longer a long, long road to 2030
A consultation has been launched on a proposed framework to improve the implementation and enforcement of an EPC B rating by 2030 for privately rented non-domestic buildings in England and Wales. We look at who is impacted and the framework for implementation.
Water
Water Supply Resilience and Climate Change
A research briefing looking at the resilience of water supplies and the water environment to climate change, and the impacts of drought. The note focuses on the ability of the water supply system to recover from shocks and the impact of wider environmental and economic changes.
Parliamentary Office of Science and Technology, 20 May 2021
Green economic recovery: Draft decisions
An OFWAT consultation seeks views on its draft decisions on proposals received from five companies to facilitate a green economic recovery. Consultation ends: 9 June 2021.
OFWAT, 17 May 2021
Consultation on regulatory reporting for the 2021-22 reporting year
This consultation looks at the proposed changes to the reporting requirements for the Annual Performance Report (APR), which are contained in OWAT's regulatory accounting guidelines (RAGs). They set out the information companies must collect and publish, prompting transparency and allowing all stakeholders to understand and challenge companies. Consultation ends: 8 July 2021.
OFWAT, 13 May 2021
Alternative credit arrangements in the Business Retail Market - a guidance document
A guidance document setting out expectations of wholesalers in their approach to offering alternative credit arrangements in the Business Retail Market.
Ofwat, 29 April 2021
Consultation: on the scope and balance of developer charges and incentives
This consultation looks at the structure and scope of charges for connecting services to new property developments, with a particular focus on the balance of costs recovered from developers and other customers and incentives for better outcomes for the environment and society. Consultation ends: 8 June 2021.
OFWAT, 27 April 2021
Building back better with a Green Recovery Insight Series
Addleshaw Goddard's Energy & Utilities team are seeking to find a way to support our clients' as they strive to meet their own carbon zero targets. As part of this endeavour we will be releasing a series of Green Recovery; Build Back Better Insights, which will provide a synoptic snapshot into a variety of different elements of this transition phase and continue to offer an optimistic glimpse into the low-carbon future we all need. Here is the latest insight:
What do we mean when we say green?
Our article focuses on the role of green financing and the ability to build back better. Green finance and sustainable finance (also known as sustainably linked finance) should not be confused. Both support the common goal of re-directing capital toward projects and enterprises that positively contribute to global goals to reduce carbon emissions, protect bio-diversity and tilt the world to a more sustainable footing. But they are different.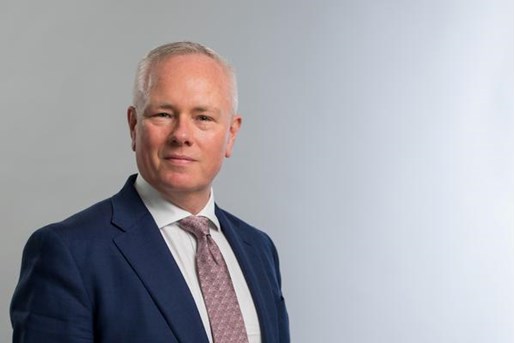 Richard Goodfellow
Head of IPE and Co-head of Energy and Utilities
United Kingdom
View profile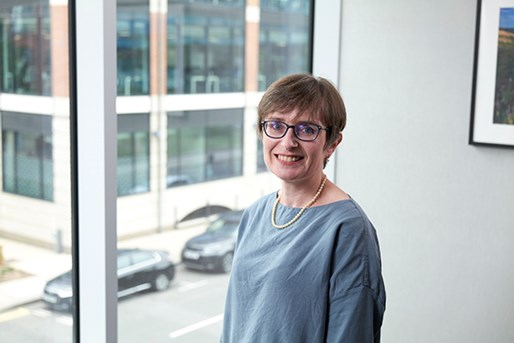 Anna Sweeney
Senior Knowledge Lawyer, Projects & Infrastructure Leeds
View profile