2050 IS CLOSER THAN WE THINK. AND THE 2030 TARGET FOR THE WATER INDUSTRY TO DECARBONISE, AND POTENTIALLY THE ROAD TRANSPORT INDUSTRY TOO, IS ONLY TEN YEARS AWAY.
---
In October 2020 Addleshaw Goddard, in partnership with Utility Week asked ourselves if we really can do this in time?
Since then we have seen the release of Boris Johnson's Ten Point Plan and the long-anticipated Energy White Paper. Many of the Ten Points chime with what we said in our Green Recovery Report: advancing offshore wind, low carbon hydrogen, new nuclear power, greener buildings, investing in carbon capture, use and storage – all the bases are covered.
As the politicians and businesses look to navigate a way through the economic uncertainties facing the UK, Addleshaw Goddard's Energy & Utilities team are seeking to find a way to support our clients' as they strive to meet their own carbon zero targets. As part of this endeavour we will be releasing a series of Green Recovery; Build Back Better Insights, these will provide a synoptic snapshot into a variety of different elements of this transition phase and continue to offer an optimistic glimpse into the low-carbon future we all need.
The Energy White Paper
In this first deep-dive into energy policy following on from our green recovery report, we set out reaction to the UK Government's long-awaited Energy White Paper.
With the close of 2020 came the release of the long awaited Energy White Paper. As expected much of the content echoed what has already been highlighted in the Ten Point Plan and the National Infrastructure Strategy, but clear thought and consideration by the Government makes the EWP worth the wait. Considering the road to net zero in the round, rather than isolating the energy system, as has happened historically, the EWP establishes a landmark first step on a journey which now appears to have somewhat of a clearer pathway than before.
The White Paper does not look at the energy system in isolation but considers the road to net zero in the round, looking at how decarbonising the transport, buildings and industrial sectors will impact on energy. There are lots of further consultations to come next year, but this feels like a key milestone, the first step on a journey which is now more mapped out.
Open Data and Digitalisation
How will open data and digitalisation help achieve the net zero target?
With just 30 years before the deadline to achieve the UK Government commitment of net zero carbon emissions by 2050, National Grid electricity system operator (NGESO) published its latest Future Energy Scenarios 2020 (FES 2020) looking at what we need to do to achieve 2050 targets.
Climate Change mitigation, technological advancements and economic drivers are resulting in a sustained transformation of the energy sector. Our nation's demand habits for energy are becoming ever more complex. As such, the ability to analyse energy demands, available generation capacity and system constraints is needed now more than ever to allow us navigate the complexities of the energy targets we have set ourselves. In this review of the latest Future Energy Scenarios we delve deeper into the predictions, practicality, and implementation and if Open Data and Digitalisation will be the key for realising the benefits of an integrated, holistic energy system.
Smart meters – "Quiet revolution" or the key to unlocking our Net Zero future?
At first, smart meters were sold to us as a way of seeing how much energy we are using, by means of an in-home display that shows, in almost real time, our energy use and hourly cost, with the idea being we would maybe think twice before boiling a full kettle. Now, the marketing emphasis has changed to the "quiet revolution". Smart meters as enablers of a greener energy system that is more reliant on intermittent renewable energy. The data they are gathering on our energy use means that the system operator can see when and where the areas of highest energy demand are, and direct green energy to where it's needed most.
Hydrogen: A way for the oil and gas industry to avoid stranded assets or the solution to all our emission problems?
This week brings another valuable insight following on from our Green Recovery report released in October 2020, in the form of a deep dive insight into the complex world of hydrogen. We take a look behind the numbers to work out how it fits in to the 2050 decarbonisation pathway.
The UK was the first country to enact a legally binding target to reduce carbon emissions to net zero by 2050, but other countries are following. The EU is aiming to be climate-neutral by 2050; Scotland has set a 2045 target; New Zealand, Japan and South Korea have all pledged 2050 net zero targets. We can expect more to follow at the COP26 conference in Glasgow later this year.
But, can hydrogen carry us to net zero by 2050?
Do we have the energy to decarbonise transport?
Transport is the sector with the highest greenhouse gas emissions. We have 30 years to decarbonise it but what fuels will replace petrol and diesel? How do we get the energy and the transport sectors to work together?
Historically, the energy and transport sectors in GB have been quite separate but if we are to decarbonise transport and reach net zero emissions by 2050, they will need to work more closely together. It's encouraging to see National Grid planning a series of high-powered EV chargepoints along the motorway network, looking at where electricity and transport demand meet. But too often projects stall because transport and energy are not aligned.
By 2030 your next car – at least your next new car – will have to be electric or hybrid as a minimum, but the question remains what combination of solutions are on the journey to making this possible?
Can the UK North Sea encourage the tides of change?
As we have seen through the course of our series so far, a myriad of different technologies, approaches and sectors are going to have to learn to work together to play a pivotal role in furthering our ability to reach our 2050 net zero goals. The oil and gas sector is no different in needing to make efforts towards a proactive change for the better. However, does this sector have the potential to be a beacon for change in an industry which historically has always been seen as an emitter for fossil fuels rather than a platform to establish new standards, accountability and drill down to a more long-term solution?
The UK government is looking to set standards to transition to a clean, green economy without leaving communities and vital industries behind. The UK government has announced that it will deliver a transformational deal in partnership with the UK oil and gas industry to tackle climate change and deliver key aspects of their ten-point plan. In addition, from 31 March 2021, the UK will no longer provide financial support for the fossil fuel energy sector overseas.
What do we mean when we say green finance?
As we continue our Insight Series following the success of our Green Recovery report in October with Utility Week we are pleased to release the next episode in the series focusing on the role green financing will have on our ability to build back better.
Green finance and sustainable finance (also known as sustainably linked finance) should not be confused. Both support the common goal of re-directing capital toward projects and enterprises that positively contribute to global goals to reduce carbon emissions, protect bio-diversity and tilt the world to a more sustainable footing. But they are different…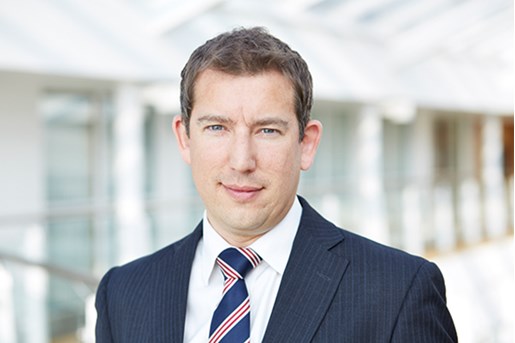 Paul Dight
Partner, Energy and Utilities United Kingdom
View profile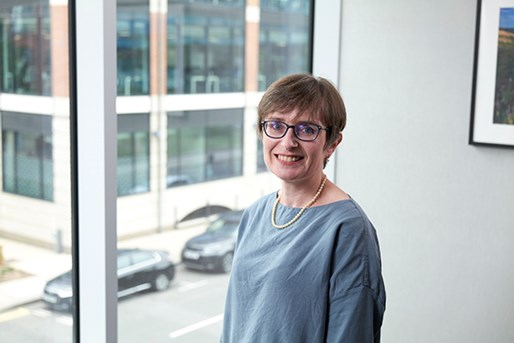 Anna Sweeney
Principal Knowledge Lawyer, Projects & Infrastructure Leeds
View profile