ENERGY AND CARBON PERFORMANCE RATINGS TO BE BASED ON ACTUAL EMISSIONS AND ENERGY USE
---
OWNERS, TENANTS AND INVESTORS HAVE YOUR SAY
What? The Government is consulting on the introduction of a performance-based policy framework for rating the energy and carbon performance of large commercial and industrial buildings above 1000m² in England and Wales. The consultation closes on 9 June 2021.
Annual rating: The framework would require owners and single tenants of buildings to obtain an annual rating (based on metered energy use data and other relevant information) and to disclose it publicly online and in the building.
Climate impact: The performance-based rating would show prospective buyers and tenants how the building is performing, in terms of climate impact, against similar building types. It would also provide a clear indication of the running costs they can expect if they use the building for the same purpose.
When? The Government plans to introduce the rating in three phases over the 2020s.
Phase one: offices. The proposal is for a phase one soft launch in April 2022 which will apply to offices (estimated to be 10,000 offices in England and Wales). There is a separate consultation document on this office sector implementation (see below). The Government's aim is for phase one to reduce annual energy bills for businesses by £116m by 2030.
Disclosure: This will require building owners and single tenants to register with the ratings administrator and produce a rating within the first 12 months. Disclosure of the rating in the first year will be voluntary but highly encouraged. The Government propose to legislate to enable mandatory disclosure from the second year of being on the rating framework.
Phases two and three: of the rating's introduction will address the remaining commercial and industrial sectors.
Non-compliance: After a lead- in time, (to be decided), there will sanctions for non-compliance. Publication of non- compliance can affect reputation and a penalty fine system hits the balance sheet.
Exemptions: There are likely to be few exemptions. Certain building types or use, such as those buildings with links to national security, or where energy data is too sensitive to release, could be exempted. There will be no exemptions based on perceived difficulties in implementation.
Net-zero aim: The aim is to decarbonise business energy use through more measurably efficient commercial and industrial buildings to help the UK achieve net-zero greenhouse gas emissions by 2050.
Scope: The proposals apply to England and Wales but the ratings methodology is being developed to enable it to apply across the UK, should that be desirable. The Scottish Government is participating in aspects of the development of the framework and will be informed by the outcome of the consultation. Any decision to implement the methodology in Scotland would be the subject of a separate consultation by the Scottish Government.
What do you need to do? You (owners and tenants of commercial and industrial buildings above 1000m, investors, asset managers and lenders or anyone with an interest in the proposals) should make your voices heard by emailing businessenergyuse@beis.gov.uk before the consultation closes on 9 June 2021.
Guidance: The Government will publish a short guide on the steps that building owners and businesses can take to prepare.
EPC B rating by 2030: Following close on the heels of the consultation mentioned above, the Government has launched a second consultation: Non-domestic Minimum Energy Efficiency Standard in the PRS. This follows previous Government confirmation that MEES for non-domestic privately rented buildings in England and Wales will be tightened to require an EPC B by 2030 where "cost- effective".
AG briefing note here for further details on MEES implementation and enforcement in PRS, including the split responsibility between owners and occupiers, and difficulties around compliance in buildings rented in a shell and core state. This consultation also closes on 9 June 2021.
Consulation
The Department for Business, Energy & Industrial Strategy (BEIS) consultation comprises two key documents:
Performance-based policy framework: this sets out the Government's strategy and long-term rationale for performance-based policies to drive energy efficiency and decarbonisation. See here.
Phase one: offices policy framework: this sets out proposals for 'phase one' of the scheme which will apply initially to the office sector from 2022 to 2023. It explores how the policy framework can be implemented and applied to other sectors in phases - see here. An impact assessment accompanies the phase one consultation and provides supporting analysis on the proposals.
FRAMEWORK FOR PERFORMANCE-BASED ENERGY RATINGS IN LARGE COMMERCIAL AND INDUSTRIAL BUILDINGS
THE PROBLEM
Commercial and industrial buildings, (ranging from warehouses to shops, to offices and hospitality), account for a third of UK emissions from buildings.
In England and Wales, only 7% of commercial and industrial buildings are larger than 1,000m². Yet these buildings use over 53% of all the energy used by commercial and industrial buildings with associated impact from carbon emissions.
EPC issues: There are concerns:
that EPCs do not measure metered energy consumption and associated carbon emissions: that depends on how well the building is being maintained, actual occupant behaviour and how effectively energy is regulated;
a high EPC score is no guarantee that a building will use less energy and emit less carbon as a result. If a building has a high EPC score, but the building is actually using more energy than it needs to, then the building owner or occupier may not recognise there is an issue and may not be incentivised to improve;
there is evidence that in large and complex buildings in particular, that there is almost no correlation between a building's EPC score and its actual energy and carbon performance in practice. This means that a lot of carbon will be emitted using energy that is not strictly needed. The upshot is that landlords and tenants may pay a lot more for energy than they need to as a result;
there are also a number of energy uses which are not assessed in the EPC rating, like small power, server rooms and catering kitchens. This means discrepancies can arise.
GOVERNMENT PROPOSALS
See here
COMMENT
As the impacts of climate change become increasingly evident, climate action momentum is building. ESG is a key item on any board meeting agenda. Landlords, tenants, investors and lenders all have a key role to play. Transparency and disclosure play their part in managing and mitigating risk. It is imperative that the real estate sector looks to meet the challenge as it has a pivotal role to play in the acceleration of the Government's commitment to net-zero carbon by 2050. Now is the time to have your say. The proposed changes require action to be taken on the part of owners to publicise information and this could have an impact on reputation in the market and investment.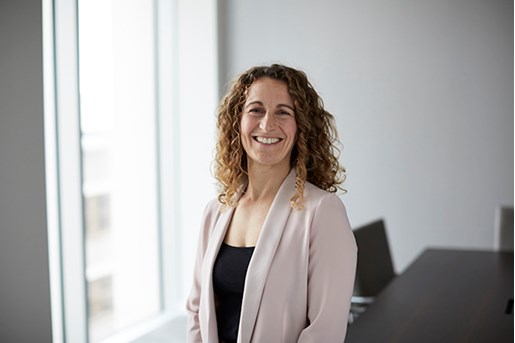 Michelle Headrige
Partner, Environment & Sustainability; Construction & Engineering Manchester, UK
View profile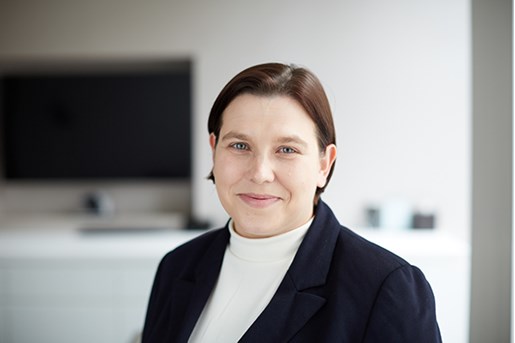 Joanne Holbrook
Legal Director, Environment
Manchester, UK
View profile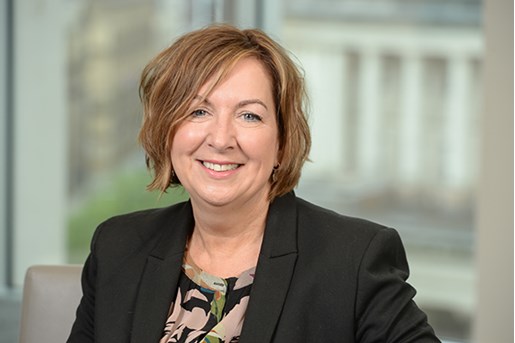 Julie Goulbourne
Legal Director, Environment & Sustainability
Manchester
View profile