If legal services are provided, then who provides those services and to whom and on what basis can be critical in determining whether access to otherwise confidential advices can be compelled by a court.
---
Legal advice privilege (sometimes called solicitor/client privilege) is an important common law doctrine which protects from disclosure communications between client and its lawyer for the purpose of giving or obtaining legal advice including representation in legal proceedings. There are important public policy considerations which underpin legal advice privilege in order to encourage full and candid communications in confidence between a client and lawyer which cannot be disclosed to a third party without the consent of the client or an order of the Court.

There are differences between Ireland and the UK over the extent to which legal advice privilege can extend over communications and advice received from in-house lawyers. In the UK, the Courts have defined "client" narrowly. For example, in Three Rivers District Council v Bank of England, "client" was defined as only those individuals within a corporate entity specifically tasked with seeking and obtaining legal advice on its behalf. In SFO v ENRC, the UK Court of Appeal considered arguments regarding disclosure to the SFO of notes of interviews with employees and ex-employees and documents produced during a "books and records" review by forensic accountants. Whilst ENRC argued that these documents attracted legal professional privilege, it was also argued that they attracted legal advice privilege for the purpose of giving or receiving legal advice by a lawyer to its "client". The question of who a client in respect of any given communication is determined to be a matter of fact. Information obtained by in-house Counsel with the intention of providing legal advice or providing that information to external legal advisors would generally be privileged in Irish Law.

In most civil law jurisdictions, the concept of legal advice privilege only applies to communications with and advice received from external lawyers in private practice. For example, the European Court of Justice (EUCJ) in Azko Nobel Chemicals Limited and Another v The European Commission, the Court concluded that an in-house lawyer does not enjoy a level of independence from an employer that a lawyer working externally would have. The Court concluded that, "It follows, both from the in-house lawyer's economic dependence and close ties with its employers, that he does not enjoy a level of independence comparable to that of an external lawyer".

In general, for legal advice privilege to be claimed in relation to advice from an in-house lawyer, that lawyer must be independent so that their personal loyalties, duties or interests do not influence the advice. The requirement of independence is separate from and in addition to the requirement that the communication be for the dominant purpose of legal advice.

What constitutes what is and what is not, an independent lawyer, was recently considered by the EUCJ in University of Wroclaw and Republic of Poland v Research Executive Agency C-515/17P and C-561/17P.

The lawyer representing the University had an independent practice but had also worked for the University for over 20 years. His employment status at the University had changed from being a full time University employee to a more limited role when he commenced independent private practice externally.

The Court considered that some in-house lawyers were so inextricably involved with the day to day business decisions of their employers that they could not be truly independent. The Court considered the following circumstances to not be sufficiently distanced to be independent:
An in-house lawyer who has been granted extensive administrative and financial powers at a high executive level;
A lawyer who holds a high-level management position within the legal person he/she is representing; and
A lawyer who holds shares in or is the president of the Board of Administration of the company he/she is representing. In this case, the Court found that the lawyer representing the University was not defending in the interests of the University in the context of hierarchical relationship and was therefore independent.
In order to consider whether communications and advices received from an in-house lawyer may attract legal advice privilege, one needs to consider –
Who is the "client"? This is particularly important when dealing with group structures.
When commencing an internal process of fact finding for the purpose of obtaining information to enable legal advice to be provided then such internal fact finding should be clearly identified as being for the purpose of potentially giving or receiving legal advice.
As with other forms of privilege, it is far easier to assert legal advice privilege if such communications are with external lawyers or external lawyers are copied into such communications.
Careful consideration needs to be given by in-house lawyers to whether they were communicating in a capacity and for the purpose of in-house legal services and advice or on some other basis.
It should not be assumed that communications to and from in-house Counsel do in fact attract legal advice privilege.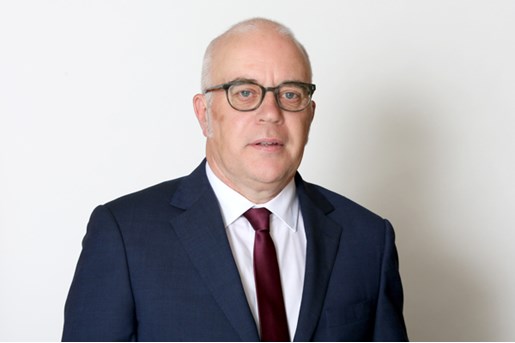 Donal Dunne
Legal Director, Dispute Resolution
Dublin, Ireland
View profile