Software is increasingly being used by businesses to monitor and adjust prices, as well as to manage relationships with customers, suppliers and other businesses.
---
The potential for such software to facilitate anti-competitive agreements is drawing the attention of competition authorities worldwide.

A recent decision of the Office of Gas and Electricity Markets ("Ofgem"), Great Britain's gas and electricity regulator, has shown that software developers risk being held liable for breaching competition law if they help to facilitate anti-competitive agreements by developing software:
they know will be used to facilitate anti-competitive conduct, or
they can reasonably foresee will be used to facilitate anti-competitive conduct.
Ofgem's Decision
In July 2019, Ofgem fined two energy suppliers, Economy Energy ("Economy") and E (Gas and Electricity) Ltd ("EGEL"), for breaching competition law by agreeing that neither supplier would actively target customers already supplied with gas and/or electricity by the other. The arrangement was supported by the suppliers sharing details of their current customers. Ofgem also fined Dyball Associates ("Dyball") an energy software and consultancy service, for facilitating the anti-competitive agreement by:
designing, implementing and maintaining customer relationship management ("CRM") and billing systems that allowed the acquisition of certain customers to be blocked and customer lists to be shared, and
itself sharing customer lists and instructions to block particular customers from switching between Economy and EGEL.Crucially, Dyball was aware of the actual conduct planned and put into effect by Economy and EGEL in seeking to share markets and allocate customers. Therefore, it was held liable as a facilitator of the anti-competitive agreement.
Comment
Ofgem's verdict follows a 2016 decision of the UK Competition and Markets Authority ("CMA") in Trod Ltd./GB eye Ltd. in which the CMA fined two competing online sellers for agreeing not to undercut each other's prices for posters and frames sold on the UK website of an online marketplace. The sellers configured automated repricing software to give effect to this agreement. The software provider was not involved in the infringement.
There have not yet been any Irish cases relating to liability of software developers for facilitating a breach of competition law. However, if such a case arose, it seems that the same principles as those relied upon in Ofgem's decision would apply in this jurisdiction.

Given the risks involved, software developers should remain aware of what kinds of activity are anti-competitive and should always seek advice if they are concerned that software developed by them will be used to facilitate anti-competitive activity.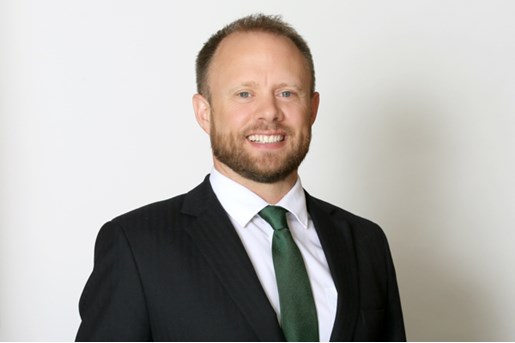 Eoghan Ó hArgáin
Partner & Head of EU, Competition & Procurement (Ireland)
Dublin, Ireland
View profile