What are the key issues to consider on hotel development and the acquisition of an operating hotel? This overview of the hotel market in Yorkshire will help you identify risk and mitigate risk on hotel acquisition, development and on the operation of hotels.
---
Traditionally, London and Edinburgh have been the most sought after cities for hotel investment. However, with the lack of supply of hotel stock in major cities and an increase in the realisation of hotels as being a lucrative real estate asset, amongst other factors, hotel investment into regional markets is increasing at a rapid pace – both investor appetite and hotel performance are strong. York and other regional UK destinations (such as Oxford, Chester and Bath) have proven themselves to be strong performers. JLL data suggests that York surpassed expectations in 2016 with occupancy up to 80%, ADR up 4.887% to £86 and RevPAR up by 4.54% to £69.
York was placed second in this year's UK Hotels Market Index by Colliers International (ranked by KPIs such as ADR, build costs, acquisition costs and room occupancy). York's appeal has led to a recent influx of brands appealing to different market segments.
For example, Addleshaw Goddard (AG) advised Daniel Thwaites PLC on their freehold purchase of the Middletons Hotel which completed in March 2017. Thwaites were keen to increase their premium offering in York following their successful acquisition of the Judge's Lodgings in 2012. Middletons is a 56 bedroom property spread over six Grade II listed buildings, it's the largest property within the City walls (after York Minster). The hotel, restaurant and leisure club had been built up by a local family over 40 years, Thwaites acquired it as a trading hotel and intend to refurbish and develop it over time.
As principal adviser to Travelodge Hotels Limited over the last 15 years AG have advised the budget operator on a number of hotels in York. Travelodge's most recent acquisition is a 128 room new build hotel, just outside the City centre which Travelodge will hold on a 25 year lease, the hotel is due to open in July 2017.
Other notable deals in York include the acquisition of Hotel Ibis York, by Splendid Hospitality in July 2016 and La Salle's acquisition of Staycity Aparthotels, an aparthotel offering 97 rooms. Many other brands have been attracted to York, such as Roomzzz (due to open a 97 room aparthotel in August 2016), Malmaison (who have secured planning approval for a 160 bedroom hotel and apartment scheme) and Moxy (who have secured planning approval for a 120 bedroom budget hotel).
Identifying a property, offering a high yield growth and potential for capital increment amongst increasing investor appetite (especially from overseas investors due to the recent weakening of sterling) during a period of political uncertainty is half the battle. The other half is to identify risk and mitigate risk on hotel acquisition, development and on the operation of hotels. At least there is something which can be done about the former... Our team of hotel and leisure experts have a proven track record in identifying and mitigating risk.
Some of the key issues to consider on hotel development and the acquisition of an operating hotel include the following:
Conversion of a site into hotel use
Has planning permission for hotel use and any ancillary uses which are required been obtained? If not, consider a conditional agreement or an option to purchase the site which will secure your interest whilst suitable planning permission is obtained. If planning permission has been obtained, it is suitable for your needs? Consider the planning conditions and obligations. Is a Community Infrastructure Charge payable? or a Section 106 or Section 104 Agreement required?
Due diligence
Are there any issues revealed by due diligence which might prohibit or restrict your plans? For example, contamination, rights to light, access issues (for servicing and deliveries), restrictive covenants or other issues arising from title deeds which could have an adverse impact on your proposed use of the property as a hotel. Consider whether indemnity insurance might be available to cover these risks (or already is available and you can benefit from it)?
Choosing a brand
Do you need a brand for the hotel or will you succeed without it? Will the hotel be reliant upon conferencing or group bookings where a specific brand might add value?
Choosing the form of hotel operation
Bearing in mind the varying levels of fees, control over hotel operations, any lender requirements and your appetite for risk, what form of hotel operation is best suited for your hotel? There are a number of options available:
The grant of a lease to an operator;
Being part of a referral system and self-operation;
Franchising a third party brand and a management agreement with a white collar management company;
Franchising a third party brand and self-operation;
Entry into a management agreement; or
Self-operation (no third party agreements)
On acquisition of an operating hotel
Is the hotel encumbered with a franchise/management agreement? If so, are you obligated to buy the hotel subject to the agreement? Have operating expenses been under control and has the hotel generated sufficient revenues to not rely on further cash injections from the owner for working capital? Is the hotel brand standard compliant or will a PIP (property improvement plan) be required? How much capex spend will be required in the short to medium term?
Download the full article in PDF format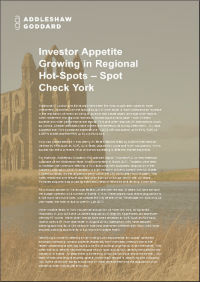 If you would like any further information, please do not hesitate to get in touch with any of our team.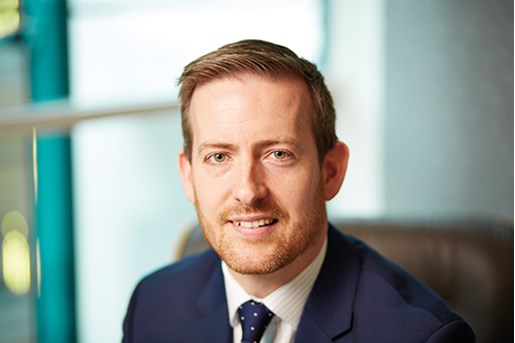 Luke Baines
Partner, Construction and Engineering
London, UK
View profile