After nine months, BEIS and Ofgem have finally published their Smart Systems and Flexibility Plan in response to a Call for Evidence in November last year.
---
Click here to read the call for evidence.
Called Upgrading Our Energy System, the Plan is a key part of the Government's Industrial Strategy and some of the outcomes will be part of the long-expected Clean Growth Plan, due out any time now.
Context
Great Britain's electricity system is changing. It was built to support large generation plants that provided power that was transmitted over the high-voltage transmission network and gradually stepped down in voltage via local distribution networks, to end up in homes and businesses. Power was generated at a fairly constant rate but could be ramped up and down to keep pace with demand.
But that was sixty years ago and more. Now we have a quarter of our electricity generated from renewable sources, many of which are intermittent, depending on the sun and wind, making the job of balancing the network harder. New generation plants are often smaller and connected to the distribution, rather than the transmission, network. Some are not even metered – their power is consumed on-site rather than fed back into the grid. Storage solutions are developing, along with demand-side management, also known as demand-side response (DSR) where rather than turning generation up or down to meet demand, end-users are paid to turn their power consumption up or down to balance the supply available.
No wonder then that BEIS and Ofgem wanted to gather evidence from the power industry and others so that they could come up with a plan as to how to manage this.
The Plan is divided into three sections (Removing barriers to smart technology, Smart homes and businesses, and Markets which work for flexibility) and ends with 29 actions that the Government will take - some more quantifiable than others.
Removing barriers to smart technology
This is the section with the clearest set of actions and battery storage is the main beneficiary of the proposed regulatory changes: "We want to see storage become a genuinely viable proposition in the energy system", the Plan states. As we noted last year (see Battery storage – a SWOT analysis) the main weaknesses for storage are how it is regulated and what markets there are for the services it can provide.
The Plan seeks to address the regulatory challenges by:
amending the Electricity Act 1989 to include a definition of storage as a distinct subset of generation – "when Parliamentary time allows"
consulting on a modified generation licence for storage in summer 2017 (it's now September and it has not been published nor even listed as upcoming on the Ofgem website)
clarifying the guidance on CfDs, RO and FITs to make clearer when storage can co-locate alongside renewable generation without putting subsidies at risk
clarifying that network companies should not be able to own or operate storage and introduce new reporting requirements for DNOs who already own storage
Targeted Charging Review Significant Code Review
Another challenge for storage is the way it is charged for using the network. In May, Ofgem launched a Targeted Charges Review which has now become a Significant Code Review. It is focussing on residual charging for transmission and distribution. Ofgem had made some suggestions as to how to make network charges for storage fairer, but there were mixed views on these and most wanted to take storage charges out of the Significant Code Review so that they could be dealt with more quickly via the normal code modification process. Two modifications have already been proposed to address BSUoS and TNUoS charging for storage.
Smart homes and businesses
The Plan is keen to promote DSR to both industry and consumers. In industry, the fundamental enablers (meters that record half hourly consumption and support time of use tariffs) are already there and the Government and Ofgem are keen to support this – the goal is to achieve 30-50% of balancing capability from the demand side by 2020.
The domestic and small business side has some way to go. Smart meters will be key to unlocking the DSR market here. The Plan also mentions Ofgem's work on implementing first elective, eventually mandatory, half hourly settlement for consumers (see our Insight, Switching, Settlement, Smart Meters and CATOs).
The Government and Ofgem will work with industry to set common standards for smart appliances for consumers that will allow them to benefit from DSR. There is also mention of the powers to set standards for electric vehicle chargepoints in the Automated and Electric Vehicles Bill that will allow smart charging and vehicle-to-grid technologies. The Plan takes an holistic view of how electric vehicles will impact the network: "The involvement of electric vehicles in providing DSR and storage will help minimise the amount of new generation and network investment that will be needed, lowering overall system costs."
Markets which work well for flexibility
It is the Government's policy ambition that providers of flexible solutions should be able to realise the true value of their flexibility. As the network is changing, bringing with it a need for 'balancing' (or ancillary) services so that supply can always equal demand, markets for these services have evolved haphazardly.
The Plan differentiates between price flexibility and contracted flexibility. Price flexibility is where any party varies its demand or generation in response to the price of energy and network use at a particular time or location. Contracted flexibility is where parties trade and directly contract with one another to procure flexibility.
For price flexibility, the Targeted Charges Review and code modifications are seeking to make sure that network tariffs (such as embedded benefits) appropriately signal the costs or benefits of using the network at different times and locations.
For contracted flexibility, National Grid's System Needs and Product Strategy is looking at simplifying the number of balancing services available, to make it easier to stack revenue streams.
Interestingly, Ofgem think that independent aggregators should be able to participate in the Balancing Mechanism and has issued a letter to guide industry thinking. Industry is developing BSC modification P344 that proposes creating a new BSC party that would allow aggregators to access the Balancing Mechanism.
Finally, Ofgem is keen for DNOs to take a more active role and evolve into DSOs (Distribution System Operators) so that they can pursue flexible solutions like storage and DSR as an alternative to traditional network reinforcement. Ofgem thinks this can be done within the existing RIIO price control framework and is putting the onus squarely on the industry, via the Energy Networks Association's Open Networks project, to take this forward.
Comment
At first glance, the Plan is encouraging as it shows the Government and Ofgem are taking a wide view of the electricity system, from transmission down to the end-user and from small generation and demand management to regulation and markets for flexible services. But drill deeper and there are not many concrete commitments in there, nor much that we did not already know.
Changing the way storage is regulated is encouraging, but the timescales are unclear: Ofgem have already given up on CATOs (at least for the time being) as there is no Parliamentary time to pass the relevant legislation so don't expect a new definition of storage any time soon.
Setting common standards for smart appliances is encouraging, as is the advocacy of vehicle-to-grid services, but they need time of use tariffs and smart meters if they are to be implemented, and the Plan has little to say on how the Government intends to mandate these, leaving it to suppliers to drive this, using the existing regulatory framework.
The Plan is a step in the right direction but Government, the regulator and industry will need to work together to make smart systems a reality.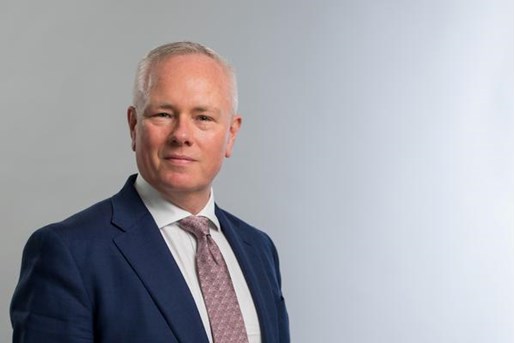 Richard Goodfellow
Head of IPE and Co-head of Energy and Utilities
United Kingdom
View profile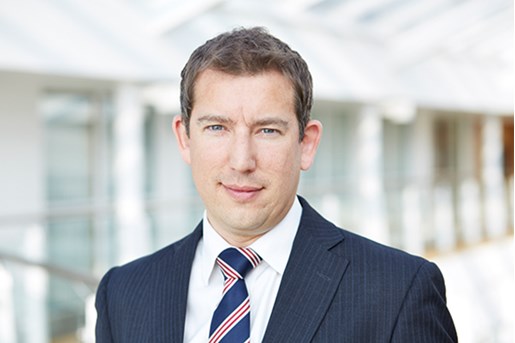 Paul Dight
Partner, Energy and Utilities United Kingdom
View profile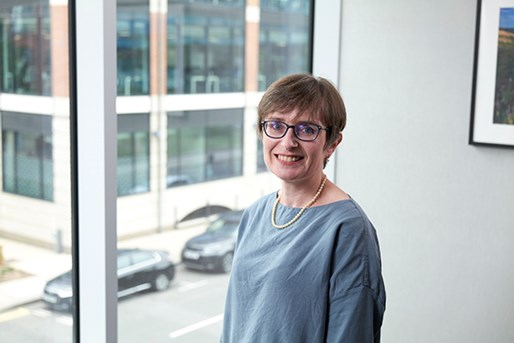 Anna Sweeney
Principal Knowledge Lawyer, Projects & Infrastructure Leeds
View profile