Our employment team has a nationally and internationally acknowledged reputation for all aspects of employment law.
---
The team has a particular focus on high stakes litigation in the Employment Tribunal and High Court, major projects and transactions and for investigations around regulatory and compliance issues with an employment angle.
We are trusted advisors to a wide range of businesses including international corporates, FTSE companies, financial institutions and public and private sector organisations.
Our team has specialist experience in handling complex and sensitive matters for clients which are high value or have the potential to affect strategy and reputation.
We also understand that each client's circumstances are unique and adapt our approach accordingly.
Our main employment related practice areas are:
Our strength is in the breadth of our coverage, which includes:

Collective labour issues including labour disputes, trade union recognition, negotiating collective agreements, works councils, information and consultation agreements
All aspects of discrimination law, including those outside the employment sphere such as access to goods and services
The recruitment and termination of senior executives including all corporate governance issues
Immigration, namely the employment of senior non-EEA nationals in the UK and Ireland. Find out more about our immigration practice here
Litigation in the High Court, county courts and employment tribunals on disputes ranging from unfair dismissal and discrimination claims to restraint of trade and breach of confidence, including consideration of foreign law and jurisdiction issues.
Outsourcing, including numerous multijurisdictional and offshoring deals
Privacy and data protection, undertaking audits of HR documentation and related procedures, advising on subject access requests and applications to the Information Commissioner
Restructuring and organisational change, including the planning and implementation of redundancy programmes, boardroom restructuring and changing terms and conditions
Transactional work, which has seen us advise on the employment aspects of national and global corporate transactions including mergers and acquisitions, private equity and initial public offerings

Our recent experience includes advising:

Head hunters, leading international accounting and law firms and financial institutions on partner and team hires, departures and the enforceability of post termination restraints
A fast food operator, which owns a large number of Domino's Pizza franchises in Ireland, in the first Irish "gig economy" case in which we are awaiting the decision of the Court of Appeal. The outcome of the case will have significant implications for our client but is also expected to have widespread application.
Employers on template employment contracts and handbooks
A FTSE 100 company on a £1.4 million whistleblowing claim
A FTSE 100 company in relation to a large scale restructuring and redundancy exercise and the successful handling of various Employment Tribunal claims
A Fortune 350 company in relation to a complex disability discrimination case in the Employment Appeal Tribunal
A global bank in an outsourcing project involving employment issues in 38 jurisdictions
A major credit card service provider in relation to the acquisition of another business and the harmonisation of terms and conditions
In a landmark case in the High Court relating to the enforcement of restrictive covenants subject to a foreign law

Our UK employment practice is complemented by specialist teams in the Middle East, Asia, Ireland, France and Germany where we combine local market expertise with the very best expertise. Where we don't have offices we can call upon employment lawyers across our preferred firm network to provide clients with advice wherever required.

Ireland

Our lawyers in Ireland provide practical guidance on a range of employment law matters, to include management of disciplinary processes, management of absence, performance, employee relations and equality issues, gender balance in the workplace, diversity and inclusion initiatives, health and safety and statutory compliance. This includes regularly appearing in the Workplace Relations Commission, the Labour Court and the Civil Courts in Ireland. Data privacy and dealing with data access requests under GDPR is a feature of many cases in which we are involved.

France

Alongside a thriving domestic market, Paris is one of the top markets for international investors. Our team advises a host of international companies in different sectors (hospitality, digital, retail or aerospace, automotive and defence industries). The employment team in France provides a range of quality and creative solutions for their domestic or international clients and also has extensive expertise in data protection issues. The team advises clients on their day-to-day HR issues, and on exceptional projects, such as transactions and reorganizations. It also represents employers in employee negotiations and court disputes. Our team finally assists clients to conduct internal investigations and disciplinary procedures.

Germany

Our employment team in Germany has a nationally and internationally recognised reputation for all aspects of individual and collective employment law. It has specialist experience in handling complex and sensitive matters for clients, which are high value or have the potential to affect strategy or reputation. Working closely together with the rest of our lawyers in Germany, in particular with Corporate and Commercial, Data Protection and Competition as well as M&A, the team provides a one-stop offering for any labour and employment related query.

Middle East

Ben Brown and Gorvinder Pannu lead our team in the Middle East where we have significant experience advising local and international companies in all sectors on contentious and non-contentious matters including assisting with day-to-day HR issues, complying with local labour laws, advising on employment disputes, handling local labour litigation, ensuring compliance with nationalisation requirements and advising on employment issues arising out of domestic and multinational mergers, acquisitions and divestitures.

Our expertise and experience spans a wide range of sectors including Automotive, Digital, Financial Services, Health, Industrials, IT, Real Estate, Retail & Consumer and Transport.

"The team is my legal advisor of choice for complex issues."
Chambers and Partners UK, 2022

"Real depth of experience of handling complex, director level employment matters. Excellent on the detail but also able to provide 'big picture' message to senior stakeholders. Always accessible and very user friendly."
Legal 500, 2022

"They are consistently ahead of the curve in their knowledge of new and emerging areas. Their client care is exemplary. They consistently impress me with their availability, responsiveness and attention to the needs of individuals."
Legal 500 EMEA, 2022

"Client care is personalised not institutionalised... the team are always very quick to engage with pragmatic, commercial advice on how best to manage immigration cases... I value how they balance their legal guidance with understanding the realities of running a commercial business and seek to find solutions that satisfy both needs."
Legal 500 EMEA, 2022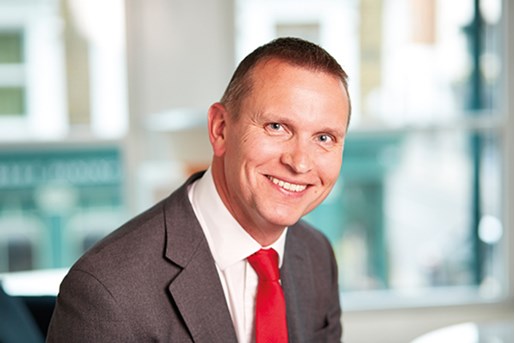 Michael Leftley
Partner, Head of Employment & Immigration Group
London, UK
View profile