Boris Johnson's Bus Back Better strategy in March 2021 promised an ambitious and far-reaching reform of bus services in England.
---
The UK government is also consulting on ending the sale of new non-zero emission buses by 2032 at the latest. So how do you go about greening your bus fleet and what do you need to consider? We look at the various choices you will need to make and help you work out the best route.
Finding the best route
Your first choice is what fuel train your buses will have. A number of factors will influence this, such as:

Are you near the relevant infrastructure? Hydrogen buses will need access to a ready supply of green hydrogen. AG are advising Aberdeen City Council on their Aberdeen Hydrogen Hub which is using hydrogen to supply its bus fleet initially, but with a vision to scale this up over time to provide green hydrogen for heat, industry and export.

There are drawbacks to hydrogen fuel cells. The hydrogen is stored in pressurised containers on buses. Safety regulations prevent such buses going into confined spaces like tunnels, so you will need to think about your local geography.

If a supply of hydrogen is not readily available, or is not feasible, then battery electric is the other option. This needs a sufficient electricity supply to power the chargepoints you will need to install at your depot. Is your grid connection strong enough? If not, you will have to pay to upgrade it and this is not cheap.

The weight of the batteries can also be an issue. Will it make your buses too heavy to drive over weak bridges for example? Again, you need to think about your local geography.

Electric buses may have to recharge during the day so you may need more buses to cover the same distance and level of service as you do now.

If either fuel could be feasible, then the cost of fuel may be the deciding factor. How readily available is it and how susceptible is it to market volatility? Is Bus Service Operators Grant (BSOG) grant or equivalent available?

Hydrogen and battery are not the only choices. There is the possibility of other alternative fuels being developed in the medium term and in certain circumstances an overhead power supply could be used, reducing the need for large heavy batteries. However, those cities with an overhead power supply also have the additional cost of maintaining the power supply infrastructure.

You have various options here. The obvious one is to buy the buses outright. But do you have the capital to do this, and does it provide the best value for money?

As an alternative, you could try for ZEBRA (Zero Emission Buses Regional Area scheme) funding (see our insight ZEBRA: crossing from red to green (buses) for background on this). At the moment it is local authorities that bid for ZEBRA funding on a competitive basis, so things you need to consider as a bus operator are:

are you discussing with authorities submitting a ZEBRA bid?
what will they do if the bid is unsuccessful (e.g., do they still need new zero emission buses)?
how will the authority pass the funding on to the operators? This is usually through a competitive grant process, so there are likely to be more conditions attached, for example that the charging infrastructure can be used by third parties.

In Scotland, bus operators, local authorities, finance organisations and battery as a service/bus as a service providers, or any collaboration of these, can all apply for ScotZEB (Scottish Zero Emission Bus Challenge) funding. This offers more flexibility than the English ZEBRA funding. Phase 2 opened for bids in Spring 2023, targeted at smaller and regional operators.

There are various financing options, with banks having a long history of lease finance for diesel buses and experience which can move to providing finance for zero emission buses.

Away from the 'classic' finance model, one option is to use an 'availability as a service' model, where you pay for use of 'a' bus (it may not always be the same bus) for a period of say 15 years. We have found that these can be problematic from a subsidy control perspective as it is difficult to evidence that the monies being provided to the operator align with the excretion (e.g., 75% of the difference between diesel and the ZEV costs). So, this is something to bear in mind.

It is not uncommon for the bus and battery contracts to be separate. The contractual structures can be complex, with bus husks being leased and a 'battery as a service' model being used for the battery financing. You need to ensure that the batteries will properly operate with the bus husks. How will you get the benefits of technology improvement when you are locked into a long-term financing deal? Consider your rights to terminate your battery lease / 'as a service' arrangements so that you can secure new battery types part way through the deal.

When contracting for batteries, you need to consider their whole-life cycle. Batteries are expensive products which contain rare earths and other scarce metals. The ability to recycle batteries as they reach end of life should be a key consideration (particularly as increased regulatory requirements relating to battery recycling emerge). Who will be responsible for recycling: the supplier or the customer? Who will receive any financial benefits of recycling? Batteries used in electric vehicles are often re-usable in other applications once they have reached end-of-life from an EV perspective. Who should receive the financial benefit of any re-use?

Do you go for an established (but expensive) supplier or a newer, cheaper one (that has a risk of folding)? Who takes the risk on new technology that might not work as well as envisaged?

The supply chain is either: (i) adapting to the new technology; or (ii) itself a new business seeking to take advantage of the new opportunities arising from technological development.

Whilst existing suppliers often claim to have the technology and/or solutions to support new technologies, this can turn out not to be the case. For instance, bus manufacturers often install basic telematics solutions. These generally need supplementing with an additional telematics solution from a third party provider to get the full benefits of new technology (for example, detailed battery and route analytics to enable efficient route planning).

New technology may also mean extending the supply chain. Drive systems have more electronic parts and there may be competition between manufacturers to obtain certain key parts. Understanding the critical parts and ensuring a good supply to assist in maintenance will be important. A shiny new bus fleet that cannot operate due to a worldwide widget shortage helps no-one.

If you are thinking about contracting with relatively new businesses, you should consider:

(i) the financial strength of the potential supplier, as all start-ups are at higher risk of insolvency. How would you cope if a supplier goes insolvent? What mitigations can you put in place (escrow arrangements for technology, for example);

(ii) the risk of the supplier changing its strategy and deprioritising the services that you need;

(iii) the risk of the supplier over-promising and under-delivering. Suppliers frequently promise ambitious product roadmaps which can only be achieved if new funding is received or the business rapidly grows. If you are contracting on the promise of future development, consider what the impact would be if these developments did not emerge. Ensure you have robust contractual mechanisms in place to call on in the event of a failure to deliver.

In order to reduce the risk involved in contracting with multiple suppliers, you may wish to consider contracting with an integrator whose role will be to bring the various suppliers together, ensure that the technology works seamlessly and to manage the relationships with those suppliers.

Contracting through an integrator is likely to reduce the amount of contract management which your organisation is required to undertake but it will come at the cost of placing you at one step removed from your supply chain, leaving you with less flexibility to adopt new technology when it inevitably arrives.

At the end of the day, the buses need to get back to the depot to refuel or recharge. You will probably need to relocate or at least redevelop your depot when you switch to zero emission buses.

In the short term technology constraints may mean a zero emission bus cannot cover the same distance per day as a non-zero emission bus, for instance due to limited battery capacity. You are likely to need 10-20% more zero emission buses to cover the same level of service as your current non-zero emission fleet. You will need to factor this in and think about the depot space needed.

Do you have enough space to park your buses and charge them? Do you have to relocate for more space? Even if space is not an issue, you may have to relocate to be near fuelling infrastructure such as a hydrogen network or the electricity grid. If this means moving the depot further away from where your routes start and end, you will need to factor in the extra mileage this will entail and how often you will need to recharge the buses? Topography can be a factor. If your depot is at the top of a hill, it means more power is needed to get the buses up there. This could be a problem at the end of the day when they may be low on charge.

As part of the ZEBRA funding conditions and/or to recoup some of your costs, you may want to let third parties use your charging infrastructure. The contracts for this will need careful drafting to make sure that such use does not interfere with your own recharging and maintenance operations.

Developing a depot to cater for zero emission buses is a chance to think about wider transformation of depots. If your electricity grid connection is not sufficient, you could install your own on-site renewable power generation and storage solutions if space is available. Local planning laws may also play a part here, as could neighbours' objections. If you have to build a new depot it may be a planning requirement for it to have renewable power. This is also a great way to show your operations are green, boosting your ESG credentials.
Changing to zero emission buses is not a simple, straight road. Addleshaw Goddard have experience advising on all of the issues discussed above from battery financing solutions and applying for ZEBRA grants through to managing the wider supply chain. Despite this being a relatively immature sector, our experience means that we can provide practical advice on the best contractual protections for the most common eventualities. Please contact one of us listed below or your usual AG contact for more information.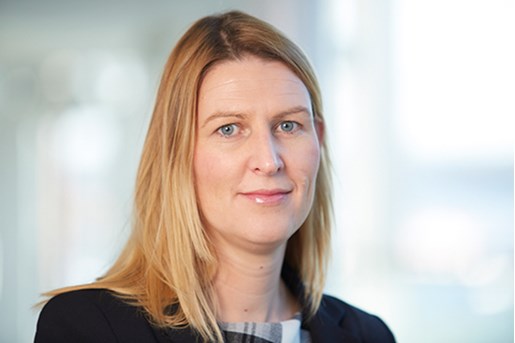 Sara Gilmore
Partner, Infrastructure, Projects and Energy
United Kingdom
View profile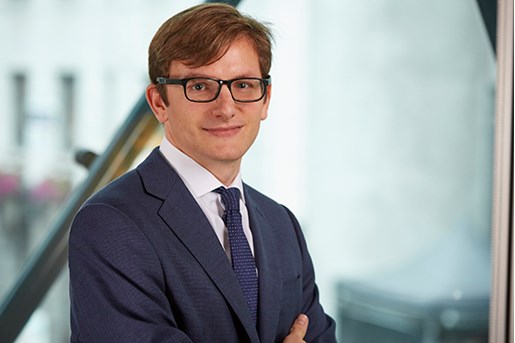 Andrew Carter
Managing Associate, Commercial London, UK
View profile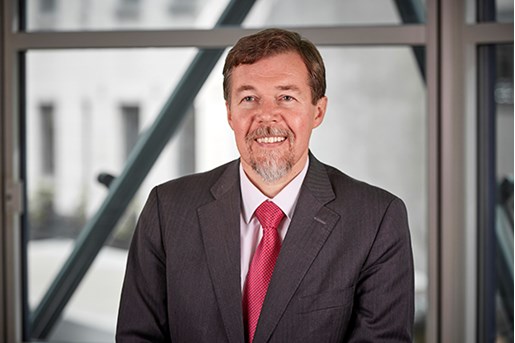 Martin Fleetwood
Consultant, Infrastructure Projects & Energy London
View profile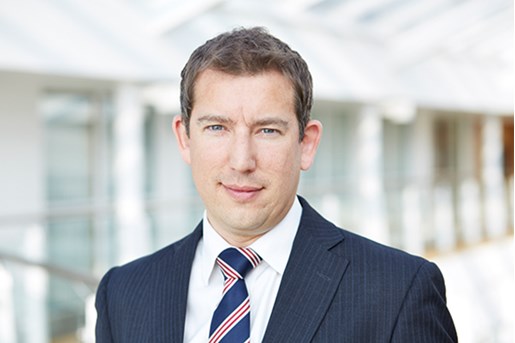 Paul Dight
Partner, Energy and Utilities United Kingdom
View profile