Buses are the backbone of the UK's public transport system.
---
In 2019/20 they made 4.07 million journeys in England, more than twice as many as the railways. Over a quarter of the UK's greenhouse gas emissions come from transport, but only 3% is from buses. However, we can get more people out of cars and onto buses, and make those buses greener, that will do a lot to improve our air quality and emissions. To date there are around 38,200 buses in Britain. Only 2% (over 800) are zero-emission.
ZEBRA scheme
Last year's Bus Strategy (see our analysis) promised 4000 new zero emission buses and a consultation on when to end the sale of new diesel buses. There was also a competition to become the first all-electric bus town. Coventry won this and received £50 million in grant funding to have a zero-emission bus fleet by 2025, with up to 300 electric buses.
The Government also launched the Zero Emission Buses Regional Area (ZEBRA) scheme, allowing Local Transport Authorities (LTAs) in England to bid for funding to purchase up to 500 zero emission buses. This funding comes out of the £3 billion total funding package for buses outside London.
Five LTAs were selected for a fast track process and awarded ZEBRA funding worth almost £71 million in October 2021. This funding will support up to 335 zero emission buses in Cambridgeshire and Peterborough Combined Authority; Kent County Council; Leicester City Council; Milton Keynes Borough Council and Warrington Borough Council.
On 26 March 2022, it was announced that ZEBRA funding worth £198 million to support up to 943 zero emission buses was awarded to 12 LTAs selected under the standard process. The successful LTAs are: Blackpool; Greater Manchester; Hertfordshire; Norfolk; North Yorkshire; Nottingham; Oxfordshire; Portsmouth; South Yorkshire; West Midlands; West Yorkshire; and York.
ZEBRA funding means that switching to zero emission electric or hydrogen-powered buses becomes a commercial proposition for private sector bus operators. In several areas, the LTAs are also contributing towards the costs.
Ending the sale of new non-zero emission buses
You may well ask, why the sudden rush to switch to 'green' buses? The Transport Decarbonisation Plan promised no new non-zero emission road vehicle sales by 2040 and there was a consultation last year on ending the sales of new diesel buses in England. On the same day as announcing the ZEBRA funding winners, the Government also launched a further public consultation seeking views on setting a specific date between 2025 and 2032 for ending the sale of new non-zero emission (at the tailpipe) buses. So the writing is on the wall for diesel buses and the hope is that setting an end date will bolster the market for zero-emission buses, making them the default choice for operators to transition sooner.
The consultation contains a helpful table summarising the key impacts of switching to 'green' buses. We've amplified it with some more detail from the consultation document.
Impact on Operators
Additional capital cost of buses and infrastructure (a diesel bus costs £200k on average; an electric bus costs £360k on average . Infrastructure costs around £50k per bus)
Change in maintenance costs (assumed to be lower, although a battery change may be needed after 10 years)
Change in operating costs (lower)
Change in BSOG revenues (higher – see further detail below)
Impact on Government
Reduction in tax revenues (fuel duty and VAT on fuel)
Change in BSOG expenditure
Environmental and Societal impacts
Reduction in costs from Greenhouse gas, Nitrogen oxide and Particulate Matter emissions that would otherwise be omitted by non-zero emission buses.
Reduction in Greenhouse gas, Nitrogen oxide and Particulate Matter emissions resulting from any mode shift from car to bus, due to the introduction of zero emission buses.
Reduction in noise pollution
Impact on Transport users
Reduction in fares due to lower bus operating costs
Improved journey quality from smoother and quieter buses
Impact on Bus Manufacturers
Changes in the powertrain of buses being manufactured (no additional cost to business – captured in the 'additional capital cost of buses')
Impact on the National Grid
Additional grid connections and upgrades to substations. (additional cost incurred by operators)
Interestingly, in the short term technology constraints may mean a zero emission bus cannot cover the same distance per day as a non-zero emission bus, for instance due to limited battery capacity. It is likely that 10-20% more zero emission buses could be needed to cover the same level of service as the current non zero emission fleet being used. Bus operators will need to factor this in and think about the depot space needed. Generally depot redevelopment is expected for zero emission buses. This may be because the depots may not be in a place that is easily accessible to the electricity grid (although on-site generation and storage are alternative solutions to this) or because new hydrogen infrastructure is needed.
It's also interesting that the prices and cost impacts are just for electric buses. The Government admits in the consultation that it does not have enough data on hydrogen buses and is asking for more information on hydrogen in the Call for Evidence. One of the winners of ZEBRA funding is West Midlands, which bid for a fleet of green hydrogen buses so it will be interesting to see how they fare.
Not all the bus operators are buying buses that fit the same charging infrastructure and this could impact on the second hand market in the future, depending on which type of infrastructure becomes most prevalent.
BSOG
At the moment, the market is still in its infancy with only 2% of buses on the road in Britain being zero emission. As well as the ZEBRA funding, the Government is reforming the Bus Service Operators' Grant (BSOG) so that from April 2022 it increases from 6p/km to 22p/km for zero emission buses. There will be a wider reform to refocus the BSOG on reducing emissions, levelling up and keeping fares low according to Baroness Vere, the Parliamentary Under Secretary of State for Transport, in this written statement to Parliament.
Coaches and minibuses
The consultation on setting an end date for the sale of new non-zero emission buses also includes calls for evidence on ending the sale of new non-zero emission coaches and minibuses, allowing evidence to be gathered on the challenges to moving to a zero-emission fleet, and what an appropriate end of sales date might be. These weren't included in the original consultation, which just covered buses. At this stage, the Government is just seeking evidence and views from the coach industry and from minibus users, which tend to be rural areas and schools.
Comment
Several private bus operators have already made commitments to decarbonise their bus fleets, such as Stagecoach, Go-Ahead and National Express. Various local authorities have made zero carbon pledges. The ZEBRA funding is a welcome help to achieve these ambitions. It should, along with a firm end date for new diesel bus sales, help to stimulate a new market for 'green' buses and bring down the costs so that they are comparable to non-zero emission buses.
Addleshaw Goddard have been advising several local authorities on bus reform, including advising on the structuring of projects applying for ZEBRA funding to ensure compliance with subsidy control regulations. In addition, Addleshaw Goddard have provided advice on how to structure transactions to ensure off balance sheet treatment for zero-emission buses. Please contact us for more information on how we can help.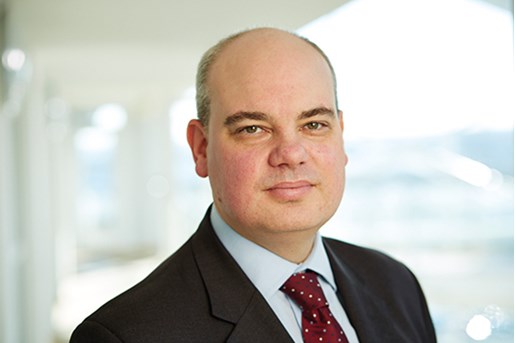 Paul Hirst
Partner, Infrastructure Projects and Co-head of Transport
United Kingdom
View profile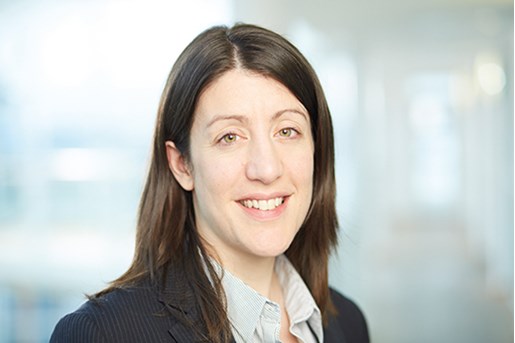 Anna Heaton
Partner, Real Estate and Co-head of Transport
United Kingdom
View profile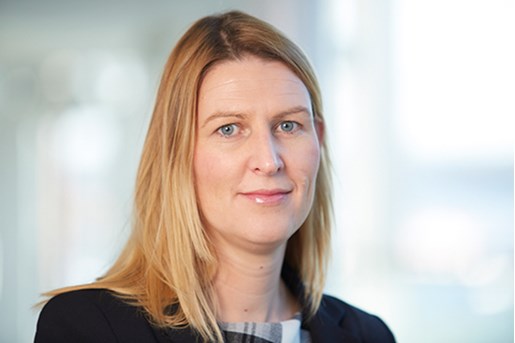 Sara Gilmore
Partner, Infrastructure, Projects and Energy
United Kingdom
View profile