THE EXCEPTIONAL AND THE EVERYDAY...
---
This month the focus is on specialist investments and investors, but we also cover:
A strategic leap for Terra Firma to be a force for change in the living sector.
An insight into the specialist world of forestry and why it's good for all of us.
A chance to hear from global investors Brookfield, ARA Venn and LINK REIT discussing who is coming to London after COVID-19.
Daniel Woolston, a new AG partner, is a specialist in working with some of the most active Private Equity clients.
There's also space for our boardroom radar to identify the key Real Estate Risks on the horizon.
---
HAVE YOU CIRCLED THE 30TH OF JUNE IN YOUR DIARY?
WHAT ARE THE CURRENT AND EMERGING RISKS THAT REAL ESTATE BUSINESSES ARE FACING?
Our Risk Radar provides you with a snapshot of key risks, covering 4 core areas: Strategic, Asset Management, Compliance and Financial.
Each quadrant identifies the most immediate risks and highlights how you can plan, prepare, monitor and action to mitigate or even avoid those risks, supported by a clear, concise summary.
OUR LATEST PARTNER HIRE - WHY ARE WE GROWING OUR REAL ESTATE FUNDS TEAM?
We have appointed Daniel Woolston as a partner within our investment management team. He is joining from Greenberg Traurig LLP, is top ranked in the directories, and will be building on our expertise as a leading advisor on private equity transactions within the real estate sector.
Why did we make this move?
UK real estate continues to be a priority for global equity, and as a result, we're looking to further build out our dedicated real estate private equity team.
Daniel is hugely well regarded within the real estate sector, having worked on a number of highly complex schemes for leading investors and developers, making him an excellent strategic hire for the firm.
WHY INVEST IN FORESTRY?
Newly promoted AG Partner Jan Gruter interviews Paul Atkinson, Partner, Board Advisor & Investor at Par Equity on the subject of forestry investing. A new rising alternative asset class that demands your attention!
Why should you look into forestry investing?
Maximise your Environmental impact with no capital gains or income tax on growing timber.
Shelter gains in Land.
Invest directly into your ESG agenda with visible results.
Par Equity are happy to speak to any parties who are interested in learning more about Forestry. Email Jan Gruter if you would like to arrange a call.
LONDON INVESTMENT: WHO WILL BE ON THE FIRST PLANE TO LONDON AFTER COVID?
Watch co-head of the real estate sector, Lee Sheldon and a panel of leading industry insiders, explore overseas investors' appetite for investing in London, analyse Covid's impact sentiment and discuss whether London will continue to retain its investment appeal.
The covered topics include:
Is now a once-in-a-generation opportunity to invest in London real estate given the pricing discount relative to other major European cities?
How highly does London rank in investment priorities for 2021 compared to the rest of Europe?
How does the amount of capital allocated for London investment compare to previous years?
Will London retain its status as the most attractive investment destination in Europe or are there any drivers that could threaten that position?
Does the office sector remain an attractive investment prospect or has the pandemic prompted investors to look at other sectors?
DEAL OF THE MONTH
AG advised Private Equity firm Terra Firma on the £110m acquisition of Kier Living from the Kier Group Plc. Kier Group are FTSE 250 Construction company, and Kier Living is the housebuilding division, with the acquisition including 70+ sites in various stages of development.
Why is this significant?
The transaction will create a new standalone UK business rebranded as Tilia Homes.
Tilia Homes has a principal focus on providing well-priced, low-rise, mixed tenure suburban family homes.
The business under a new, refreshed brand, has significant growth potential and can play a critical role in delivering much-needed housing in communities across the UK.
This is a perfect example of affordable priced homes in areas with strong demand being a sweet spot of the housing market. Especially in response to market changes caused by COVID-19.
RETAIL'S FUTURE WILL BE ANCHORED BY SOCIAL VALUE
Soon workers and shoppers will return in large numbers to places of work, high streets, and shopping centres. However, a significant change has been forced upon the retail sector in the past year.
What will shape retail's evolution as the market recovers from these changes? AG Partner Michael Scott writes for REACT news about the structural trends of public health and safety, demographics, climate change, and technology.
Key talking points include:
Diversification of the retail business model
Repurposing retail locations
Unlocking obsolete retail space for growth sectors
Appetite for investors
Access the full article via REACT news below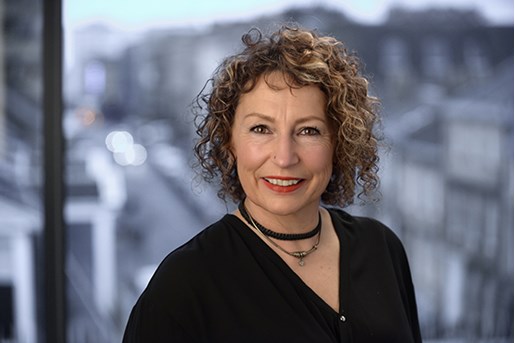 Alison Newton
Partner, Co-head of Real Estate Sector
View profile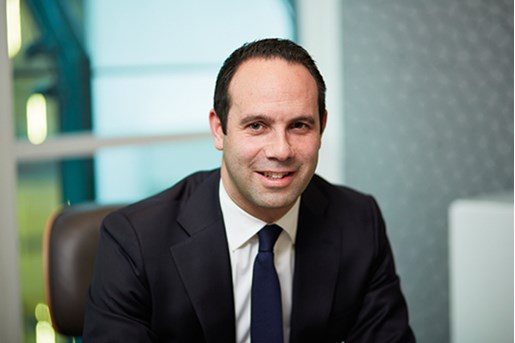 Lee Sheldon
Partner, Co-head of Real Estate Sector
London, UK
View profile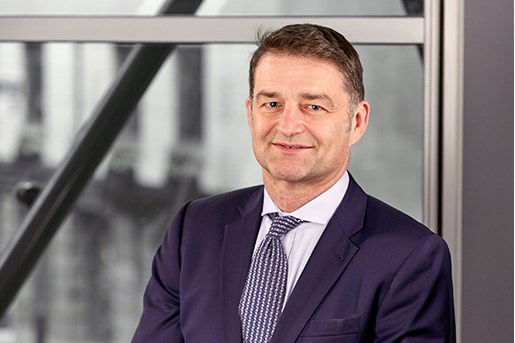 William Boss
Partner, Co-head of Real Estate Sector
London, UK
View profile