CHANGE HAS COME TO THE REGULATORY DECISIONS COMMITTEE
---
In early August 2021, we wrote about Consultation Paper CP 21/25, in which the FCA proposed certain changes to the role and responsibilities of its Regulatory Decision Committee (RDC), particularly in relation to litigation and other contentious decision making. The FCA consulted on a package of reforms to its internal procedures, which it justified on the basis that they would improve its speed and efficiency. Whilst aspects of the FCA's position are, in our view, understandable given the political environment in which it operates, we noted a number of key criticisms that could be made of its proposals.
On 26 November 2021, the FCA published its Policy Statement PS 21/16, confirming in short that, despite a series of responses to the consultation raising concerns about the proposed changes (as detailed in the Policy Statement itself), "it has carefully considered whether to make any changes in light of the comments received in consultation, but we intend to implement our proposals as consulted" (para 1.18, p5).
The changes to the FCA's approach have already come into force (they did so on the same day the Policy Statement was published - 26 November 2021). While they are concerned substantially with the FCA's internal procedures, and some are technical, they are important for regulated firms and individuals.
We suggest that there are four key points to take away.
The RDC's role in enforcement decision making – i.e. as decision-maker where the FCA has carried out a formal investigation into allegations of serious misconduct – will remain unchanged.

However, under the new rules, important changes are being made to the RDC's role elsewhere. The FCA's executives will now take decisions in the following areas, where previously the RDC would have done so:

final authorisation decisions (in effect, the licensing of firms and individuals);
decisions to vary permissions;
decisions to cancel permissions in 'straightforward' cases; and
decisions of the FCA to start civil or criminal proceedings.

The FCA notes in its Policy Statement that the majority of those who responded to its consultation raised concerns about these proposals. Some respondents opposed them altogether, and some opposed them in part (see in particular paras 2.7 and 2.8 on pp8 and 9).

The central concern of respondents, as summarised by the FCA, was in line with comments we made in our earlier article: that the RDC process provided "a procedural safeguard which is viewed as important in the fairness of the decision-making", and that removing it "would impact on the fairness and quality of decision making" (para 2.8, p8).

The FCA has decided to press ahead with the reforms, despite clear concerns about them among market participants. Many of these concerns relate to the RDC's structural separation from other parts of the FCA, and the legal requirement in statutory notice cases (under FSMA s395) that the FCA must have a procedure designed to secure appropriate separation between those establishing evidence and those making decisions based on it.

The FCA maintains in the Policy Statement that its revised rules will meet that legal requirement. It argues, in short, that its executive procedures will ensure fairness just as well as the RDC process did in the past, and that its executives "will be in a strong position to make a lawful, reasonable and proportionate regulatory decision having taken into account all relevant circumstances", as they are required to by public law (p10).

In support of this, the FCA indicates in its consultation paper that it has "built internal processes and supporting infrastructure designed to deliver the successful implementation of its proposals", including additional training for its staff, separation of decision making using "clear process maps", provisions regarding legal advice and additional governance and oversight (p10). It relies on the existence of the Upper Tribunal process as an appropriate check and balance instead of the RDC (p10). To our knowledge, however, unlike the RDC's process, details of the FCA's new infrastructure, such as its process maps, have not been published and are not (for example) included in the new rules in DEPP.

The FCA's position remains controversial in our view. Its observation that some of the concerns consultees raised were due to 'potential misunderstandings' (p9) (for example, that the FCA's executive decision makers would be involved in the investigation leading to the decision) is not wholly convincing. We would suggest there is less misunderstanding, and more a measure of scepticism, about how the new process will work and how fair it will be. That is not in our view inappropriate when the previous RDC process had been used in this context for many years for good reason, and the FCA's own guidance, even after amendment, states its executive procedures "will generally be less formal and structured than that for decisions by the RDC" (DEPP 4.1.13).

There is, in our view, some lack of clarity in the new rules over exactly who at the FCA will be taking decisions in particular kinds of case, and how they will relate to those who gathered evidence. The structural separation that the RDC offered has gone, but the rules that replace it (amended DEPP 4) leave the FCA considerable discretion as to exactly who the decision maker will be. Whilst FSMA s395 remains in force, the FCA's amended rules do state that the decision will be taken by FCA staff who have not been directly involved in establishing the evidence, and minimum grades of decision maker are required, it is unclear from what has been published what links (if any) the FCA will tolerate between a decision maker and those involved in establishing the evidence. Some reporting lines, for example, could potentially be a matter of concern.

It is hard to see how those affected by the relevant decisions will be able to have the same level of confidence in FCA decision making that they did previously. More litigation in this area seems likely. As we flagged in our earlier article, there is a risk of that speeding up the FCA's decision-making, but slowing down the overall outcomes from it.

In those areas where the FCA's executive procedures will now be used instead of the RDC process, firms and individuals affected by them will have less scope to influence and challenge FCA decisions. This is for two key reasons.

First, the executive procedures are being reformed so as to be conducted mainly on paper. In many cases, written representations to the FCA are likely to become the sole opportunity for advocacy before the relevant decision is taken, as oral representations will not be allowed other than in "exceptional cases" (DEPP 2.3.1A and 4.1.13, as amended). Further, the changes mean that access is being withdrawn to internal FCA communications passing between the FCA staff recommending a decision, and the FCA executive taking the decision. This contrasts with the RDC's procedure, where oral representations have been and remain a feature, and rules have enabled a person to access communications from FCA staff to the RDC. These changes are being made despite the fact that "an overwhelming majority of respondents did not support the proposal" to remove oral representations (para 3.16, p17).

The FCA points to the need for swift decision making as its main justification for these changes, arguing: "We can see the benefit perceived by firms and individuals from having the opportunity to make oral representations. However, we consider that benefit to be outweighed by the negative impact on the speed and efficiency of decision-making which is vital in cases where consumers are at risk, or where there is a potential commercial impact for firms".

It is not unreasonable in our view to see these changes as a weakening of procedural safeguards. Some consultees raised the perception of fairness as an issue. We would agree, however we would also argue that this goes beyond perception, particularly with respect to oral representations. As has become acutely clear to many involved with the Court system during Coronavirus lockdowns, where much work has been done to try to make 'remote' hearings work effectively, it is often important for a human being who will be seriously affected by a decision to appear in person before the decision maker. This not only allows an opportunity for dialogue - for the decision maker to ask difficult questions and test difficult points 'live' (without repeated correspondence) – it allows a decision maker to form a view about a person's credibility, in a way that cannot be done as effectively remotely or on paper alone. By shifting the process to written representations alone in most cases, the FCA seems likely to be depriving its own people of a key tool that promotes fair and robust decision making – one that, used properly, could avoid litigation and unnecessary challenge.

Secondly, the Upper Tribunal is increasingly likely to become the forum in which such challenges take place – for those with the resources, time and inclination to pursue a case there. The FCA points repeatedly to the availability of a Tribunal challenge to justify the fairness of its changes. Consultees pointed out, however – and the FCA is clearly well aware – that such challenges are not attractive for a number of reasons, not least the time and cost. In the past, the RDC provided a forum for making such arguments confidentially and before the FCA made its decision. Under the new approach, that will not be the case. Tribunal proceedings after the decision has been made may be the only recourse.

In its consultation, the FCA proposed that the RDC be removed as decision maker only in 'straightforward' cancellation cases. Whilst there is no doubt a category of very simple cases (failures to pay fees, etc) in relation to which the changes are not controversial, some consultees rightly questioned what exactly 'straightforward' means (p14). In response, the FCA explained that by 'straightforward' cancellation decisions, it means "cases where the relevant facts and considerations are not complex. Such cases may involve, for example, firms who have failed to pay their regulatory fees, firms that have failed to submit the relevant regulatory returns, or firms that are failing to meet our Threshold Conditions."

Whilst we can understand the basis of the FCA's approach, put simply, 'straightforward' cancellations may not be. Or they might be 'straightforward' in the FCA's view, but not in the view of those affected by the cancellation decision. Further, in our view, even if the approach above is the FCA's intention, it does not seem clearly translated into the new rules.

Complexity can be subjective. Further, two of the Threshold Conditions in particular (Suitability in COND 2.5, and Business Model in COND 2.7) require the application of considerable judgement, because they embed concepts of (for example) fitness and propriety, soundness and prudence. They can also make the difference between a firm being able to carry on regulated business, or not. In the circumstances, we see scope for argument under the new rules over who the proper decision maker should be in some cases (RDC or FCA executives). As we pointed out in our earlier article, a cancellation can have a more serious impact on a firm than the imposition of a penalty or other sanction through the enforcement process.

It appears that a key driver of whether the FCA will see a cancellation as 'straightforward' or not, is whether or not investigators have been appointed ("in cases where the issues are more complex and investigators are appointed, decisions will remain with the RDC", p14). However, the FCA decides whether or not investigators are appointed using other statutory powers, and its published policy is to appoint investigators in cases of 'serious misconduct'. What of a case where there is no sensible misconduct allegation but, for example, just a fundamental difference of opinion between FCA and firm over a business model?

The FCA again points to the existence of the Upper Tribunal as a forum for challenging a cancellation. Where that route exists, however, it would usually be where the FCA's cancellation decision has already been made. The ability of a firm to bring a challenge at all in such circumstances – where it has in effect already been prevented from carrying on business – is questionable.

The perceived need to move quickly remains the FCA's key justification for perhaps the most controversial change in the proposals – that from now on, the FCA's executive, rather than the RDC, will take the decision for the FCA to commence civil and criminal proceedings (pp13-14). The FCA argues in favour of its decision that "the decision to commence such proceedings often requires us to move quickly, for example when we are seeking an urgent injunction".

Despite this, the Policy Statement does not specifically address the fact that its previous guidance (in EG 10 to 12) already allowed the decision to bring such proceedings, in exceptionally urgent cases, to be made by the executive director of Enforcement rather than the RDC. No doubt some types of proceedings do need to be brought quickly, however other types (for example a complex prosecution of a historical offence where the conduct is not ongoing) will take longer to prepare, and here timing may be a less important factor in relative terms. It is unfortunate that the FCA has not addressed in the Policy Statement why the existing position was insufficient.
Firms and individuals need to be aware that these changes will in practice make it easier for the FCA to begin civil and criminal proceedings. The counterweight that the RDC may have provided in the past has been removed. That change is consistent with other senior level messaging from the FCA over the past year about an increasingly robust and assertive approach with more frequent recourse to litigation. These changes make it easier for the FCA to turn that messaging into action.
If you would like to discuss anything in this article further, please contact: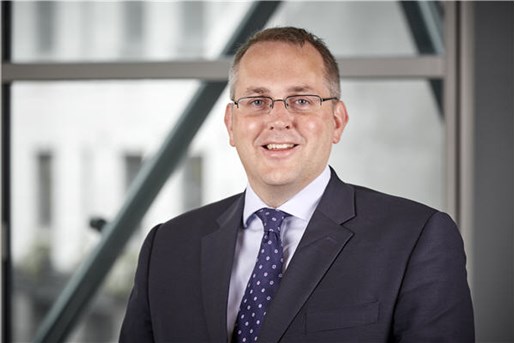 David Pygott
Partner, Global Investigations
London, UK
View profile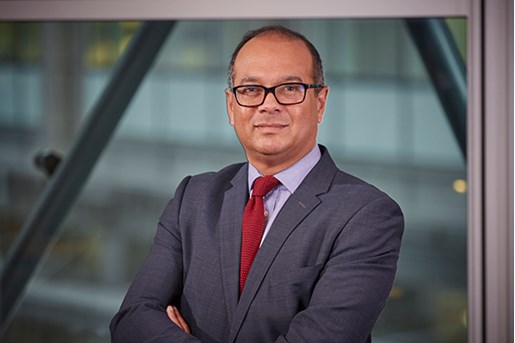 Steven Francis
Partner, Financial Regulation
London, UK
View profile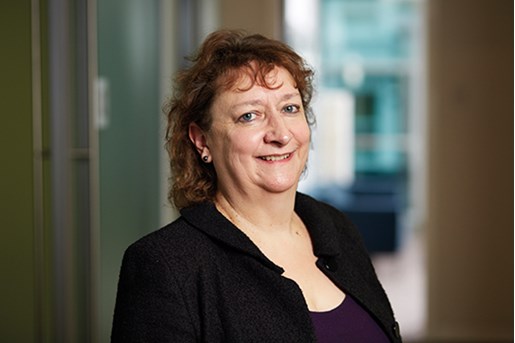 Sarah Herbert
Compliance Director (Non Lawyer), Financial Regulation London
View profile