…of the RHI. This note summarises the support available for green gas (biomethane) injected into the GB gas network once the Renewable Heat Incentive (RHI) support ends.
---
Key takeaways
The new Green Gas Support Scheme (GGSS) will open for applications in autumn this year. Applications close and plants must be commissioned by 2025, although tariff support lasts for 15 years.
Gas suppliers will have to pay for this through a quarterly levy based on the number of meters they supply (moving to a volumetric levy over time).
Background
Almost exactly a year ago BEIS published a consultation on future support for low carbon heat, which covered the GGSS for green gas plus a Clean Heat Grant for new low carbon heat installations. This was followed by a consultation on the green gas levy: a charge on gas suppliers to fund the GGSS. They finally published the response to these in April 2021 so we now have more certainty on how green gas will be supported going forward.
Renewable heat projects such as heat pumps will have to wait a bit longer. The response to the Clean Heat Grant part of the consultation is still to follow. This means that any plant that has not already applied for a tariff guarantee under the RHI will now have to wait and see how and when to apply for the Clean Heat Grant. See our previous article Support for low carbon heat after the RHI for more background.
Key points on the GGSS
We summarised the consultation on the GGSS in our update of 6 July 2020, Green Gas Support Scheme so please refer to that for detail on how the scheme will work. The response to the consultation confirms the government will be implementing most of the proposals. Here are some key points to note:
It is only open to biomethane produced from anaerobic digestion (AD) – but in practice this is the only "green gas" commercially produced in GB.
You can apply for the scheme from when it opens in autumn 2021 until applications close in 2025
Applicants have to commission the plant by the deadline they specify in the application or by the end of the scheme (autumn 2025) whichever is sooner
Tariffs will last for 15 years and will be in three tiers depending on the size of the plant:

Tier 1: First 60,000 MWh of eligible biomethane – Tariff Amount: 5.51 p/kWh
Tier 2: Next 40,000 MWh of eligible biomethane – Tariff Amount: 3.53 p/kWh
Tier 3: Remaining eligible biomethane – Tariff Amount: 1.56 p/kWh

They will be reviewed annually.
Unlike the RHI, tariff guarantees are compulsory. Under the RHI, plants that had not yet commissioned could either apply for a tariff guarantee or for preliminary accreditation, where they submitted plans to Ofgem before a plant was commissioned and Ofgem would grant preliminary accreditation with conditions. This gave assurance that Ofgem would grant full accreditation as long as the plant was built according to the plans and the conditions. It did not fix the tariff level that would apply at the date of final accreditation. A tariff guarantee did fix the tariff. Applying via the tariff guarantee route will give developers more certainty, as tariffs will degress over time.
Tariff guarantees will work like the RHI (see our article RHI Regulations 2018 – The Heat is Back On for a reminder) with a three-stage process. The consultation had proposed an extra stage 2a, where biomethane producers had to inform Ofgem when construction commences, but BEIS have decided not to take this forward. Be aware that deadlines are still tight, with a three-week window between stages 1 (application approval) and 2 (financial close).
To control the amount spent, there will be a quarterly degression of tariffs against a forecast expenditure trigger, annual tariff guarantee budget caps (once reached, all subsequent applications are placed in a queue until either the following year or an application drops out) and an overall annual budget cap.
Gas Guarantees of Origin (GoO) will not be required. This means UK plants will not be able to sell green gas certificates to EU buyers. The government understands from industry that the market for GoO certificates is not very liquid and that prices are still too low and too volatile to materially impact investment decisions at the moment. They will continue to monitor the market.
As proposed in the consultation, 50% of all biomethane must be produced using waste or residue feedstocks. This will be reviewed mid-scheme and may increase.
Also as proposed in the consultation, transfer of registration will be allowed, meaning if a plant is sold, the new owner can continue to receive the GGSS payments.
Interaction with other schemes
A plant cannot apply for support under both the RHI and the GGSS. So operators cannot cherry-pick by withdrawing an RHI application that is in progress after the GGSS regulations have come into force and applying for the GGSS support scheme instead. There is an exception where an RHI tariff guarantee application has failed to meet the 31 March 2022 commissioning deadline as long as the anaerobic digester was not used to produce biogas prior to the coming into force of the GGSS regulations.
The lack of interaction between the schemes means that if a plant funded under the RHI expands, the expansion will not be eligible for GGSS funds.
On the other hand, plants can participate in both the GGSS and the Renewable Transport Fuel Obligation Scheme (RTFO) and can split payments between both schemes within the same quarter – unlike under the RHI where producers could only claim for either RHI or RTFO in a given quarter.
Green Gas Levy
The Green Gas Levy is a quarterly levy payment on all gas suppliers. This will fund the GGSS. So ultimately it will appear on customers' bills.
The levy will apply to all licensed "designated fossil fuel suppliers of gas" as defined by section 100 Energy Act 2008. This will include all gas suppliers except those who supply over 95% green gas (at present only one supplier, Green Energy UK, fits this exemption).
It will be a flat rate levy in pence per meter per day, calculated on the number of meter points a supplier controls. There is no proportionate reduction/exemption for green gas, i.e. if 10% of a supplier's gas is green, it does not get a 10% levy reduction. In time, the government want to move to a volumetric basis of calculation, hopefully by 2024/25, but this will take time to design and implement.
Suppliers must lodge credit cover with Ofgem of 115% in advance of the next quarterly levy charge. This can be in the form of cash or a letter of credit from a bank with a suitable credit rating, but not in the form of a parent company guarantee. A gas supplier must keep their individual credit cover at the required level or higher; the level will be calculated for each supplier.
The first quarterly levy payment will be collected in April 2022.
There will be a mutualisation process, interest on late payments and a financial penalty of up to 10% of turnover if suppliers fail to pay, in line with similar schemes like the RO and the FIT.
What next?
Look out for regulations to deliver the scheme and the levy. But these are only short term arrangements. It is intended that biomethane plants commissioning after 2025 will be supported by a market mechanism as the costs will have come down by then.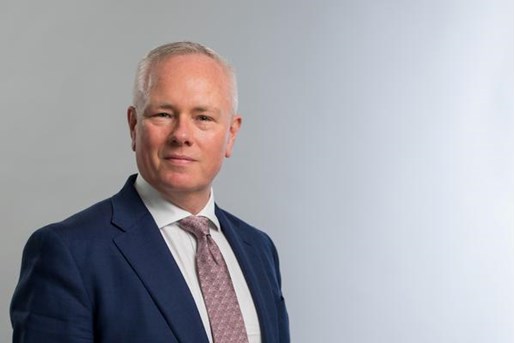 Richard Goodfellow
Head of IPE and Co-head of Energy and Utilities
United Kingdom
View profile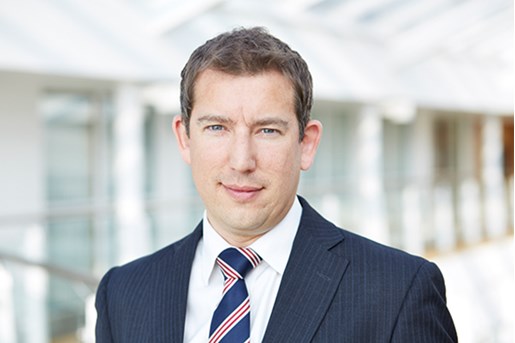 Paul Dight
Partner, Energy and Utilities United Kingdom
View profile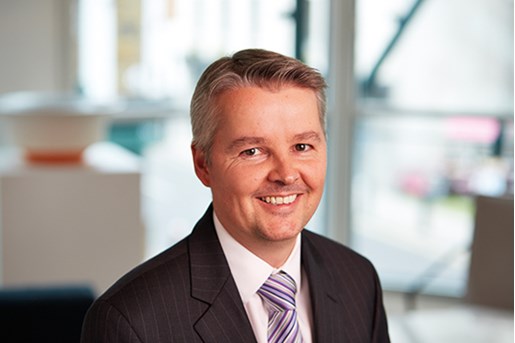 Oliver Carruthers
Partner, Project Finance
London, UK
View profile