Autumn 2020
The Countdown to Net Zero has begun! We only have 30 years to decarbonise the GB transport network and the clock is ticking.
As the culmination of a video series on the Countdown to Carbon Zero, Addleshaw Goddard held an online event to discuss how to drive behavioural change; the fuels and technology needed; and how to fund the shift to net zero transport emissions by 2050. Our speakers were:
with Paul Hirst, Suzanne Moir, Anna Heaton and Clive Smith of Addleshaw Goddard facilitating the panel discussions.
Introduction
Audience polls gave a good insight into where businesses seem to be at. Over half felt that the sustainability agenda was significantly integrated into their organisation's long term strategy, but two thirds felt that we are not on track for net zero by 2050. The will is there, so what else needs to happen?
Changing human behaviours
We all need to change our travel behaviour. This is the most important thing that needs to happen, but also the most difficult. We need a modal shift, getting people out of cars and into active travel as a first choice, with good public transport second.
A carrot and stick approach is the best way. The carrot could be better trains and stations to attract people onto rail; the stick could be making the car more difficult to use, maybe by introducing road pricing.
Any approach needs to be politically acceptable; it needs to sell a positive vision, stressing the benefits for health and the environment. There is public support for the ULEZ (a form of road pricing) in London even though road pricing in itself is not necessarily a vote winner. This is because it is personal: air quality affects everyone, rich and poor. People who see themselves as disadvantaged will speak the loudest so there is a need to get them on board.
But a recent RAC survey shows that Covid-19 has put transport attitudes back two decades, reversing the trend towards public transport. There is now more reliance on car use and more importance placed on having access to a car. Wednesday 1 November (the day before the second lockdown began in England) had the worst congestion for two years. It will be a huge challenge to get the shift back to using public transport. There may be lessons we can learn from another product of the pandemic: the Eat Out to Help Out scheme. Can we tempt people back to buses and trains? We will need to offer a full journey end to end that works for passengers, connecting with other modes of transport.
Another feature of lockdown is the rise in online deliveries. This has led to an increase in HGVs and vans on the roads. Online shopping has gone up by 20% during the Covid-19 pandemic and only 16% of online shoppers would go back to physical shopping. There are more "last mile" vans on the road. Although these will electrify quite quickly, electric vans and cars still cause traffic congestion and emit particulate matter so we need a more efficient approach to last mile deliveries.
At the other end of the delivery chain, new rail freight flows have begun during lockdown as manufacturers are decarbonising and choosing lower-carbon forms of transport for their goods. Each freight train takes an average of 76 HGVs off the roads so a modal shift from road to rail is a good thing, even if freight trains are not yet running on low carbon fuel (more on this in the next section).
Fuels and technology
There are targets of 2035 and 2040 to stop the use of hydrocarbons in both trains and cars, but what fuels should replace them?
The optimum solution for rail is generating renewable electricity, transmitting it at high volume where you get the minimum of losses, conveying it to a train running at high voltage which is driven by an electric motor. Metal wheels on metal tracks are more efficient than rubber on road, and the air resistance of trains will always beat cars. Although it is the optimum solution from the physics, the challenge is to get the capital cost of that solution down to the minimum. It is difficult to get a business case for electrifying some parts of the railway. Looking at the history of control periods, capital cost always has the final say.
The panel came to the conclusion that rail will need a combination of decarbonisation solutions: electrification for main lines, battery and hydrogen for branch lines. It is ultimately about renewable electricity driving the rail network in some shape or form. The panellists could see a role for hydrogen and battery trains in UK market, depending on the application and service pattern.
They stressed that rail needs to work together in a co-ordinated way. Transport Scotland's Rail Services Decarbonisation Plan published in July is a prime example, where Transport Scotland, Scotrail and Network Rail in Scotland all worked together in producing it. They have realised that 2030 not 2035 is the critical date. Lots of diesel and high speed trains have life expiry at that date, so there is a need to decide now what technology to use, due to the long lead times in ordering and building new trains.
Turning to shipping, over 90% of goods traded internationally come in by ship, but ships have high emissions. There is a trade off between the weight of a battery and the weight of goods a ferry can carry. In one instance, the battery reduced a ferry's capacity from 99 to 15 tonnes, which isn't cost effective.
It is not just about the mode of transport itself but also the infrastructure needed to refuel. This calls for a system approach. As an example, CMAL are working closely with SSEN to enable overnight recharging of battery ferries.
A diesel/electric hybrid ferry costs twice as much as a pure diesel one. All decarbonisation solutions will cost more in the short term but look ahead 20 years and prices will drop once they get to scale (like offshore wind has). But low emission ferries will not ever be as cheap as pure hydrocarbons.
One option is using LNG as a transition fuel. Its carbon footprint is 20% less than hydrocarbons. Although not the ideal solution, "don't let the excellent be the enemy of the good."
Finally, it's not just about the carbon footprint of the fuel used in traction. This only accounts for 30% of Network Rail's carbon footprint for example, and 70% of Network Rail's carbon footprint actually sits in their supply chain.
Funding the road to net zero
How do we get the private sector more involved in funding transport projects?
Funders need the right incentives and the right risk return. The Energy White Paper, Williams Review and National Infrastructure Strategy are chances for the government to signpost policy and opportunities. We need a long-term plan and strategy. A co-ordinated pipeline of opportunities is where we have seen success, such as in offshore wind, but decisions need to be made NOW.
A long term plan gives certainty to suppliers and leads to lower pricing. The private sector can start to solve problems once they know what the plan is: if they can see the long term volumes they can start planning innovation.
The way transport infrastructure has traditionally been funded in the UK is not always conductive to forward-looking investments. Some proposals are not about spending money, they are about investing money now to save money in the future. One panellist commented that "We can't continue making irrational choices because of the way we fund infrastructure in the UK". Transport infrastructure has been heavily reliant on public funds and there is a need to let the private sector get more involved.
Devolution is one example of how this can be done. Central government should set the policy framework and incentives but leave decisions to local authorities, who know their area's transport needs best.
Looking at local transport needs, it was pointed out that if you want to sort out public transport, you can do a lot worse than sort out buses. A diesel bus may emit carbon but it is still less carbon than the cars it replaces. Rather than roll out electric and hydrogen buses, we first need to get people wanting to use the bus. Again it was stressed that integrated ticketing and an easy transport experience is what gets people out of cars.
Key conclusions
The final part of the session brought together the panellists' key takeaways:
Changing behaviours is the most important and the most difficult factor in reaching net zero. There may be things we can learn from Covid-19, e.g. the Eat Out to Help Out scheme.
Avoid putting the onus on individuals: have bold regulation then the market can deliver.
Success is working with the supply chain. It is all about people but not necessarily just those who work for the organisation.
Ships and trains take 5-10 years to design and build. What can we do to assets we are building now so they are designed in a way that they can be refurbished to make them carbon neutral in future?
Decarbonisation, like any plan, needs short term milestones not just long term goals, to keep progress accountable.
How do we make our emissions choices socially unacceptable, like smoking? What can we do to be role models? What are we subsidising and what should we be subsidising?
Look for the 'no regrets' investment, i.e. something that we need to do anyway, like managing access to cities. Road user charging will be a necessity and we should reinvest the money received from that in new high quality public transport.
Don't look at decarbonisation in a box: a 'whole system' approach is needed, with place-based thinking.
Government has to accept that if it wants to decarbonise transport it needs to change the way it makes decisions, making it easier for the private sector to be involved and to invest.
The session was concluded with the question: 'Why does the green agenda feel different this time?' The main response to which summed it up nicely: 'It's the law! It's been made a policy priority because politicians see votes in it'. Which goes back to the point about all of us needing to see why this matters to us. Once we are on board, policy – and all the opportunities that opens up – will follow.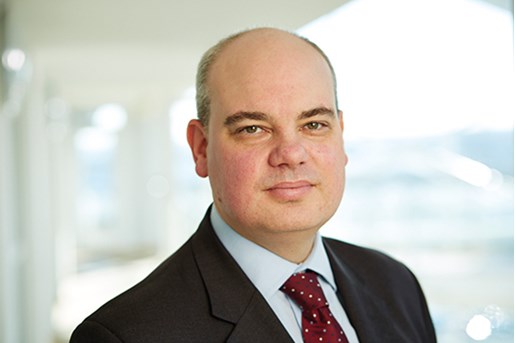 Paul Hirst
Partner, Infrastructure Projects and Co-head of Transport
United Kingdom
View profile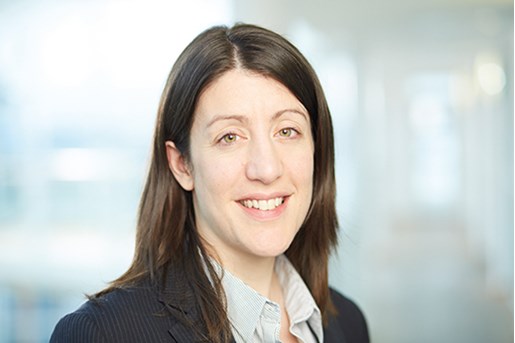 Anna Heaton
Partner, Real Estate and Co-head of Transport
United Kingdom
View profile