The UK's National Infrastructure Strategy (NIS) was published alongside the Spending Review on 25 November 2020. It provides welcome clarity about the role of both public and private investment into infrastructure. It is the first step of a process to transform the UK's infrastructure networks over the next few years.
The aims of the NIS are to:
Boost growth and productivity across the whole of the UK, levelling up and strengthening the Union;
Put the UK on the path to meeting its net zero emissions target by 2050, especially the power, heat and transport networks, which together account for over two-thirds of UK emissions;
Support private investment, giving investors clarity over the government's plans; and
Accelerate and improve delivery, by making the whole process of project delivery more efficient.
LEVELLING UP
The government is keen that all areas of the UK benefit from new infrastructure, not just the South East which has historically fared better in the benefit cost ratio (BCR) process when assessing a project's value for money. The Green Book which sets out how projects are assessed has been reformed so that project appraisals focus on how a proposal will deliver the government's policy ambitions (economic recovery from Covid-19, levelling up the economy and meeting the net zero by 2050 target), enabling ministers to make better-informed decisions.
There is a new £4 billion Levelling Up Fund worth £4 billion, with up to £600 million available 2021-22. It will be open to all local areas in England and will prioritise funding bids that drive growth and regeneration in places in need, those facing particular challenges, and areas that have received less government investment in recent years. The government will publish a prospectus for the fund and launch the first round of competitions in the New Year.
There is also some detail in the Spending Review on the UK Shared Prosperity Fund (UKSPF) which will replace EU funding for deprived areas after the end of the Brexit transition period. It will be a UK-wide fund, using the new financial assistance powers in the UK Internal Market Bill. We will get further details in a UK-wide investment framework due to be published in the spring.
PATH TO NET ZERO
The NIS echoes what was set out in the Ten Point Plan, with offshore wind, nuclear, CCUS, hydrogen, electric vehicle charging infrastructure and heat decarbonisation projects all supported. In the short term, public financing will be used to help overcome barriers to investment in new technologies, so that the government takes on risks that the private sector will not. We expect to see new financing and delivery models for nuclear, CCUS and hydrogen projects coming out in the next 12 months.
SUPPORT PRIVATE INVESTMENT
The NIS recognises that about half of all infrastructure spending is private, especially in the energy, water and telecoms sectors (transport remains largely publicly funded), but that investors have been reluctant to invest in some cases due to a lack of policy certainty. This was brought out by the Infrastructure Finance Review which ran from March – June 2019.
The NIS responds to the Infrastructure Finance Review by focusing on three main areas: a new national infrastructure bank, improving independent economic regulation and continuing to develop innovative tools to support investment.
NATIONAL INFRASTRUCTURE BANK
There will be a new national infrastructure bank to co-invest with private-sector partners. It will be available to metro mayors and local authorities and headquartered in the North of England, possibly Teesside or Leeds. It will replace some of the activities of the European Investment Bank (EIB) but provide more targeted support, better aligned with the UK government's objectives. There will be more detail in Budget 2021 regarding the bank's operations, mandate and scale but it should operate in an interim form from spring 2021 before being put on a statutory footing.
The NIS also stresses the role of pension funds to support investment in infrastructure and wants the new Bank to work closely with pension fund and institutional investors to explore opportunities. See our article Has your pension scheme considered investing in infrastructure? for more background.
IMPROVING INDEPENDENT ECONOMIC REGULATION
The privatisation of the energy, water and telecoms industries means they are subject to economic regulation, with Ofgem, Ofwat and Ofcom monitoring and directing how infrastructure is funded, delivered and operated in their respective sectors. The National Infrastructure Commission carried out a study of the regulatory model and published their report, Strategic Investment and Public Confidence, in October 2019. The government has now issued a response to this concluding that this system is working well but that it needs to adapt to deal with the new challenges of decarbonisation, new technologies and Brexit.
There will be an overarching policy paper on economic regulation in 2021, which will consider regulator duties, how to inject more competition into strategic investments and the benefits of a cross-sectoral Strategic Policy Statement. It is likely that each regulator will be given a new Net Zero primary duty (see our article Utilities to be at the front of net zero?)
NEW FUNDING MECHANISMS
The government will continue to develop new revenue support models and consider how to use existing models like the Regulated Asset Base (RAB) and Contract for Difference (CfD) in new areas. It is considering a RAB model for nuclear and a CfD based model for funding CCUS projects and possibly hydrogen projects (we can expect more detail next year). See our article Net zero needs the nuclear option for background on these consultations. What is very clear is that there will be no return to the PFI/PF2 private finance model.
ACCELERATE AND IMPROVE DELIVERY
The Prime Minister in his Foreword stresses that the Covid-19 crisis has shown how the UK can build new hospitals and testing labs "more quickly than we ever imagined" and wants to use that experience to deliver other infrastructure projects more quickly. In June 2020 he launched Project Speed to review every part of the project life cycle and identify where improvements could be made and already there have been planning, environmental and construction reforms as a result.
Going forward, there will be a new Project Delivery Framework in early 2021, including setting clear standards that must be met at each stage for a project to proceed.
Infrastructure will be delivered better, greener and faster:
Better, because the process of assessing infrastructure projects under the revised Green Book methodology will ensure the government is valuing the wider economic, social and environmental benefits of a project;
Greener, because the requirements of the net zero commitment will be embedded in every stage of the project life cycle and underpin decisions on the technical solutions chosen to achieve the required outcomes; and
Faster, by simplifying and shortening the processes through which projects secure the consents they need to proceed, procure contracts and deliver; while using modern methods of construction, new skills and a strategic relationship with industry which will improve productivity.
BUT THERE'S MORE
The NIS is the first of a number of policy documents we can expect over the next 12 months. Future publications include the Construction Playbook, Energy White Paper, English Devolution and Local Recovery White Paper, a refreshed Industrial Strategy, Union Connectivity Review and an updated National Infrastructure and Construction Pipeline, along with a Transport Decarbonisation Plan, Electric Vehicle Charging Infrastructure Strategy, Heat and Buildings Strategy and Hydrogen Strategy to name but some.
Hopefully these will provide the policy clarity that investors need; as the scale of the challenge ahead shows that public sector investment in infrastructure is not enough and the private sector needs to contribute. Every infrastructure sector could face transformative technological change over the next twenty years and innovation and new technology is key to this, which needs the private sector to be involved.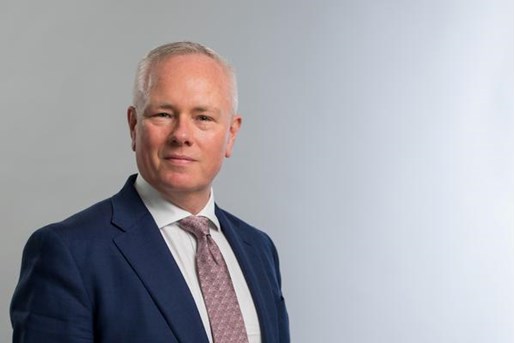 Richard Goodfellow
Partner, Head of Infrastructure, Projects & Energy Group
United Kingdom
View profile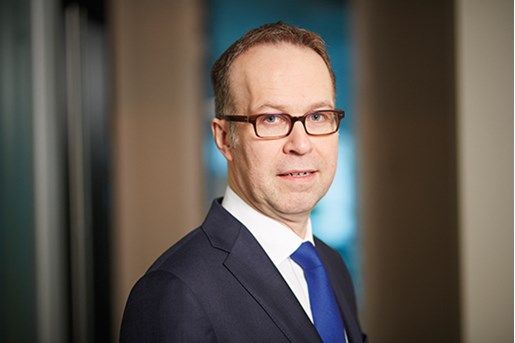 David Hartley
Partner, Infrastructure, Projects and Energy
London, UK
View profile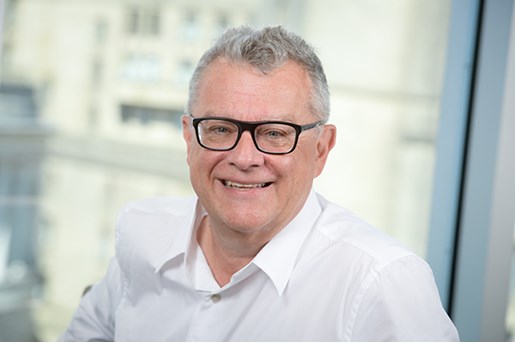 Michael O'Connor
Partner, Head of Manchester office
United Kingdom
View profile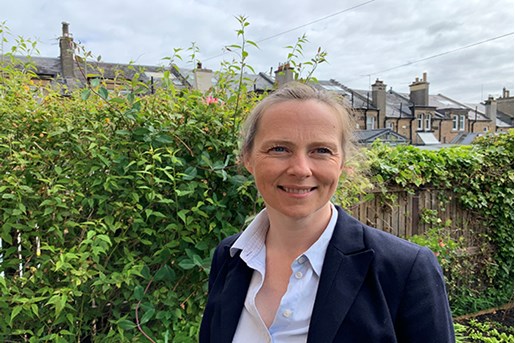 Suzanne Moir
Partner, Infrastructure, Projects and Energy
Edinburgh
View profile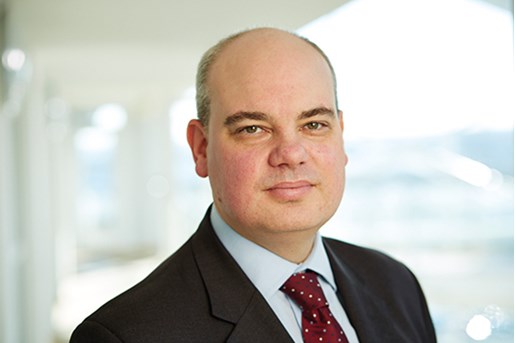 Paul Hirst
Partner, Infrastructure Projects and Co-head of Transport
United Kingdom
View profile