Read on for the latest news and updates in bribery and corruption; money laundering; fraud; cyber crime; sanctions; FCA enforcement; environmental and health and safety.
---
Bribery and Corruption
Deferred Prosecution Agreement confirmed between Serious Fraud Office and Güralp Systems Ltd
Güralp Systems Ltd (GSL), a provider of seismic instrumentation and monitoring systems, has entered into a Deferred Prosecution Agreement (DPA) with the SFO in connection with payments made to a government official in South Korea.
This is the sixth time the SFO have concluded a DPA, and the first DPA where no financial penalty has been levied. GSL has agreed to pay a disgorgement figure of £2,069,861, which represents the total gross profit of the contracts obtained through corrupt payments. The DPA allows the SFO and the company considerable flexibility to agree how payment will be achieved and over what period.
The investigation process has taken over 4 years, commencing after GSL made a self-report to the SFO and US Department of Justice in October 2015. The DPA was agreed in October 2019 but was previously subject to reporting restrictions during the trial of Cansun Güralp, Andrew Bell and Natalie Pearce. The releasing of the DPA follows the acquittal of the three individuals.
SFO, 20 December 2019
Money Laundering
Updated UK Money Laundering Regulations to come into effect
The UK's Money Laundering and Terrorist Financing (Amendment) Regulations 2019 (the Regulations) are due to come into force on 10 January 2020.
The Regulations implement the EU's Fifth Money Laundering Directive in the UK and amend the UK's existing anti-money laundering and counter-terrorist financing legislation, namely the Money Laundering, Terrorist Financing and Transfer of Funds (Information on the Payer) Regulations 2017 (MLRs).
The Regulations introduce a number of changes, including expanding the scope of the relevant persons subject to the requirements of the MLRs, amending due diligence requirements, and implementing new provisions relating to risk assessments, policies, controls and procedures.
FCA, Legislation.gov, Legislation.gov, 23 December 2019
Fraud
EssilorLuxottica discovers fraudulent financial activity in Thailand
EssilorLuxottica, the eyewear group known for brands such as Oakley and Ray-Ban, has announced that its Essilor International business has uncovered fraudulent financial activity at one of its plants in Thailand.
The business has filed complaints in the relevant jurisdictions and is taking steps to investigate the fraud and seek to recover the misappropriated funds. It has estimated that the financial impact of the fraud will be up to 190 million euros.
Reuters, 30 December 2019
Cyber Crime
Travelex hit by cyber-attack
Travelex has taken down its websites after being targeted by a cyber-attack on New Year's Eve. The company's computer systems across Europe, Asia and the US have been offline since the attack took place. Travelex is currently in discussions with the National Crime Agency and the Metropolitan Police. The attack has also impacted a network of other firms who use Travelex services to sell currency.
BBC, 7 January 2020
Sanctions
Exxon Mobil challenges $2m OFAC penalty
Exxon Mobil (Exxon) has successfully challenged a $2m penalty imposed on it by OFAC in 2017. Exxon had entered into a joint venture agreement with Rosneft for the exploration of new deep water fields in the Arctic and elsewhere. Rosneft itself was not subject to sanctions at the time but the agreement was signed on behalf of the company by its CEO, Igor Sechin, who was listed as a US SDN.
OFAC considered that because Sechin had signed the agreement, Exxon had engaged in dealings with a sanctioned person in violation of sanctions. Exxon had argued that Sechin had not signed the agreement in his personal capacity, but was merely acting in his role as a signatory on behalf of Rosneft. The Texas district court found that OFAC's guidance on this issue was not sufficient to allow a person to determine with "ascertainable certainty" the standards to which OFAC expected parties to conform.
Bloomberg, 31 December 2020
US threatens sanctions on Iraq as tensions with Iran escalate
President Trump has threatened to impose "very big sanctions" on Iraq as a result of its response to the US drone strike that killed General Qasem Soleimani and Abu Mahdi al-Muhandis. Following the attack, the Iraqi parliament passed a non-binding resolution to urge foreign troops to leave the country. It is reported that senior White House officials have initiated preliminary talks on a potential sanctions package, though no formal statement has been made by the Trump administration or the Treasury Department.
Meanwhile, Iran's Foreign Minister Javad Zarif has announced that the country intends to fully withdraw from the Joint Comprehensive Plan of Action, the nuclear deal agreed in 2015.
Business Insider, 7 January 2020
FCA Enforcement
FCA fine for failure to notify personal trades
The FCA has fined Kevin Gorman, a former Managing Director at Braemar Shipping Services plc (Braemar), £45,000 for failure to notify personal trades whilst working as a person discharging managerial responsibility (PDMR), in breach of the Market Abuse Regulations.
Mr Gorman was found to have sold shares worth a total of £71,235.28 on 3 occasions between 24 August 2016 and 18 January 2017 without informing the FCA or Braemar within the required 3 business days. The FCA applied a 30% discount when determining the £45,000 fine due to Mr Gorman's agreement to resolve the matter.
FCA, 20 December 2019
FCA obtains confiscation order in connection with the illegal operation of an unauthorised investment scheme and fraud
The FCA has obtained a confiscation order at Southwark Crown Court against Manraj Singh Virdee for £171,913.60 after he was convicted in relation to misleading customers, fraud and operating an unauthorised investment scheme worth over half a million pounds. Mr Virdee was sentenced in January 2019 with a 2 year prison sentence, suspended for 2 years, for defrauding investors of over £600,000.
FCA, 20 December 2019
Environment
Natural England successfully prosecute landowner following damage to a Site of Special Scientific Interest
Landowner Mr Christopher Ball has pleaded guilty to conducting unauthorised operations likely to damage a Site of Specialist Scientific Interest, after he ran an illegal scrap metal dealership on a protected Hampshire meadow.
Mr Ball, trading as C Ball and Sons, was prosecuted by Natural England after he failed to notify Natural England and obtain their consent to undertake restricted activity on the wildlife-rich site. Mr Ball was fined £3,600 and ordered to pay £30,000 in costs.
Gov.uk, 18 December 2019
Brothers sentenced for £1.48m electronic waste fraud
Two brothers have received custodial sentences after they pleaded guilty to offences in connection with an electronic waste fraud.
Jamil Rehman, the sole director of Electronic Waste Specialists Ltd (EWS), submitted fictitious claims for recycling electronic waste after being contracted to work for a producer compliance scheme as an approved authorised treatment facility. EWS received £1.48m from the producer compliance scheme as a result. During the proceedings it was also heard that Jamil's brother, Saleem, had stolen approximately £36,000 from EWS' company account.
Jamil Rehman was sentenced to 5 years and 4 months in prison for fraudulent trading and was disqualified from acting as a company director for 10 years. Saleem Rehman was sentenced to 16 months suspended for 2 years for theft.
Gov.uk, 6 January 2020
Pet food company makes £750k charitable donation following failure to meet recycling obligations
Pet food company, Kennelpak Ltd, has paid over £750,000 to two environmental charities as part of an enforcement undertaking offered to the Environmental Agency. The company was unaware that it had obligations to register with the Environment Agency and recycle and recover a proportion of its waste, and failed to comply with these obligations for the registration years 2001 – 2016.
Gov.uk, 6 January 2020
Health and Safety
Sir Robert McAlpine Ltd fined £260k following employee fall from height
Sir Robert McAlpine Ltd has been fined for safety breaches after a worker fell 4.8 metres through an unprotected opening whilst preparing to move a water tank, suffering numerous serious injuries as a result.
Sir Robert McAlpine Ltd pleaded guilty to breaching Section 3(1) of the Health and Safety at Work etc Act 1974, Regulation 3(1) of the Management of Health and Safety at Work Regulations 1999 and Regulation 13(1) of the Construction (Design and Management) Regulations 2015. The company was fined £260,000 and ordered to pay £38,299 in costs.
SHP, 7 January 2020
Castings company fined after employee's hand crushed in machine
William Lee Ltd, a company that casts parts for the car industry, has been fined after an employee's hand was crushed whilst they were attempting to clear a blockage in a moulding machine. The employee had two fingers amputated as a result of the incident and suffered a number of fractured bones.
An investigation by the HSE found that the company should have identified this risk and should have developed specific procedures and training for the task of clearing blockages. William Lee Ltd pleaded guilty to breaching Section 2(1) of the Health and Safety at Work etc Act 1974, and was fined £60,000 and ordered to pay costs of £6,000.
HSE, 6 January 2020
Roofing company fined after worker's fall
Roofing contractor AU Roofing and Building Ltd has been fined after a worker fell from a ladder whilst carrying buckets of materials and suffered serious back injuries. An investigation by the HSE found the contractor had not provided basic lifting aids which would have eliminated this risk.
AU Roofing and Building Services Ltd pleaded guilty to breaching Section 2(1) of the Health and Safety at Work etc Act 1974, and was fined £28,800.00 and ordered to pay costs of £4,213.70.
HSE, 6 January 2020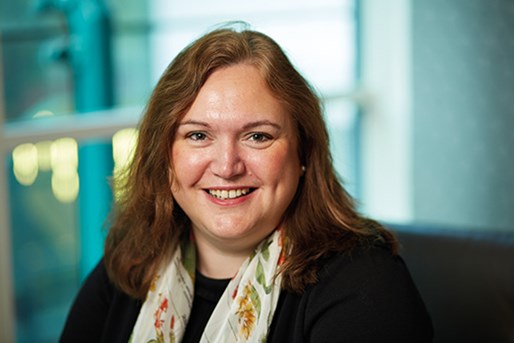 Nichola Peters
Partner, Head of Global Investigations/Inquiries
London
View profile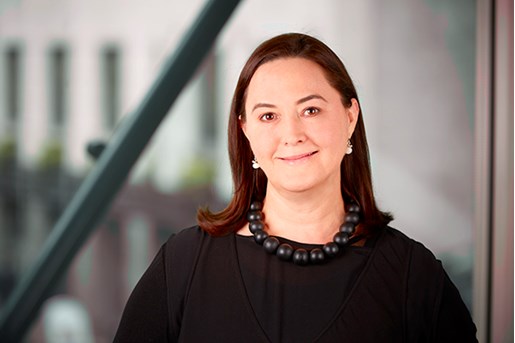 Michelle de Kluyver
Partner, Corporate Crime and Regulatory Investigations
London, UK
View profile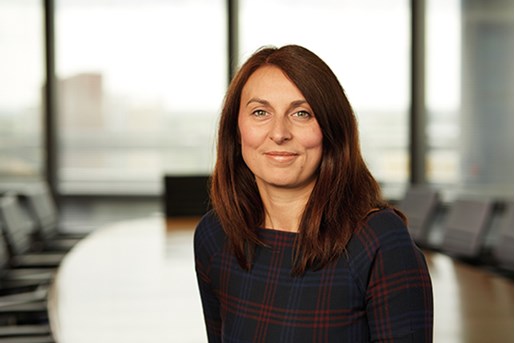 Erin Shoesmith
Partner, Health & Safety United Kingdom
View profile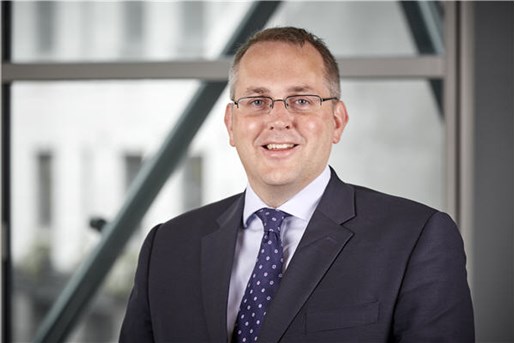 David Pygott
Partner, Global Investigations
London, UK
View profile