Competition and Market Authority (CMA) Consumer Law Investigation into the Leasehold Housing Market
---
The CMA has formally launched an investigation into the leasehold housing market and potential breaches of consumer protection law. It will examine whether people are being trapped with unfair terms and conditions on their purchase of residential leasehold property.
The CMA is corresponding with a range of market participants, including lenders, developers and freeholders to obtain further information about the terms being offered and the leasehold buying process. It is concerned about potential leasehold mis-selling and whether leasehold contract terms are onerous and unfair in relation to ground rent, permissions and other charges The CMA is encouraging responses to the investigation and has invited comments to be sent to specific email addresses depending on the concern, as set out in the link above. Initial comments are requested by 12 July 2019.
Leasehold reform
The CMA investigation follows close on the heels of:
the Government's recent announcement of plans to end "no fault evictions of residential tenants" upon which the Government is consulting and which Ministers are hailing as "the biggest change to the private rental sector in a generation". View the article
the Government's summary report on leasehold reform which highlights the problems with escalating ground rents, high service charges, unreasonable costs to extend leases (enfranchisement) and imbalanced dispute mechanisms and
the introduction of the Tenant Fees Act on 1 June 2019. View the article
The recent Government initiatives are in line with its aim to better protect home buyers from what can be "one of the most expensive and important purchases a person can make". Increasing concerns have been expressed that purchasers of leasehold properties are not fully aware of the obligations and risks imposed on them as owners of leasehold property ownership. George Lusty, Senior Director of Consumer Protection at the CMA highlighted: "it's essential they fully understand the contract they are signing, including whether they will have to pay more than they bargained for."
CMA investigation
The CMA investigation will focus on:
Potential mis-selling and mis-leading information: whether buyers are provided with all necessary information about the leasehold property, including the obligations imposed on them in the lease, the significance of the obligations and their statutory right to purchase the freehold
Potential unfair terms: including the burden of paying excessive consent fees to landlords and managing agents where homeowners want to carry out home improvements and increasing ground rents throughout the lease terms which can have an adverse impact on marketability and value.
If the CMA considers that a company is mis-selling or proposing unfair terms, the CMA may take enforcement action against the company.
We will keep you updated with any developments which may arise.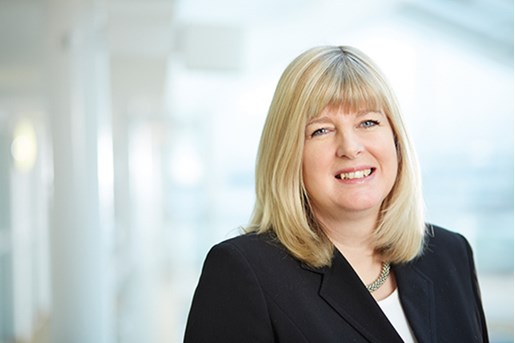 Julie Middlemass
Partner, Real Estate Disputes
Leeds, UK
View profile