Read on for the latest news and updates in bribery and corruption; money laundering; sanctions; fraud; cyber crime; FCA enforcement and health and safety.
---
Bribery and Corruption
CEO of Namibian state-owned fishing firm suspended in corruption scandal
Fishcor, Namibia's state-owned fishing firm, has suspended its CEO due to his alleged involvement in a corruption scheme with Iceland's biggest fishing company, Samherji. Mike Nghipunya, CEO of Fishcor, is reported to have conspired with government officials, two of whom have been arrested and charged, to receive kickbacks in exchange for granting fishing rights. The government officials include Namibia's former fisheries and justice ministers, along with four others who are all alleged to have solicited or accepted or agreed to accept 100m Namibian dollars (circa $7 million) to secure horse mackerel fishing quotas for Samherji. Mr Nghipunya has been suspended by Fishcor to allow preliminary investigations to take place.
Reuters Africa, 4 December 2019
Money Laundering
Multi-million pound money laundering investigation leads to the arrest of nine suspects
The National Crime Agency ("NCA") has arrested nine individuals for their alleged involvement with an organised crime group smuggling money in suitcases out of the UK and into Dubai. It is estimated that the group smuggled millions through UK airports last year. The arrests were made during the morning of 27 November at locations in West Yorkshire and Humberside. There have now been 24 arrests in connection with this NCA investigation and up to £2.3 million has thus far been recovered. The NCA operations manager, Jon Hughes, praised the UK Border Force and emphasised that there are "a series of lines of enquiry to pursue" and that the NCA continue to work effectively with the police in Dubai in the fight against economic crime. The National Economic Crime Centre has also been involved with co-ordinating the different international parties.
National Crime Agency, 27 November 2019
Switzerland announces overhaul of its anti-money laundering and terrorist finance reporting system
Swiss federal police have announced plans to replace their 21-year-old reporting system for anti-money laundering and terrorist financing with a programme from the United Nations Office on Drugs and Crime. The programme, "goAML", is already used by the Financial Intelligence Units ('FIUs') of 49 UN member states including the Netherlands and Germany. The model marks a departure from the current Swiss system, which relies on manual entry. Switzerland is the world's largest repository for offshore wealth and has been involved in high profile corruption investigations including probes into Petrobras and 1MDB.
Fraud
Convicted fraudsters ordered to pay substantial compensation to victims
Stephen Wilson and Robert Ross were convicted, along with four others, of conspiracy to commit fraud by false representation in August 2018 and are each serving four year and six month custodial sentences. The fraud involved customers being offered false guarantees of reimbursement to sell and install solar panels and deceitful sales techniques.
On 27 November, Mr Wilson and Mr Ross were ordered to pay £220,000 and £193,206.10 respectively as confiscation amounts. The funds will be applied to compensate the victims of the scam. The confiscation payments must be made within three months or the two men will face a default two year prison sentence. Two of the other individuals involved in the scam, Kenneth Reid and Niall Hastie, are due to appear at a confiscation hearing in January 2020.
Executive acquitted in $2 billion Mozambique fraud case
A Privinvest Group executive, Jean Boustani, has been cleared of conspiracy charges by a New York federal jury over an alleged fraud scheme involving $2 billion in bribes to bankers and Mozambican officials to win several maritime projects for Privinvest. UAE-based Mr Boustani was charged with three conspiracy counts and spent 11 months in prison prior to his acquittal. It was argued by prosecutors that Mr Boustani defrauded U.S. investors by facilitating bribes for Mozambican loans that were ultimately sold in New York and Los Angeles. Mr Boustani was the only one of eight people charged to go to trial after three London-based bankers pleaded guilty and the rest remain outside of U.S. custody.
Cyber Crime
IM-RAT spyware taken down following international law enforcement operation
Europol has announced that, following the efforts of law enforcement agencies in Europe, Colombia and Australia, led by the Australian Federal Police and coordinated by Europol and Eurojust, Imminent Monitor Remote Access Trojan ("IM-RAT") spyware is no longer available and can no longer be used. The IM-RAT spyware, which was in use in 124 countries and had been sold to over 14,500 buyers, was a hacking tool which allowed cybercriminals full remote control of victims' computers. Hackers could then deactivate anti-virus protections, steal passwords or even switch on victims' webcams. The software could be purchased for just $25 and was relatively simple to use. Europol has specified simple steps that businesses should follow to avoid falling victim to similar malware including updating anti-virus software, installing an effective firewall, not opening suspicious email attachments or URLs and creating strong passwords.
Sanctions
Six countries, including Belgium, Denmark, Finland, the Netherlands, Norway and Sweden, have joined the INSTEX special purpose vehicle for Iran-related transactions. INSTEX was established in January 2019 by France, Germany and the UK as a mechanism to facilitate humanitarian transactions with Iran without reliance on normal banking channels. Many international banks restrict their accounts from being used for Iran-related payments due to US sanctions concerns. INSTEX effectively operates as a clearing house that allows Iran to export oil in exchange for food, pharmaceuticals and medical products without the need for cross-border financial payments.
FCO, 30 November 2019
US House of Representatives approves new sanctions on Chinese officials
The House of Representatives has voted in favour of new legislation that would impose sanctions on Chinese officials responsible for human rights abuses in the northwest Xinjiang Uyghur region. If approved by the Senate, the Uyghur Human Rights Policy Act of 2019 would lead to sanctions being imposed on senior officials involved in the alleged mass detention of over 1 million Turkic Muslims in the region. The Act also includes export controls and national security reports on the sale or provision of US goods or services to the Chinese state or entities acting on its behalf that may be used to facilitate the internment, forced labour or surveillance of Turkic Muslims.
Meanwhile, China's Foreign Ministry has announced a ban on US military ships and aircraft visiting Hong Kong and imposed sanctions on several US NGOs alleged to have encouraged anti-government protests.
FCA Enforcement
Confiscation order of £291,070.36 made in Southwark Crown Court
The FCA has announced that it has secured a confiscation order against Mark Barry Starling in Southwark Crown Court. Mr Starling was handed a five year sentence in November 2018 for his role in defrauding investors of just under £3 million through the operation of unauthorised investment schemes between 2008 and 2017. Whilst Mr Starling had made over £3 million through the fraudulent scheme, it was found that £2,719,911.82 had already been dissipated. The Court allocated the remaining £291,070.36 towards the compensation of 14 victims of Mr Starling's crimes (who in total had lost around £1.8 million). The confiscation order must be complied with or Mr Starling will be liable to spend a further two and a half years in prison.
Health and Safety
Plastic Manufacturer fined £150,000 after employee suffers serious injuries
The incident occurred on 12 September 2017 at Sirap UK Ltd when an employee was operating a fork lift truck near to a row of Flexible Intermediate Bulk Containers (FIBCs). The employee reversed the forklift and caught one of the lower FIBCs causing a tear in the container. As the employee tried to repair it the top FIBC fell and struck him. He received multiple pelvis and leg fractures.
The HSE investigation found that the FIBCs were stacked in an unsafe manner at a height of 2.2 metres. It also considered the arrangements at the site in terms of storage, reuse and repair of FIBCs.
Sirap UK Limited pleaded guilty to breaching section 2(1) of the Health and Safety at Work etc. Act 1974 and regulation 10(4) of the Work at Height Regulations 2005 and was fined £150,000 plus costs of £1061.47.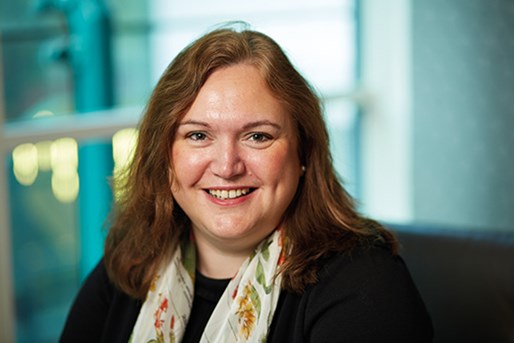 Nichola Peters
Partner, Head of Global Investigations/Inquiries
London
View profile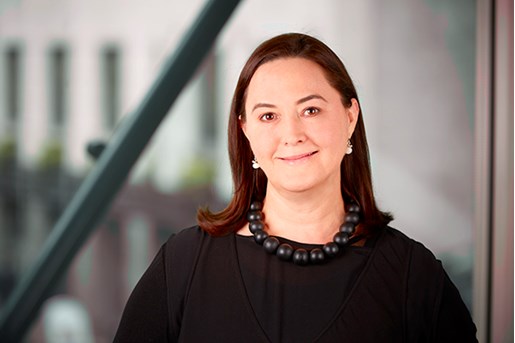 Michelle de Kluyver
Partner, Global Investigations
London, UK
View profile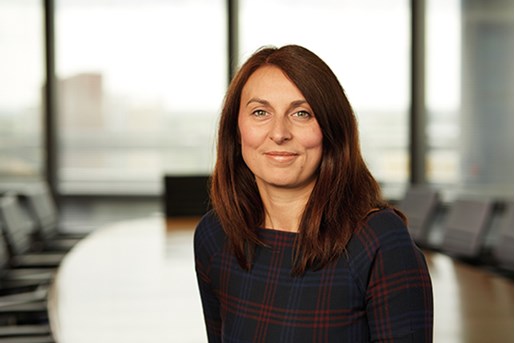 Erin Shoesmith
Partner, Health & Safety United Kingdom
View profile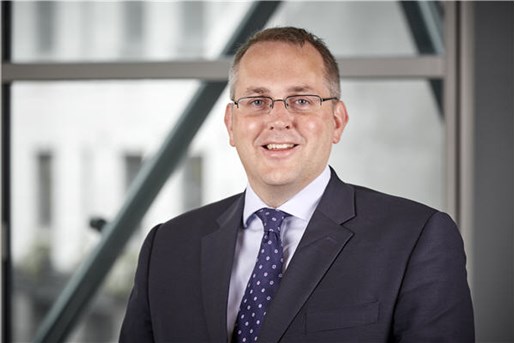 David Pygott
Partner, Global Investigations
London, UK
View profile