Read on for the latest news and updates in bribery and corruption; money laundering; fraud; sanctions; FCA enforcement; environmental and health and safety.
---
Bribery and Corruption
On 26 September 2019 a majority of the justices in the Brazilian Supreme Court ruled that defendants in corruption cases who are mentioned in plea deals by witnesses also accused of corruption should have the right to defend themselves last.
The ruling originates from a Supreme Court decision last August where the corruption sentence of former Petrobras CEO Aldemir Bendine was overturned as a result of a similar request by his defence lawyers. Prosecutors from Operation Car Wash, the country's largest corruption probe, have commented that if the ruling is applied, around 32 sentences involving 143 of the 162 people sentence in the case could be overturned.
Reuters, 27 September 2019
The U.S. Securities and Exchange Commission ('SEC') has announced that a Canadian clean technology company and its former CEO are to pay $4.1m in settlement of charges brought under the U.S. Foreign Corrupt Practices Act ('FCPA'). The SEC alleged that the company had engaged in the bribery of a Chinese government official by transferring shares in the company's Chinese joint venture to a Chinese private equity fund in which the government official held a financial interest. Without admitting or denying the SEC's findings, the respondents consented to a cease-and-desist order.
SEC, 27 September 2019
Money Laundering
The Crown Prosecution Service ('CPS') has announced that three people who shared £1m in a 'rare earth' metal scam have been jailed. Through their company 'The Commodities Link', Ike Obiamiwe, Daniel Jordan, and Tarun Jain offered customers the chance to invest in valuable metals known as 'rare earths', which in reality proved to be "almost worthless". Despite denials, the CPS was able to prove each man's role in the fraud.
CPS, 30 September 2019
Milkman Daniel Brown, 45, has pleaded guilty to possessing criminal property after being intercepted by officials from HMRC while transporting two bags of cash in a secret compartment of a car. Mr. Brown told the officials that he was not aware of the contents of the bags and had accepted the cash-in-hand delivery job due to his own financial difficulties. Forensic evidence confirmed that Mr. Brown's fingerprints were not found on the carrier bag or rucksack which contained the money. He was given a 16-month suspended prison sentence, and sentenced to 15 days of rehabilitation activity and 120 hours of community work at the sentencing hearing at Manchester Crown Court.
CPS, 26 September 2019
Fraud
The US Department of Justice has announced that Avanir Pharmaceuticals has agreed to pay more than $108 million in civil and criminal penalties following an investigation. Avanir was accused of running a kickback scheme whereby physicians were induced to prescribe its drug Nuedexta by giving gifts such as money and food.
The Department of Justice drew attention to the fact that the target population of Avanir's alleged fraud was elderly patients, seeking treatment for dementia. Assistant Attorney Jody Hunt commented that: "it is particularly concerning when a pharmaceutical company uses kickbacks to drive up sales in connection with a vulnerable population".
United States Department of Justice, 26 September 2019
Sanctions
H.B. Fuller, a US manufacturer of adhesives based in Minnesota has published its quarterly regulatory report this week disclosing that the resale of its hygiene products into Iran may have violated economic sanctions administered by the U.S. Department of the Treasury's Office of Foreign Assets. They estimate that penalties could be up to $10,000.
Europeansanctions.com, 1 October 2019
The EU has added seven more Venezuelan officials close to President Nicolas Maduro to its Venezuela Sanctions Regime, taking the number of Venezuelans under EU "restrictive measures" to 25. The seven individuals are thought to be involved in the death of Rafael Acosta, a Venezuelan military officer who was allegedly tortured to death after reportedly conspiring to overthrow President Maduro. It came a day after the Trump administration banned senior Venezuelan officials and their families from entering the US.
Al Jazeera, 26 September 2019
FCA Enforcement
Between July 2008 and September 2017, Prudential's non-advised annuity arm sold annuities to existing pension holders, without making appropriate disclosures. Prudential failed to inform its customers that they might have been able to obtain a better deal on the open market, in breach of its obligation to ensure fair treatment of customers.
Prudential voluntarily agreed to conduct a past business review to identify individuals who might be entitled to redress as a result of the firm's actions. As of 19 September 2019, Prudential has offered circa £110 million by way of compensation to 17,240 customers.
As a result of Prudential accepting the FCA's findings, it qualified for a 30% discount. Without this discount, the FCA would have imposed a fine of circa £34 million.
FCA, 30 September 2019
Environmental
Biffa has been found guilty of exporting contaminated household waste comprising soiled nappies, food packaging, items of clothing, bags of faeces, wood, tin cans, plastic bottles and electric cables to China, despite the fact that it is unlawful to export unsorted household recycling waste from the UK to China. The Environmental Agency prevented 25-tonne containers being sent to China as a result of their investigations. The original trial took place in June, but four additional charges were heard on 27 September 2019 in connection with the illegal exportation, by Biffa, of 42 containers of waste to India and Indonesia between November 2018 and February 2019.
The court fined Biffa £350,000 along with £240,000 for costs and £9,912 under the Proceeds of Crime Act 2002 in connection with these offences.
Environment Agency, 27 September 2019
On 24 September 2019, Northern Compliance Ltd and its director, Vincent Francis Eckerman were ordered to pay a combined sum of £54,365 for their failure to finance the cost of Waste and Electrical and Electronic Equipment (WEEE) collection, treatment, recovery or disposal of household WEEE items, as per their 2017 obligations. It was also discovered that Northern Compliance Ltd had failed to pay the WEEE Compliance Fee Fund a substantial amount of money (approximately £1,108,862) between 31 December 2016 and 1 April 2018, which was also a breach of their obligations under the WEEE Regulations for 2017.
Environment Agency, 27 September 2019
Health and Safety
The Mersey Docks and Maritime Company Limited has been fined £300,000 following an incident in May 2015 when an agency worker was struck by a load which was being moved by a forklift truck. Three workers were loading bundles of rebar onto a trailer with each bundle weighing 1924 kg. The bundles were being manoeuvred by a forklift truck when one fell onto the worker. He suffered multiple fractures, lacerations, scarring and abrasions and has undergone four operations which resulted in the amputation of two toes.
The HSE found that no suitable risk assessments for the task were in place and the fork lift truck lifting operation being undertaken was not properly planned, supervised or carried out in a safe manner.
The Mersey Docks and Maritime Company Limited pleaded guilty to breaching Section 3(1) of the Health and Safety at Work etc. Act 1974 and was fined £300,000 plus costs of £7593.55.
SHP, 27 September 2019
An agricultural company has been fined following an incident in which an employee was seriously injured when working on a bio-chopper machine. The incident happened on 6 October 2017 when the employee sustained fractures to her left lower arm due to being pulled into the machine.
The HSE investigation found that a system of work had been devised where sheets of material were being fed into the machine which was not adequately guarded. There was no safe system of work and the worker had not received suitable training. E C Drummond (Agriculture) Limited pleaded guilty to breaching Section 2(1) of the Health and Safety at Work etc. Act 1974 and was fined £226,000 plus costs of £11,564.10.
HSE, 23 September 2019
The incident happened when an employee fell two meters from a ladder while inspecting a leak at the company's site in Workington. He suffered a serious elbow injury in the fall.
The HSE investigation found that the company had failed to ensure that the work was properly planned and managed or that the equipment provided for the task was regularly inspected. Vertellus Specialities UK Limited was fined £120,000 plus costs of £5,155.80.
SHP, 1 October 2019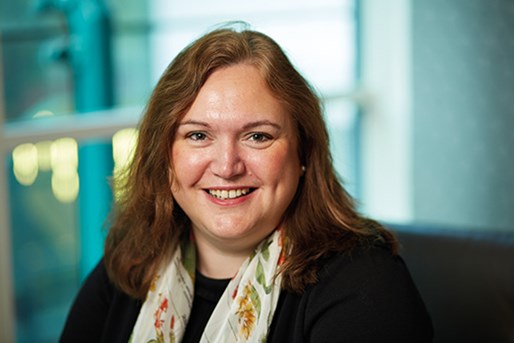 Nichola Peters
Partner, Head of Global Investigations/Inquiries
London
View profile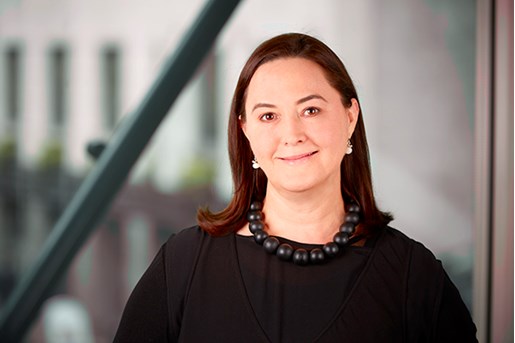 Michelle de Kluyver
Partner, Global Investigations
London, UK
View profile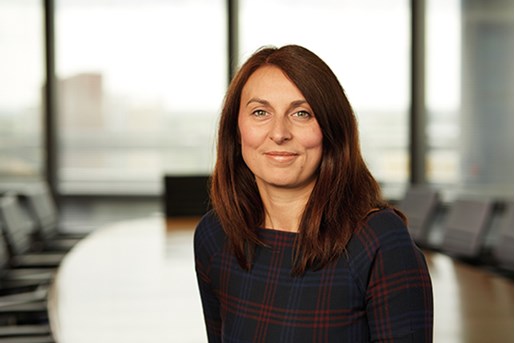 Erin Shoesmith
Partner, Health & Safety United Kingdom
View profile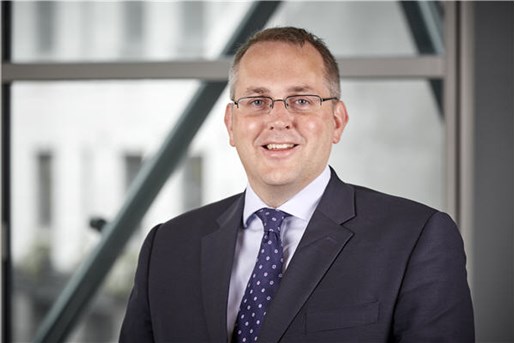 David Pygott
Partner, Global Investigations
London, UK
View profile