Read on for the latest news and updates in bribery and corruption; money laundering; fraud; cyber crime; sanctions; environmental and health and safety.
---
Bribery and Corruption
Deutsche Bank AG is the first financial institution to agree to settle claims with investors by paying US$15m following allegations that a number of institutions conspired to rig bond prices.
Deutsche Bank, along with 15 other leading financial institutions, were accused by investors of exploiting their market dominance to overcharge Fannie Mae and Freddie Mac bonds for a period between 2009 and 2016 in order to obtain more profit. On 3 September 2019, U.S District Judge Jed Rakoff ruled that investors could sue Deutsche Bank and four other banks due to "direct evidence of a conspiracy to fix prices" taken from chat room transcripts involving traders. Rakoff dismissed claims against the other 11 defendants. Deutsche Bank did not admit any wrongdoing but as part of the settlement, it is required to improve its competition compliance procedures and to cooperate with the investors, by sharing information surrounding accusations of other banks' price-fixing. Court approval is still required for the settlement.
Reuters, 12 September 2019
StarKist Co. (Starkist) was sentenced to pay the statutory maximum criminal fine of US$100m and a 13 month term of probation for participating in a conspiracy to fix prices for canned tuna sold in the US from as early as November 2011 to at least December 2013.
StarKist's request for a fine reduction was rejected after U.S. District Judge Edward M. Chen found that the company had not proven that its financial circumstances warranted a lower fine. An ongoing federal competition investigation into the packaged seafood industry, being conducted by the Antitrust Division's San Francisco Office and the FBI's Field Office, has already resulted in a total of six charges. StarKist have agreed to cooperate in this ongoing investigation.
US Department of Justice, 11 September 2019
Former Peruvian President Alejandro Toledo's request for bail has been denied while fighting an extradition request from Peru on corruption charges. Despite agreeing to post $1m bond including cash and property belonging to friends and family, U.S. Magistrate Thomas Hixson rejected the request as his risk of absconding was too high and the security offered was inadequate. Toledo is wanted by Peruvian authorities on charges that he accepted $20m in bribes from Brazilian construction firm, Odebrecht S/A. He was arrested by US marshals on July 16, carrying $40,000 in his suitcase.
As part of a plea bargain in 2016, Odebrecht admitted to setting up a vast bribery network across Latin America and Africa that doled out hundreds of millions of dollars in bribes to politicians.
Bloomberg, 12 September 2019
Money Laundering
Swedbank has agreed to meet the request from the Swedish Economic Crime authority to allow its lawyer Erling Grimstad, employed to investigate its compliance with anti-money laundering regulations, to be interviewed, in connection with the investigation into alleged money laundering at the bank's Estonian branch. Swedbank had previously refused to cooperate but now acknowledges that its anti-money laundering processes are still insufficient both in Sweden and Estonia. The bank has appointed a chief compliance officer and intends to provide more information on its work to combat money laundering in October.
Reuters, 17 September 2019
Fraud
Former precious metals trader, Christopher Jordan, and two current precious metals traders, Gregg Smith and Michael Nowak, have been charged in an indictment for allegedly participating in a racketeering conspiracy, in connection with market manipulation for precious metals futures contracts. It is alleged that the defendants engaged in racketeering, wire fraud affecting a financial institution, bank fraud, commodities fraud, price manipulation and spoofing when working on the precious metals desk of a U.S. bank in New York. The indictment alleges that the defendants created deceptive orders which they intended to cancel before execution to create liquidity and disseminate false and misleading information about the genuine level of supply and demand for precious metals futures contracts into the markets. It is alleged that this resulted in market participants trading these future contracts at quantities, prices and times which they would not have done, had it not been for the false and misleading information.
US Department of Justice, 16 September 2019
Chinese engineering and construction company, China Energy Engineering Group Hunan Electric Power Design Institute Co., Ltd. (CEEC-HEPDI) has been debarred for 20 months by The World Bank in connection with fraud involving a project in Zambia. As part of the settlement agreement, CEEC-HEPDI have acknowledged sanctionable practices such as submitting fraudulent documents in order to meet bidding document requirements for a project designed to improve electricity transmission, which the company went on to win.
The debarment means that CEEC-HEPDI are now unable to participate in projects financed by the World Bank. The period of debarment can be reduced if certain conditions are met, including the development of an integrity compliance program and CEEC-HEPDI continuing to co-operate with the World Bank Group Integrity Vice Presidency.
World Bank, 11 September 2019
Volkswagen have agreed to pay up to 87.3m AUD to settle lawsuits brought on behalf of Australian customers following allegations in 2015 that Volkswagen used illegal engine control software to deceive buyers about levels of toxic emissions. This amounts to approximately 1,400 AUD for each customer who bought an affected Volkswagen, Audi or Skoda EA189 diesel vehicle and opted in to the lawsuit. As part of this settlement, the claimants' legal costs will also be paid. In the US, Volkswagen have already agreed to pay over $25bn in claims connected to the illegal software.
Reuters, 16 September 2019
Cyber Crime
281 people have been arrested in 10 countries under suspicion of performing large-scale money-transfer scams, involving tricking victims into wiring money to bank accounts controlled by the fraudsters.
Almost US$3.7m has already been seized during raids co-ordinated by the FBI and it is predicted that another $118m could be uncovered. It is estimated that scams of this type have led to losses of over $26bn globally since 2016. The FBI has urged anyone handling money transfer requests over email to verify the identity of the sender and confirm the request is genuine before sending any money.
BBC, 12 September 2019
Sanctions
The UN Security Council has extended the modified sanctions regime against the Central African Republic (CAR) until 31 January 2020. Unanimously, the Council has reviewed and adjusted the arms embargo measures which had extended previous travel bans, asset freezes and weapons sanctions. Now, the supplying Member State is primarily responsible and must notify the Council at least 20 days prior to the delivery of the "supplies of non-lethal military equipment intended solely for humanitarian or protective use", "protective clothing" and "supplies of small arms" into CAR.
UN, 12 September 2019
The U.S. Department of the Treasury's Office of Foreign Assets Control (OFAC) has announced sanctions targeting three North Korean state-sponsored cyber groups allegedly responsible for malicious cyber activity. The three entities commonly known as Lazarus Group, Bluenoroff and Andariel have been added to OFAC's Specially Designated National List. Lazarus Group was involved in a ransomware attack in 2017 which had a global impact and led to costs of over $112m. Bluenoroff has been found to engage in heists of foreign financial institutions and Andariel has been found to target South Korea's government and infrastructure in order to collect information for North Korea. The sanctions targeted against these three companies are part of a wider effort to enforce US and UN Sanctions against North Korea.
US Department of the Treasury, 13 September 2019
Environmental
Michael Cheadle has been fined £1,130 and ordered to pay £747 in costs by the Environmental Agency (EA) after pleading guilty to illegally disposing of waste herbicides and pesticides from his plant nursery business in Somerset near the London Cross tributary in Taunton. Mr Cheadle had already paid the EA more than £25,000 for investigatory costs. The investigation revealed that the pollution had 'significantly impacted' approximately two miles of water and at least 270 fish had died.
GOV.uk, 16 September 2019
The Environment Agency has fined Anglian Water £146,000 and ordered them to pay costs of £10,676 after it found negligence and a lack of maintenance at Yardley Hastings sewage plant had caused pollution of at least a kilometre and a half of Grendon Brook in August 2016. The pollution, at levels sufficient enough to be extremely toxic to fish, invertebrates and other aquatic life, was a result of several failures at the pumping station including pumps transferring raw sewage becoming blocked which caused a backup of sewage to discharge into the nearby brook.
Anglian Water's penalty was mitigated due to the fact that they had self-reported the pollution, had cooperated with the investigation and there was no evidence of aquatic life being killed as a result of the pollution.
GOV.uk, 13 September 2019
Health and Safety
P.D.R Construction Limited and Metcalfe Roofing & Building Services Limited have been fined after a worker, who was installing a roof on a KFC drive through, sustained multiple back fractures when he stepped backwards onto a fragile mesh roof and fell three meters. The HSE investigation found that the roofing contractor, Metcalfe Roofing & Building Services, failed to prevent access to the fragile roof and failed to plan and carry out the work in a safe manner. Principal contractor P.D.R Construction also failed to plan, manage or monitor an aspect of the construction phase without risk to safety.
P.D.R. Construction Limited pleaded guilty to breaching Regulation 13(1) of the Construction (Design and Management) Regulations 2015 and was fined £225,000 plus costs of £8000. Metcalfe Roofing & Building Services Limited pleaded guilty to breaching Regulation 4(1) of the Work at Height Regulations 2005 and was fined £2000.
SHP, 18 September 2019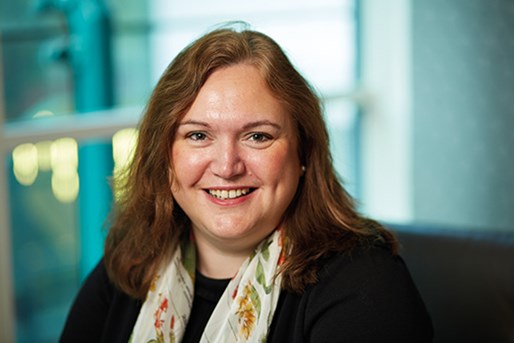 Nichola Peters
Partner, Head of Global Investigations/Inquiries
London
View profile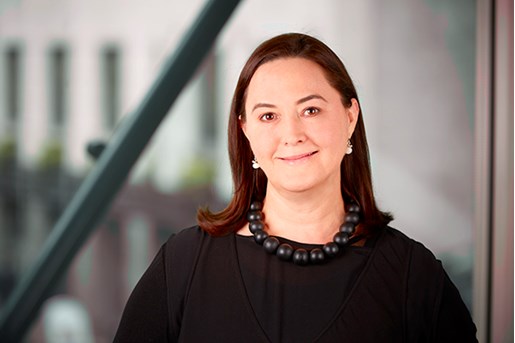 Michelle de Kluyver
Partner, Global Investigations
London, UK
View profile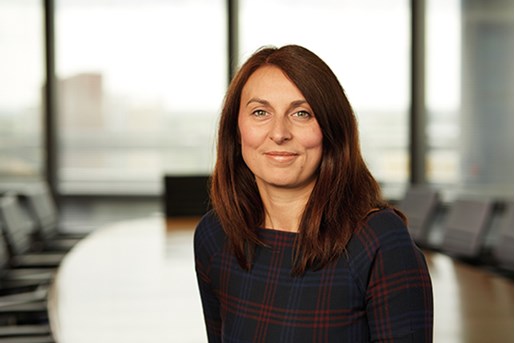 Erin Shoesmith
Partner, Health & Safety United Kingdom
View profile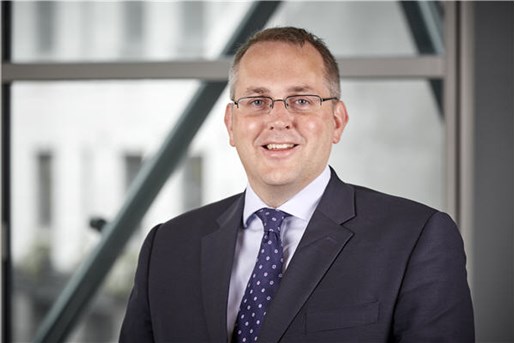 David Pygott
Partner, Global Investigations
London, UK
View profile