Included in this issue of our Corporate Crime & Investigations Update: Former CEO of telecoms operator acquitted of bribery; EU agrees to sanction more Russian individuals over Ukraine stand-off; UBS AG ordered to pay €4.5 billion in French tax evasion case and more...
---
Bribery and Corruption
Former senior officials of Cognizant charged by U.S. authorities for bribery as company pays $25m to settle civil charges
Former president of Cognizant Technology Solutions Corporation, Gordon Coburn, and former chief legal officer, Steven Schwartz, are facing criminal charges in the U.S. concerning allegations that $2 million was paid to a government official in India to obtain construction permits in 2014.
The U.S. Department of Justice and U.S. Attorney's Office have declined to prosecute Cognizant after considering a number of factors, including the company's self-disclosure, co-operation and remediation steps taken. The company has separately agreed to pay $25 million to settle civil charges brought by the U.S. Securities and Exchange Commission.
DoJ, 15 February 2019
Former CEO of telecoms operator acquitted of bribery
Lars Nyberg, the former chief executive of the telecoms operator Telia Company and two other former Telia executives have been acquitted by a Swedish court of charges of bribery in relation to the company's establishment in Uzbekistan.
The charges related to payments of over $331 million that Telia and its Uzbek subsidiary Coscom made to a company connected to the former president's daughter Gulnara Karimova, who had influence over the government body that regulated the telecom industry. However, although the Stockholm district court found that sums had been paid to Karimova, prosecutors had not proven that she was a public official with direct control over licencing – a requirement under Swedish bribery law.
Telia has previously agreed to pay a penalty of more than $965 million in a coordinated resolution with the U.S. authorities and the Kingdom of the Netherlands to resolve charges against the corporate.
Reuters, 15 February 2019
Money Laundering
Danske Bank withdraws from Russia and the Baltics after money laundering scandal
Danske Bank has announced that it will pull out of Russia, Latvia, Lithuania and Estonia after Estonia's financial regulator ordered it to close its local branch in Estonia and repay customers' deposits within 8 months. The bank is currently under investigation in Denmark, Estonia, the UK and the U.S. relating to €200 billion of suspicious payments made through the Estonian branch of the bank between 2007 and 2015.
The European Banking Authority is also investigating Danish and Estonian regulators over possible breaches of EU law in relation to alleged money-laundering at Danske Bank.
Reuters, 19 February 2019
Swedbank linked to Danske Bank money laundering allegations
Swedbank has been linked to the suspicious transactions that allegedly took place through the Estonian branch of Danske Bank between 2007 and 2015. A Swedish television program has claimed it has uncovered documents suggesting at least $4.3 billion was transferred between Swedbank and Danske Bank accounts in the Baltics during the relevant period. Estonia's financial regulator has confirmed that it is checking the claims as part of its investigation.
Reuters, 20 February 2019
Fraud
German prosecutors launch investigation into FT journalist after revealing alleged fraud at FinTech company
German prosecutors have launched an investigation into market manipulation relating to a Financial Times journalist, after the journalist's reporting of alleged fraud and a police investigation at FinTech company Wirecard led to widespread short selling of the company's shares. The German financial regulator Bafin has recently imposed a ban on short selling Wirecard's shares, stating that the plunging share price was causing uncertainty in the market.
Wirecard's chief executive said that an internal investigation into the alleged fraud found no wrongdoing. An external investigation is ongoing and the firm will announce the results in due course.
CityAM, 18 February 2019
Sanctions
EU agrees to sanction more Russian individuals over Ukraine stand-off
EU foreign ministers have agreed in principle to expand the number of Russian individuals subject to sanctions as a result of Russia's conflict and annexation of Crimea in 2014. The action comes after Russia fired on and captured three Ukrainian vessels in Crimea, arresting 24 Ukrainian sailors in November 2018.
There are currently 164 individuals subject to asset freezes and travel bans as a result of the Ukrainian conflict. The names of the additional individuals will be confirmed once the sanctions have been imposed and published in the EU's Official Journal.
Bloomberg, 18 February 2019
EU extends sanctions against Zimbabwe
The EU has extended its sanctions against Zimbabwe for another year until 20 February 2020, in light of the current political situation in the country.
The sanctions, amongst other things, prohibit the sale of arms and related military materials, and the giving of technical or financial assistance related to military activities, or services related to the provision, manufacture and use of arms in Zimbabwe. The sanctions also impose a travel ban and asset freeze on individuals whose "activities seriously undermine democracy, respect for human rights and the rule of law in Zimbabwe". This most recent EU decision removes two individuals from the list and updates the grounds for Grace Mugabe's designation as a sanctioned individual.
Europa.eu, 19 February 2019
U.S. Treasury sanctions 5 Venezuelan officials
The U.S. Department of the Treasury's Office of Foreign Assets Control (OFAC) has imposed sanctions on five high profile individuals associated with President Nicholas Maduro's regime in Venezuela.
The individuals include the current president of the Venezuelan state-owned oil company PdVSA, an entity also on U.S. sanctions lists, and various members of the National Intelligence Service, National Guard and Military Counter-Intelligence. The sanctions mean that all property and interests of these individuals in the U.S. are blocked and must be reported to OFAC.
OFAC Secretary Steven Mnuchin stated "Treasury continues to target officials who have helped the illegitimate Maduro regime repress the Venezuelan people".
Treasury, 15 February 2019
Corporate Tax Evasion
UBS AG ordered to pay €4.5 billion in French tax evasion case
A French court has ordered Swiss bank UBS AG to pay €4.5 billion in penalties after it was found guilty of illegally soliciting French clients, helping them to evade French taxes and laundering the proceeds between 2004 and 2012.
The penalties are the largest ever sought in France, consisting of a €3.7 billion fine, and €800 million in damages payable to the French state. UBS's French subsidiary was also ordered to pay €15 million, and five former UBS executives were handed suspended prison sentences and fines ranging from €50,000 to €300,000.
UBS denies any wrongdoing and intends to appeal the ruling.
Reuters, 20 February 2019
Environmental
Director fined for failure to provide documents
Craig Hands, a director of Warwickshire Wood Chip Ltd, was fined £1,500 and ordered to pay £2,170 costs and a victim surcharge for failing to provide information in an Environment Agency investigation into illegal waste activities. He persistently ignored requests for documents from the investigating officer, despite being legally required to do so, which led to a delay in the investigation.
Gov.uk, 14 February 2019
Health and Safety
Construction firms fined after fall from height fatality
Construction firms Oliver Connell and Son Ltd and Rydon Construction Ltd have been fined after a worker died falling 14m from a temporary platform on a construction site that collapsed underneath him in 2015. Oliver Connell and Son Ltd failed to ensure that work at height was properly planned and supervised and Rydon Construction Ltd failed to plan, manage and monitor the work involving the temporary platform and carry out suitable checks on the platform.
Oliver Connell and Son Ltd and Rydon Construction Ltd were fined £360,000 plus £4,834.08 costs, and £500,000 plus £40,740.88 costs respectively.
SHP, 20 February 2019
Company fined following forklift truck incident
Poultry processing company Moy Park has been fined £866,650 plus costs of £11,651.61 after pleading guilty to breaching health and safety regulations when a yardman was hit by a reversing forklift truck at an industrial estate in Ashbourne, Derbyshire in 2017.
The HSE investigation found there was an inadequate system in the yard of segregating people and vehicles, which had led to the man sustaining serious injuries and having his leg amputated.
SHP, 18 February 2019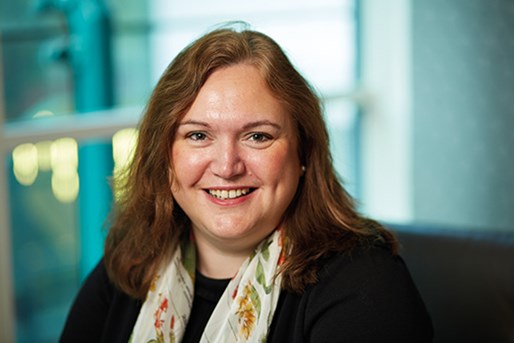 Nichola Peters
Partner, Head of Global Investigations/Inquiries
London
View profile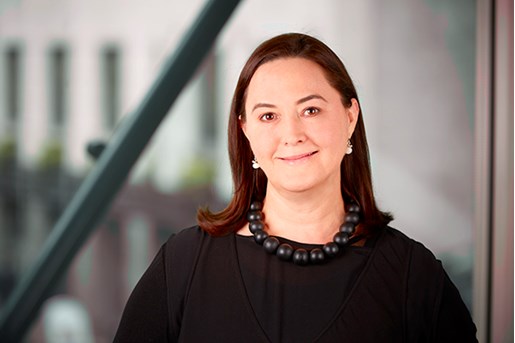 Michelle de Kluyver
Partner, Global Investigations
London, UK
View profile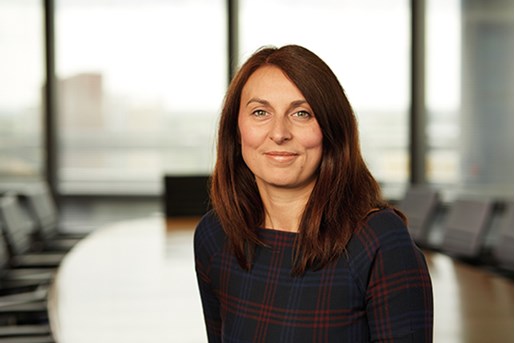 Erin Shoesmith
Partner, Health & Safety United Kingdom
View profile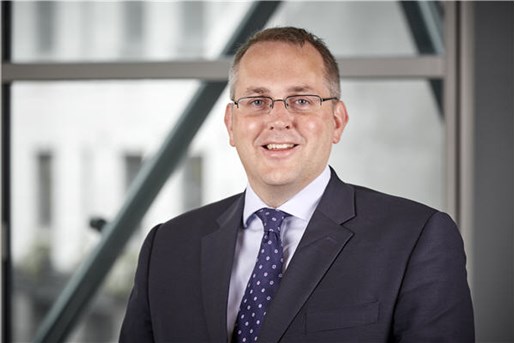 David Pygott
Partner, Global Investigations
London, UK
View profile