Read on for the latest news and updates in bribery and corruption; money laundering; fraud; sanctions; FCA Enforcement; environmental and health and safety.
---
Bribery and Corruption
Former manager of Securency PTY Ltd ordered to pay confiscation order by SFO for currency fraud
Peter Chapman, who previously worked as a manager at polymer banknote manufacturer Securency PTY Ltd, was ordered to pay a £441,944.38 confiscation order by the SFO on 5 September 2019.
Mr Chapman was convicted on 11 May 2016 of four counts of paying bribes to a senior officer of the Nigerian mint. If the fine is not paid within three months, Mr Chapman faces returning to prison for a default sentence of four years. The SFO investigation included the successful extradition of Mr Chapman from Brazil in 2015, complex and extensive enquiries in a number of jurisdictions, and co-operation with the Australian Federal Police and the Economic Financial Crime Command in Nigeria.
Former South Korean President and Samsung heir face bribery retrials
The Supreme Court of South Korea has set aside part of the judgement against former President Park Geun-hye and Samsung heir Lee Jae-yong, and ordered a retrial with the alleged offences forming part of the same scandal.
In 2017, Lee was jailed for five years, only for the court to suspend his sentence the following year. In 2018, Park had been given 25 years imprisonment after she was convicted of abuse of power and bribery – a sentence that she is still serving. It is alleged that three horses worth £2.3m gifted by Samsung to Park's friend's daughter should also have been considered to be bribes.
Money Laundering
NCA announces confiscation order for ex-Goldman Sachs banker following money laundering investigation
Former Goldman Sachs investment banker, Ellias Nimoh Preko, was ordered on 2 September 2019 to pay back £7,324,268.41 within three months or serve a ten-year default prison sentence. In December 2013 Preko was found guilty of laundering millions of dollars for James Ibori, the former Governor of Delta State, Nigeria.
Head of Financial Investigations for the National Crime Agency, Kim Kitney, stated: "Professional enablers such as Ellias Preko, who use their legitimate position within the finance industry to conceal the illicit funds of criminals and corrupt elites, are the lynch pin of the billions of dollars laundered through the UK each year … Pursuing, prosecuting and making them pay is a priority for the NCA and we will continue to target these corrupt individuals to drive illicit finance out of the UK." Confiscation proceedings against Ibori are ongoing.
Fraud
US prosecutors charge Chinese professor in connection with alleged fraud to benefit Chinese conglomerate
Bo Mao, a visiting professor at Texas University, is facing criminal proceedings in the Brooklyn Federal Court after pleading not guilty to conspiring to commit wire fraud.
Mr Mao is accused of trying to steal technology by virtue of entering into an agreement with an unnamed California tech company to obtain its circuit board, whilst claiming it was for academic research. Further, the complaint asserts that he was part of a wider scheme, orchestrated by a Chinese conglomerate, trying to steal the technology. Though the conglomerate remains unidentified, a court document indicates it is related to Huawei, the Chinese telecommunications equipment maker.
Former financial director jailed for defrauding firm by using company cards to fund personal holidays
Henry Sathiya-Balan, a former employee of a firm of architects based in Southwark, was found guilty of two counts of fraud on 5 September 2019.
Mr Sathiya-Balan exploited his position as financial director of the business over a three-year period from April 2014 before company officials noticed irregularities. The court heard that Mr Sathiya-Balan used company credit cards to purchase hotel rooms, use a private chauffer agency, book taxis, and even book helicopters. Detective Constable Samuel Cafferty confirmed that it is estimated that Mr Sathiya-Balan stole approximately £80,000 for his own personal gain.
Sanctions
US sanction captain for acting on behalf of the Islamic Revolutionary Guard Corps (IRGC)
On 30 August 2019 the U.S. Department of the Treasury took action against the Iranian tanker Adrian Darya 1 and its captain, Kumar Akhilesh, for acting on behalf of IRGC.
Mr Akhilesh will be denied access to the U.S. financial system as well as being listed online as a Specially Designated Global Terrorist. In addition, any U.S. assets associated with Mr Akhilesh or related to Adrian Darya 1 will be frozen. The press release from the U.S. Department states that: "The United States will continue to increase pressure on the Iranian regime until it changes its behaviour".
U.S. Department of State Press Statement, 30 August 2019
FCA Enforcement
First prosecution brought by FCA in relation to FSMA destruction of documents offence
Konstantin Vishnyak has appeared at Westminster Magistrates for allegedly destroying documents relevant to a FCA investigation.
The offence under section 177(3)(a) of the Financial Services & Markets Act 2000 relates to the destruction of documents where a person knows or suspects that an investigation is being conducted. In Mr Vishnyak's case, he is alleged to have deleted the WhatsApp application from his mobile phone after a request to provide it as part of an FCA investigation. The proceedings have been transferred to Southwark Crown Court, where he will appear on 4 October 2019.
Environmental
Fishing vessel owner and skippers ordered to pay £88,777.60 for fishing offences
A prosecution was brought against Simon Ras and Simon Wezelman, skippers of the Northern Joy, and North Atlantic Fishing Company Limited (NAFC) (the vessel owner) on 3 September 2019 by the Marine Management Organisation (MMO). The prosecution related to two breaches. Firstly, entry by The Northern Joy into seasonal closures on at least 10 occasions within a 3 month period and at speeds consistent with fishing. Secondly, the catching of sea bass by The Northern Joy between October 2017 and March 2018. Each activity was in breach of The Northern Joy's licence and went against the conservational measures implemented in the area.
NAFC was fined £67,000 for the offences, £7,400 for the sea bass that had been unlawfully caught and sold and £3,267.60 in costs. Mr Ras was fined £6,000 for the offences and £500 for costs and Mr Wezelman was fined £3,600 for the offences and £500 in costs. Each of the three defendants were also ordered to pay £170 as a victim surcharge.
Health and Safety
Health and Safety Executive proactive inspections
The Health and Safety Executive (HSE) is continuing with its programme of proactive inspections to address issues within high risk industries. The 2018/2019 HSE business plan states that major inspection campaigns, with at least 500 inspections, will be conducted in the following sectors; metal fabrication, agriculture, waste and recycling, food manufacturing, and construction refurbishment.
Businesses need to ensure that they are managing workplace risks effectively and have sufficient systems in place. Any breaches identified during an inspection could lead to a criminal prosecution of the business and/or a managing individual and result in an unlimited fine.
Aircraft engineer sentenced after using forged exam certificates
Princepeet Sandhu, a 28 year-old man from Hounslow in West London, has been sentenced to six months imprisonment, suspended for 12 months, for falsely claiming to have passed engineering exams in order to carry out maintenance work on aircraft.
The Court heard that Mr Sandhu had been employed as an engineer by British Airways and twice submitted an application to have additional categories included on his licence, allowing him to carry out more complicated work on aircraft. His application to the UK Civil Aviation Authority (CAA), which regulates Aircraft Engineer Licences, used forged exam certificates. Mr Sandhu was charged with two counts of making a false representation to the CAA that he had passed examinations in order to procure for himself the issue of a category of aircraft maintenance licence.
Council fined for HAVS exposure
Between May 2015 and June 2016 seven cases of Hand Arm Vibration Syndrome (HAVS) were reported to Dacorum Borough Council, Hemel Hempstead. The affected employees all worked in the grounds maintenance and street care team and had been affected due to excessive use of power tools.
The HSE investigation found that the council had neither planned sufficient work methods nor trained employees adequately and no limits in respect of duration or magnitude of exposure were in place.
Dacorum Borough Council pleaded guilty to breaching Regulation 5 of the Control of Vibration at Work Regulations 2005 and were fined £100,000 plus costs of £28,672.62.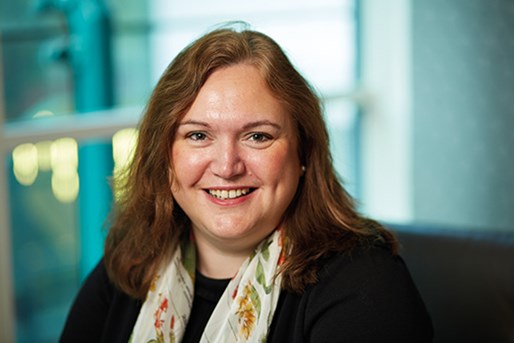 Nichola Peters
Partner, Head of Global Investigations/Inquiries
London
View profile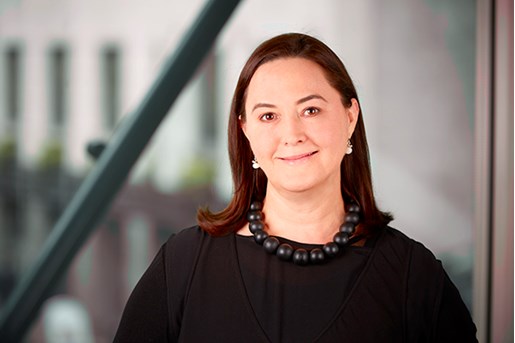 Michelle de Kluyver
Partner, Global Investigations
London, UK
View profile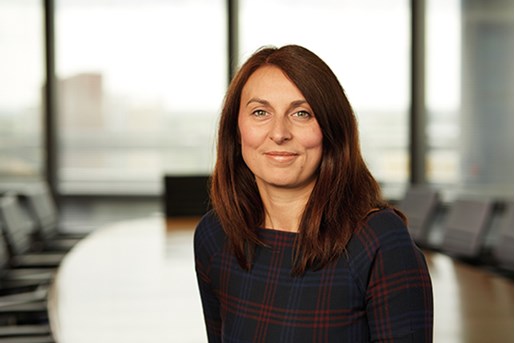 Erin Shoesmith
Partner, Health & Safety United Kingdom
View profile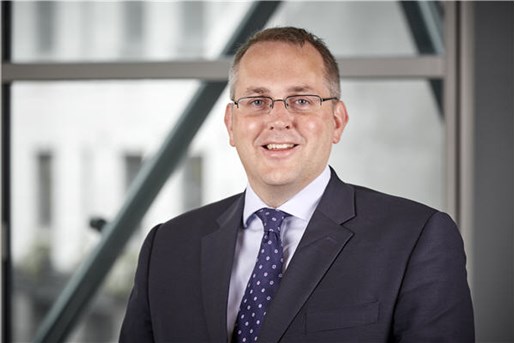 David Pygott
Partner, Global Investigations
London, UK
View profile