Read on for the latest news and updates in bribery and corruption, money laundering, cybercrime, sanctions, corporate tax evasion, FCA enforcement, environmental and health and safety.
---
Bribery and Corruption
Shell and Eni on trial in Italy for allegations of bribery of Nigerian officials
Anglo-Dutch company Shell and Italian company Eni are on trial in Italy for entering into a $1.1 billion oil licence agreement with Nigeria which may have included '"unprecedented" terms'. It is alleged that a large proportion of the payments made to obtain the licence were used to fund a payout to the Nigerian oil minister, Dan Etete, and may also have been intended for, amongst other officials, the former president Goodluck Jonathan. Research has shown that the terms of the licence, which were objected to by members of Nigeria's Department of Petroleum Resources, are favourable to the oil companies and could reduce the Nigerian government's revenue from the fields by $5.9 billion.
Independent, 30 April 2019
Money Laundering
EU investigation shows Danske Bank ignored warnings over suspect transactions
An investigation by the European Banking Authority (EBA) has revealed that the Russian Central Bank warned Estonian and Danish financial supervisors of potential money laundering and tax evasion linked to Danske Bank clients in Estonia. The warnings were given in 2007 and 2013, warning that suspicious transactions amounted to over $3 billion in 2011-2012 alone. Despite findings by the EBA that the regulators did not take sufficient action to address these warnings, the EU's national banking supervisors have rejected there was a breach of EU law and blocked for now any further action.
The EBA report has been released following disclosure in 2018 of a scandal at Danske Bank, which saw 200 billion euros of suspicious transactions flowing through its Estonian branch between 2007 and 2015.
Reuters, 30 April 2019
Cyber Crime
Report indicates that banks and financial services firms hit hardest by cybercrime
A report by cybersecurity company Intsights has shown that more than 25% of all malware attacks hit banks and financial services organisations. The report also showed a year-on-year increase of 212% for compromised credit cards, 129% for credential leaks and 102% for malicious apps.
Forbes, 29 April 2019
Legislation proposed to tackle hackers targeting the "internet of things"
Digital Minister Margot James has proposed legislation designed to protect the "internet of things" (IOT) – a term used to describe internet-connected gadgets. Amongst the proposals is a new labelling system, highlighting how secure an IOT product is. The proposal follows events in recent years where hackers have exploited security vulnerabilities in the estimated 14.2 billion internet connected gadgets or appliances worldwide.
Increase in crime in the digital currency sector
Losses from the theft of cryptocurrencies and fraud-related activities have amounted to $1.2 billion (£920 million) in the first quarter of 2019 alone. The figure has already reached 70% of the value of total losses in 2018 of$1.7 billion. A report from US cybersecurity company CipherTrace has suggested unimplemented European regulation and unsophisticated management teams may be the cause of the rise.
Sanctions
EU renews sanctions against Myanmar
The Council of the European Union has opted to renew asset freezes and travel bans on 14 individuals for serious human rights violations against the Rohingya population, ethnic minority villagers or civilians in Rakhine, Kachin and Shan States. The Council has required the Government of Myanmar to take meaningful action. The sanctions regime will remain in effect until April 2020.
US sanctions on foreign interference in elections
The US Office of Foreign Assets Control (OFAC) has published regulations to implement a 2018 executive order intended to tackle foreign interference with US elections. The regulations, which are effective from 29 April 2019, authorise sanctions against any foreign government, or person acting as an agent of or on behalf of a foreign government. OFAC intends to publish further supplements to the regulations to provide additional guidance.
Corporate Tax Evasion
Zurich hit with $5.1 million penalty in the US
The US Department of Justice has revealed that Zurich Insurance will pay the US government a penalty of $5.1 million. The penalty has been given as a result of Zurich issuing or holding policies and accounts of US taxpayers who used the insurer's policies to evade taxes and reporting requirements. The policies in question amounted to an aggregate maximum value of approximately $102 million.
FCA Enforcement
FCA to consider providing firms with more information in warning notices
The FCA has agreed to consider sharing more information in its warning notices. The notices usually set out allegations of misconduct but do not always name the target of the notice. The regulator has stated that it will come to a decision on whether more information can be published online in its upcoming review. It currently only discloses that it is looking into a firm in "limited circumstances".
FCA "dawn raids" at their highest figures since 2010
FCA dawn raids - searches of business and individuals' premises under warrant - are at their highest rate since 2010. The number of raids carried out in 2018 by the FCA reached 25, which regulatory consultancy Fscom has said is likely to be a result of crackdown on unregulated investments.
Environmental
Man gets suspended sentence for illegal waste operations
Stephen Lack of Monkton Sidings, Corby has been handed a suspended 6 month prison sentence for dumping construction and demolition waste on land at Cliffe Road, Easton on the Hill and for failing to complete a waste transfer note for the transport of controlled waste.
Health and Safety
Two companies fined following electrical burns incident
Two contracting companies have been fined as a result of an incident on 12 April 2017 whereby two workers employed by sub-contractor R B Haigh & Sons were removing electrical distribution equipment from a switchgear room at a Molecular Products site.
The workers had been told by the principal contractor that the electrical equipment had been isolated. However, when equipment came into contact with live wires it caused a flashover and a fire, with one of the workers suffering serious burn injuries. Both contractors pleaded guilty and were fined to £80,000 plus costs.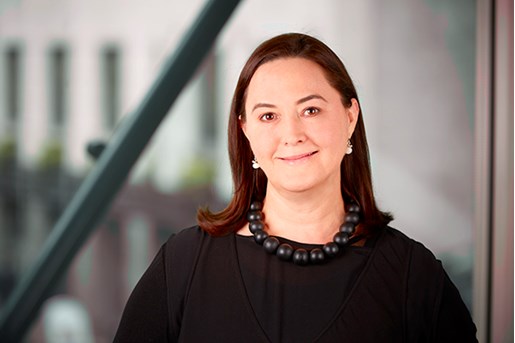 Michelle de Kluyver
Partner, Head of Global Investigations
London, UK
View profile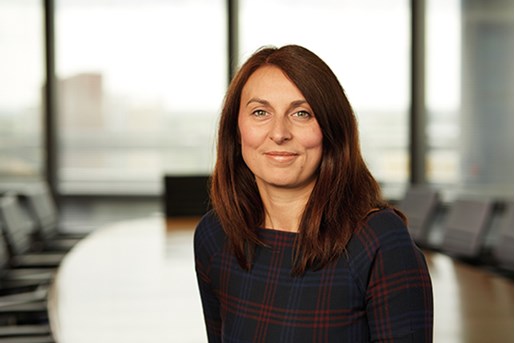 Erin Shoesmith
Partner, Health & Safety United Kingdom
View profile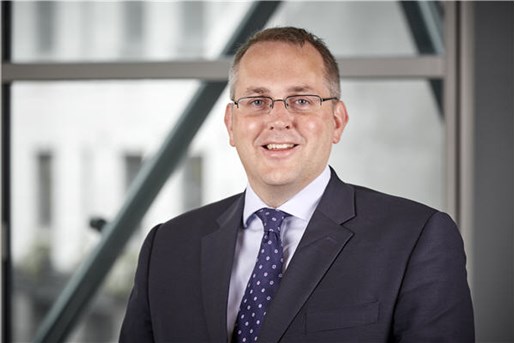 David Pygott
Partner, Global Investigations
London, UK
View profile