Ofgem have published the next electricity and gas price control framework for consultation
---
The electricity and gas network companies in the UK are natural monopolies so there is no competition between them that would normally serve to reduce the prices that they can charge. That is why Ofgem introduced the RIIO price control framework, giving the network companies a level of revenue that covers their costs and allows them to earn a reasonable return as long as they deliver value to their customers, behave efficiently and achieve the targets Ofgem set for them. We are halfway through the first price control period (which ends in 2021/2023) and Ofgem are consulting on how they will regulate network prices for RIIO-2, the next price control period.
Our article, RIIO-2 price controls won't be a carnival, warn Ofgem, set out the questions Ofgem were asking of industry when they kicked off the RIIO-2 process. The RIIO-2 framework consultation, published on 7 March, answers some of these.
Headline points
Overall, Ofgem think that RIIO-1 has worked well and that the incentive-based RIIO framework is still appropriate for setting price controls. The framework does however need to keep pace with a period of significant change in network usage, and Ofgem propose reducing the price review period from 8 years to 5.
Ofgem also seem to have listened to the political pressure to curb what are perceived as excessive network profits. This means the new framework will entail lower returns for investors, reflecting the low level of risk of a stable, predictable regulatory framework. Most commentary has concentrated on the proposed equity returns of between 3 and 5% (as opposed to the 6-7% under RIIO-1). This has not come as much of a shock, given that Ofwat also proposed a lower WACC in its periodic review of the water industry (see our article Diving Deeper into PR19) but it is the cost of debt that will really matter, and this is still to be determined.
There will be much more competition in RIIO-2, with the 'new, separable and high value' criteria being applied to all projects across transmission and distribution, electricity and gas.
Five key themes
The consultation breaks the framework down into five key themes: giving consumers a stronger voice; responding to changes in how networks are used; driving innovation and efficiency to benefit consumers; simplifying price controls; and ensuring fair returns. This article concentrates on three of these.
Responding to changes in how networks are used
During the RIIO-2 period, the way the networks are used will continue to change. There is likely to be an increasing uptake of electric vehicles and electric or renewable heat. There may be peer-to-peer local energy trading and more use of battery storage to smooth out demand, plus the rollout of smart meters making consumers more aware of how and when they use energy. All this means that building new pipes and wires may not always be the best way and the consultation asks what should be the role of the network companies in encouraging a reduction in energy use by consumers (i.e. energy efficiency measures) in order to reduce future investment in the energy networks. This is an encouraging sign that Ofgem is adopting the whole systems approach advocated in the Smart Systems and Flexibility Plan.
One of the questions Ofgem asked in their open letter in July was whether an 8 year price control period was still appropriate given how much could change. Ofgem are proposing that the RIIO-2 period is reduced to 5 years, but there is flexibility for some allowances to be for a longer period if this will benefit consumers. There was talk of aligning the electricity transmission and distribution price control periods, but Ofgem have decided against this.
Ofgem also recognise the work going on within National Grid to separate out its electricity system operator (ESO) functions (see Separation of National Grid's System Operator role: Next steps) and are proposing that the new ESO has its own separate price control.
Driving innovation and efficiency
The two main points under this theme are that more innovation should become 'business as usual', with innovation funding reserved for critical issues; and competition 'for the market' should be extended to all sectors, not just electricity transmission.
Linked with the previous theme, during a period when the use of the networks is changing, network companies need to try out innovative ways of keeping up with these changes. The Network Innovation Competition and Network Innovation Allowance seem set to continue in some form, but will be reserved for innovation projects that can demonstrate long-term value to consumers but which might not otherwise be delivered under the core RIIO-2 framework: projects around system operability, whole system co-ordination and decarbonisation, for instance. There should be greater co-ordination with wider public sector innovation funding and support, such as BEIS' Energy Innovation Programme and the Industrial Strategy Challenge Fund.
There will be much more competition in RIIO-2. Ofgem propose applying the 'new, separable and high value' (£100m+) criteria not just to electricity transmission projects but across all the network sectors: electricity and gas transmission and distribution, to identify projects suitable for competition. They will also develop a range of models, ranging from late (where the project has already been designed) to early (for ideas or solutions to solve network issues).
Ensuring fair returns
Ofgem have not yet finalised their methodology for setting the cost of debt so this is still open for debate. They suggest the cost of equity should be between 3 and 5%, a reduction from RIIO-1, justified on the basis that according to Ofgem most companies are making double-digit returns in real terms, when this is a low risk investment. This has not come as a surprise, given that Ofwat also went in low in their price review and given the political climate around energy company profits and a threatened renationalisation of the industry if Labour win power.
Ofgem put forward various options for controlling excessive returns, including a hard cap and floor, a discretionary adjustment to account for variations between forecast and actual performance; and competition between network companies for incentives.
Timeline
The consultation on the framework closes on 2 May 2018 and Ofgem will issue a Decision on the key questions in the framework in summer 2018. There will then be sector-specific methodology consultations and decisions during 2019 and a final determination on gas and electricity transmission and gas distribution price controls by the end of 2020. The electricity distribution price controls will take effect two years later than this.
Comment
Dermot Nolan, Ofgem's CEO, warns that "this will be a tougher price control for network companies" and there is a risk that political pressure to control returns may obviate some of the benefits of an incentives-based regime. There is still much to be positive about, not least the opening up of all network projects to competition and the continued funding for key innovative projects. It is also encouraging to see Ofgem taking a more holistic view of the energy system and trying to factor in new ways for network companies to work within this: not just building new capacity but also encouraging energy efficiency and the decarbonisation of heat. Now is the chance for network companies to input their suggestions on how best to do this.
What remains to be seen as part of this process is the view around political risk in networks. It has been an area that has largely been viewed as apolitical where rational economic decisions get taken. There is a sense around recent events and in the industry that the echoes from the very political retail debate on cost is beginning to impact on networks and this process. Watch this space.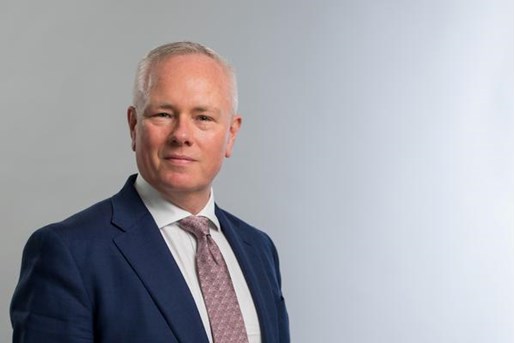 Richard Goodfellow
Head of IPE and Co-head of Energy and Utilities
United Kingdom
View profile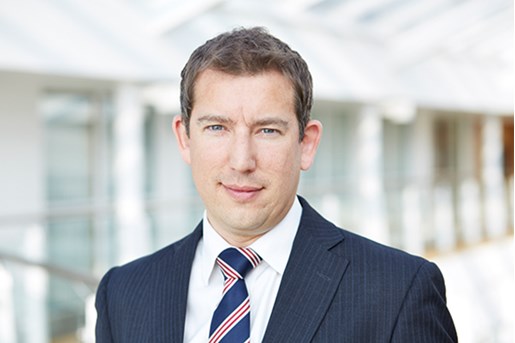 Paul Dight
Partner, Energy and Utilities United Kingdom
View profile