Included in this weeks Corporate Crime & Investigations Update: Relative and connections of Israeli prime minister accused of bribery; ECB withdraws license for Maltese bank; Danske Bank chairman steps down after money laundering scandal and more
---
Bribery and Corrpution
Relative and connections of Israeli prime minister accused of bribery
Israeli police have announced that they have found sufficient evidence to charge David Shimron, who is the personal lawyer and a relation of Israeli Prime Minister Benjamin Netanyahu, in relation to a $2bn government deal to buy nuclear-capable submarines.
The lawyer is alleged to have promoted the sale and received suspicious payments of £56,000. A former head of staff for Mr Netanyahu is also alleged to have accepted money for promoting the deal. Mr Netanyahu has not been accused of any personal wrongdoing in relation to the investigation.
The Guardian, 8 November 2018
President of South Africa to appear before anti-corruption inquiry
The president of South Africa, Cyril Ramaphosa, has announced that he will appear before a judicial anti-corruption inquiry investigating allegations of corruption made against former president Jacob Zuma.
The anti-corruption inquiry was set up earlier this year by South Africa's public anti-graft body following numerous allegations made against the former president, who was forced to step down in February. Mr Ramaphosa previously served as Zuma's deputy president, and is expected to give an account of his knowledge during the period in question. He has not been accused of any personal wrongdoing.
The Guardian, 1 November 2018
Money Laundering
ECB withdraws license for Maltese bank
The European Central Bank has withdrawn the licence of Malta's Pilatus Bank after its chairman was charged in the US in connection with money laundering and fraud.
The EU began investigating the bank a year ago, following the death of journalist Daphne Caruana Galizia, who was killed by a car bomb. She had previously accused the bank of processing corrupt payments for senior figures from Malta and Azerbaijan. The Maltese authorities had previously taken control of the bank and froze its assets when the chairman was arrested back in March this year.
BBC, 5 November 2018
EU takes legal action against Malta and Luxembourg over money laundering
Following an investigation into the Maltese authorities' actions concerning the supervision of Pilatus Bank, the European Commission has ordered changes in the way the Maltese anti-money laundering supervisor operates. The improvements required include enhancing the monitoring of and sanction proceedings against sectors susceptible to money laundering.
The European Commission has also taken legal action against Luxembourg for its failure to fully implement revised EU anti-money laundering rules. It has also referred Luxembourg to the Court of Justice of the European Union, asking the Court to charge a lump sum and daily penalties until the revised rules have been fully implemented.
Reuters, 8 November 2018
Danske Bank chairman steps down after money laundering scandal
The chairman of Danske Bank, Ole Anderson, has agreed to step down after the bank's largest shareholder A.P. Moller Holding nominated another individual to replace him.
The bank is being investigated by Danish, Estonian and US authorities in relation to €200 billion of suspicious payments that were processed between 2007 and 2015 through the bank's Estonian branch. The bank's CEO also stood down earlier this year, after the group published a report on the transactions.
Reuters, 6 November 2018
Fraud
Denmark widens scope of multi-billion euro tax fraud investigation
Danish Tax Minister Karsten Lauritzen has asked the country's financial regulator to gather information from a number of banks to assist in the investigation of an alleged multi-billion euro tax fraud.
The Danish tax authorities claim to have lost $2 billion after tax refunds were paid out as part of a stock trading scam that took place between 2012 and 2015. The scheme involved trading company shares rapidly around a syndicate of banks, investors and hedge funds which created the impression of numerous owners who were each entitled to a tax rebate. Danish authorities have already subpoenaed more than 420 companies and have frozen hundreds of millions of euros in assets around the globe.
A number of other investigations are taking place throughout Europe by countries affected by similar schemes.
Reuters, 2 November 2018
Two traders plead guilty to $60m commodities fraud
Two former New York commodities traders, Krishna Mohan and Kamaldeep Gandhi, have pleaded guilty for their roles in a $60m commodities fraud and spoofing conspiracy.
Both admitted that they conspired with other individuals to mislead the markets for certain futures contracts traded between March 2012 and March 2014. The traders and their co-conspirators placed thousands of orders they did not intend to execute, so that they could obtain and execute more preferable orders for the benefit of the firm and their co-conspirators. One of the individuals also separately admitted to a further count of conspiracy to engage in wire fraud, commodities fraud and spoofing when working at another financial services firm in Chicago. Sentencing is scheduled for 28 February 2019.
DoJ, 6 November 2018
Danish suspect arrested in South Africa for $17 million fraud
A Danish woman has been arrested in South Africa after allegedly transferring 111 million crowns ($17 million) in government funds to her own account. Denmark are working to extradite the woman, who was an employee of the Danish ministry for social affairs for more than 40 years.
Three other people are suspected of involvement in the fraud, one of which was arrested at the end of October.
Reuters, 5 November 2018
Sanctions
Full suite of US sanctions on Iran re-instate
Full US sanctions on Iran were re-imposed with effect from Monday 5 November. This reintroduces all of the US measures that were in place prior to agreement of the Joint Comprehensive Plan of Action, the nuclear deal with Iran that came into effect on 16 January 2016. The measures include designation of more than 700 persons as sanctions targets, including more than 50 Iranian financial institutions. Non-US persons will no longer benefit from various exemptions from US sanctions exposure that had been available until now.
Eight countries, including China, India, Italy and Turkey, have been granted temporary waivers to the sanctions allowing them to continue to purchasing Iranian oil under certain conditions. The EU is currently working to set up a special purpose vehicle to facilitate Europe's continued trade with Iran. The US has warned that any such mechanism risks being targeted by US sanctions and that any company seeking to circumvent sanctions would be pursued with "severe and swift" penalties.
The Guardian, 6 November 2018
FCO updates exporting guidance following US Iran sanctions
The Foreign and Commonwealth Office has updated its guidance for British businesses trading with Iran, following the re-imposition of US nuclear-related sanctions on Iran. The guide contains detailed information on starting up and conducting business in Iran, opportunities for UK businesses in Iran, challenges and risks and information on the Iranian legal system, banking, finance, tax and customs.
Gov.uk, 5 November 2018
US imposes further sanctions on Russia relating to Crimea occupation
The US has imposed further sanctions against Russia in relation to the ongoing occupation of Crimea and the entities that are profiting from the occupation. The sanctions relate to three individuals and nine entities. One of the entities is linked to Bank Rossiya and businessman Yuri Kovalchuk, who has previously been sanctioned by the US.
Reuters, 8 November 2018
Foreign Affairs Committee launches inquiry into UK post-Brexit sanctions
The UK's Foreign Affairs Committee has launched an inquiry to "explore and evaluate" different options for the UK's approach to sanctions policy after it leaves the EU. The Committee is asking for written submissions in response to a number of topics, including: the effectiveness of sanctions as an instrument of foreign policy, the advantages and disadvantages of the EU and the USA's approach to sanctions and the extent to which the UK should align or diverge from the EU post-Brexit.
The deadline for written submissions is the 14 December 2018.
Gov.uk, 5 November 2018
Tax
French prosecutors demand €3.7bn fine from UBS for alleged tax evasion
The French financial prosecutor office has called for Swiss bank UBS to be given a €3.7bn fine in relation to allegations that the bank helped wealthy French individuals to evade tax. Prosecutors have also requested prison sentences of up to two years and large fines for certain former UBS employees.
The arguments were made during the ongoing trial against UBS, which is now in its fifth week. The bank denies any criminal liability, and has contested the amount of fines that have been suggested.
Reuters, 8 November 2018
Financial Regulation
FCA issues prohibition order against ex-Barclays LIBOR trader
Jonathan Mathew, an ex-Barclays LIBOR trader, has been issued with a final notice from the Financial Conduct Authority (FCA) prohibiting him from performing any function in relation to any regulated activity.
In June 2016, Mr Mathew was convicted of conspiracy to defraud after he allegedly conspired with other Barclays employees to procure or make false or misleading submissions of rates by the bank into the USD LIBOR setting process between June 2005 and September 2007. He was sentenced to four years imprisonment made, subject to a confiscation order for over £34,000. In the light of the seriousness of the conviction, the FCA have now imposed a final notice.
FCA, 30 October 2018
Health and Safety
Farming partnership fined £100,000 following fatality
JS Wood & Son have been fined and ordered to pay costs following an incident in 2017 when an employee was killed after he was hit by a tractor as he stepped out of one of the sheds on site. The company pleaded guilty to breaching Regulation 17(1) of the Workplace (Health, Safety and Welfare) Regulations 1992.
SHP, 1 November 2018
WHSmith fined £337,500 for customer trapdoor fall
In February 2014, a 64 year old customer fell almost 3m through an open trapdoor on the shop floor of a WH Smith, sustaining serious injuries. The company pleaded guilty to two counts of breaching health and safety law and were fined £168,750 for each count plus £135,492.66 in costs and a £120 victim surcharge.
SHP, 1 November 2018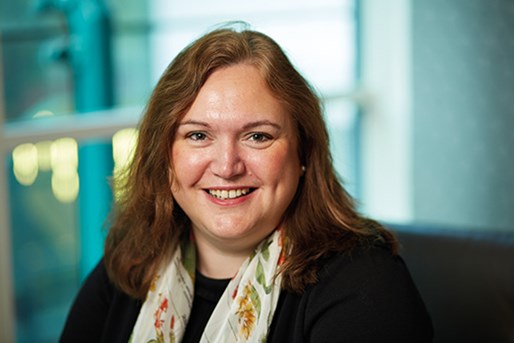 Nichola Peters
Partner, Head of Global Investigations/Inquiries
London
View profile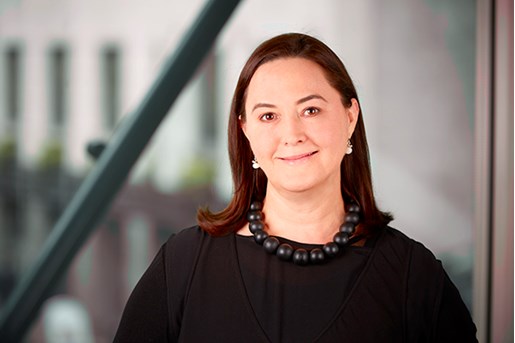 Michelle de Kluyver
Partner, Global Investigations
London, UK
View profile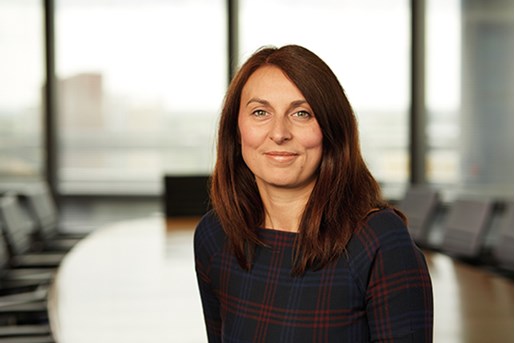 Erin Shoesmith
Partner, Health & Safety United Kingdom
View profile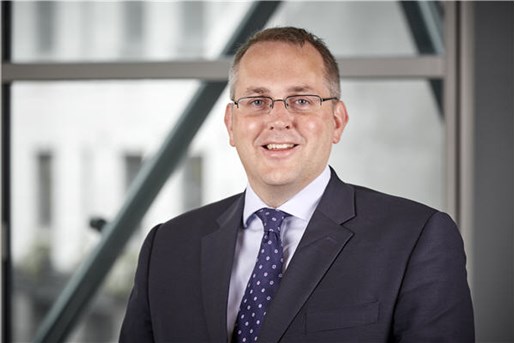 David Pygott
Partner, Global Investigations
London, UK
View profile