Included in this weeks Corporate Crime & Investigations Update: China's former internet chief pleads guilty to bribery; UK Supreme Court blocks U.S. extradition of former HSBC trader; U.S. Treasury sanctions target Taliban and more
---
Bribery and Corruption
UK government announces clampdown on global corruption
The UK Government has announced £4.6 million of funding to support anti-corruption initiatives abroad. As part of a campaign launched to promote the transparency of company ownership, the Government will urge other countries to follow its lead and ensure that every company registered publicly discloses its real owner.
£2.6 million of the funding will go toward the International Budget Partnership which reports on the transparency of government budgets and the remaining £2 million will contribute to the International Organization of Supreme Audit Institutions Development Initiative, an organisation which strengthens government audit institutions.
GOV.uk, 22 October 2018
China's former internet chief pleads guilty to bribery
It has been reported that Lu Wei, the former head of the Cyberspace Administration of China, has pleaded guilty to taking millions of dollars in bribes over the course of 15 years in various posts. Mr Lu reportedly admitted to receiving illicit assets from government units and individuals worth more than 32 million yuan ($4.6 million) between 2002 and 2017. The final verdict of the court and his sentence are yet to be announced.
Reuters, 19 October 2018
Money Laundering
Former oil executives convicted of $45m fraud and money laundering
The SFO has reported that Osman Shahenshah and Shahid Ullah, the former Chief Operating Officer and Chief Executive Officer of Afren plc, the collapsed oil company, have been convicted of money laundering and fraud by abuse of position. The pair recommended that the Afren board agree to a $300m payment to the company's oil field partner in Nigeria. Separately, without the board's knowledge, Mr Shahenshah and Mr Ullah also struck a deal for 15% of the fee to then be paid by the partner into a Caribbean shell company which they controlled. Mr Shahenshah and Mr Ullah were acquitted of a separate count of fraud by abuse of position in relation to a management buyout of another of Afren's business partners.
SFO, 24 October 2018
Fraud
UK Supreme Court blocks U.S. extradition of former HSBC trader
It has been reported that U.S federal prosecutors have had their appeal to extradite former HSBC trader Stuart Scott blocked by the UK's Supreme Court. Mr Scott faced allegations that he and a colleague had defrauded their client Cairn Energy in 2011 in a $3.5 billion currency trade.
There are no more avenues of appeal available so Mr Scott will not be extradited on these charges.
Reuters, 24 October 2018
SFO charge Deutsche Bank employee for EURIBOR manipulation
The SFO has charged former Deutsche Bank employee Andreas Hauschild with conspiracy to defraud in connection with its ongoing investigation into the manipulation of the Euro Interbank Offered Rate (EURIBOR). Mr Hauschild had previously declined to appear before court in January 2016 and the SFO secured European Arrest Warrants against him and four others. At the time, German authorities refused to extradite him but he was arrested and extradited from Italy in August 2018 when his warrant was activated.
This follows the convictions of two former EURIBOR traders, Christian Bittar, formerly of Deutsche Bank and Phillipe Moryoussef, formerly of Barclays Bank, who were sentenced earlier this year to 5 years 4 months and 8 years in prison respectively.
SFO, 22 October 2018
SEC settles fraud case with Texan "Frack Master" for $23.8m
The U.S Securities and Exchange Commission (SEC) has reportedly agreed to settle a fraud case with Christopher Faulkner, dubbed the "Frack Master", for $23.8 million. Mr Faulkner was reportedly involved in a wide-ranging securities fraud scheme that raised over $80 million between 2009 and 2016. The scheme related to the establishment of several companies and acquired and sold working and royalty interests in oil and gas prospects to investors. Under a separate plea agreement related to the same misconduct, Mr Faulkner will serve 12 years in federal prison.
Reuters, 23 October 2018
CFO of Sri Lanka Cricket arrest for alleged fraud
Following an investigation into corruption allegations by the International Cricket Council, the Chief Financial Officer of Sri Lanka Cricket (SLC), Wimal Nandika Dissanayake, has reportedly been arrested for financial misappropriation linked with awarding telecast rights to Sony TV. Police reported that a complaint was lodged by the CEO of Sri Lanka Cricket which alleged that on the last South African tour, Mr Dissanayake asked Sony to deposit 15% of the television rights fees, amounting to $187,000, into a private account in America.
Reuters, 22 October 2018
Sanctions
Visa sanctions to be imposed on suspects for Saudi journalist's murder
It has been reported that US Secretary of State Mike Pompeo has announced that the US will look to revoke the visas of Saudi government and intelligence agents suspected of involvement in the death of Saudi journalist Jamal Khashoggi, who was last seen alive entering the Saudi consulate in Istanbul. It has been alleged by Turkish officials that a 15-man "hit squad" was responsible for the killing and had planned the operation for days in advance.
The US State Department has reportedly confirmed that 21 individuals would have their visas revoked or would be declared ineligible to enter the U.S. Mike Pompeo confirmed that these penalties would not be "the last word on this matter".
The Independent, 24 October 2018
U.S. Treasury sanctions target Taliban
It has been reported that the United States has targeted Afghanistan's Taliban insurgency with sanctions against eight individuals designated as global terrorists by the US Treasury department. Two of the eight sanctioned individuals reportedly have links to the Quds Force of Iran's Revolutionary Guards. The sanctions mean that the US government is able to freeze the individuals' property or interests in property under US jurisdiction.
The Treasury also imposed additional sanctions against senior Taliban figure Mullah Naim Barich, who received international narcotics sanctions in 2012.
Reuters, 23 October 2018
Financial Regulation
FRC calls for corporate governance improvements
The Financial Reporting Council (FRC) has published its Annual Review of Corporate Governance and Reporting 2017/2018 together with an open letter to finance directors and audit committees. The letter calls for companies and auditors to improve in key areas of corporate reporting, for example with key accounting judgements and estimates, elimination of basic errors, and how companies have applied the Principles of the UK Corporate Governance Code.
The FRC emphasised that companies cannot overlook the basics when it comes to Corporate Governance and stated that the reluctance of companies to explain clearly why there is a lack of compliance with the Code provisions is "disappointing".
FRC, 24 October 2018
Environmental
Vessel owner and skipper ordered to pay £28,610 for fisheries offences
Vessel owner Wilhelmina Beheer B.V and skipper Jelle Toering have been ordered to pay £28,610 for fisheries offences. Enforcement checks of the vessel's statutory documentation showed that it had exceeded the permitted margin of tolerance in its fishing logbook on 41 occasions.
Gov.uk, 19 October 2018
Man ordered to complete 220 hours of unpaid work for illegal dumping
Adam Orsler was sentenced for charges relating to the illegal dumping of 26 tonnes of general household waste on disused land in Smethwick, Birmingham in 2016. He was sentenced to a 12 month community order, 220 hours of unpaid work and £5,000 in costs.
The illegal waste deposit had an adverse impact on the amenity value of the area and the defendant benefitted financially.
Gov.uk, 17 October 2018
Health and Safety
£275,000 fine for company following pallet truck incident
Symmetry Medical Sheffield Limited was fined £275,000 plus costs of £1,237 after a worker was seriously injured by a machine which fell from a pallet truck as it was being moved. The incident resulted in a full amputation of the worker's finger.
The company pleaded guilty to breaching section 2(1) of the Health and Safety at Work etc Act 1974.
SHP, 17 October 2018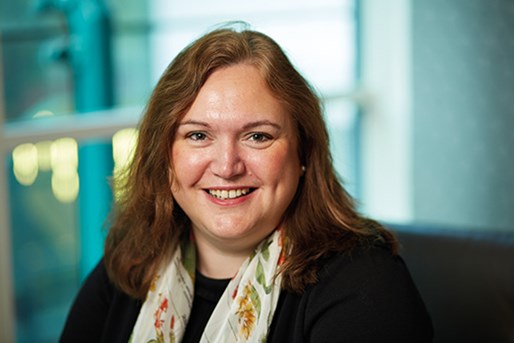 Nichola Peters
Partner, Head of Global Investigations/Inquiries
London
View profile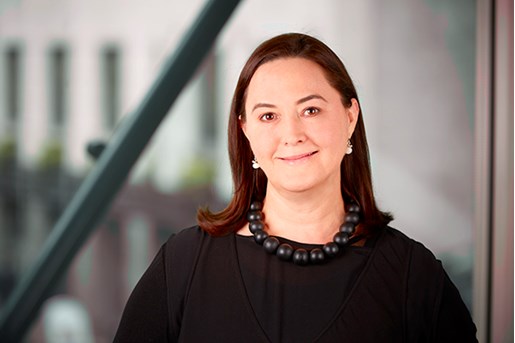 Michelle de Kluyver
Partner, Global Investigations
London, UK
View profile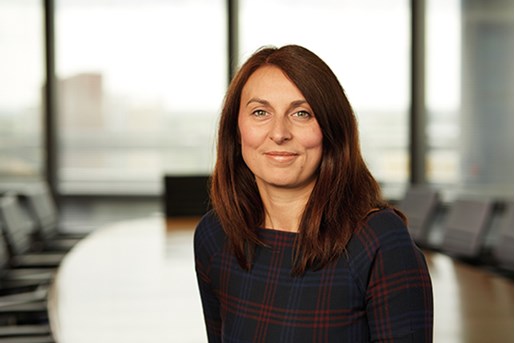 Erin Shoesmith
Partner, Health & Safety United Kingdom
View profile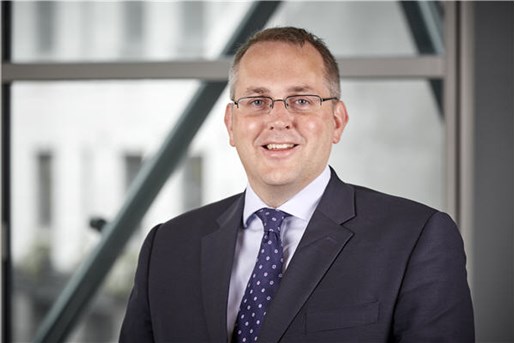 David Pygott
Partner, Global Investigations
London, UK
View profile