Included in this weeks Corporate Crime & Investigations Update: Indonesia investigates palm oil companies for alleged corruption; US fraud convictions for ex-pharmaceutical executives; Ukraine's elite sanctioned by Russia and more
---
Bribery and Corruption
US Department of Justice brings criminal charges against ex-Goldman Sachs bankers
The US has brought criminal charges against two former Goldman Sachs bankers and a Malaysian financier for their involvement in the corruption scandal relating to Malaysia's state development fund, 1MDB, whereby a number of Malaysian government officials have been accused of using state funds for their personal gain. Tim Leissner and Roger Ng have been charged with conspiring with money laundering and corruption offences and are accused of working with Jho Low, who is wanted by the Malaysian authorities in connection with the scandal, to bribe government officials to win business for 1MDB.
It is expected that the 1MDB case could lead to a number of other investigations and proceedings being brought by anti-corruption authorities in Asia, the UK, the US and the Middle East over the coming years.
BBC, 1 November 2018
Indonesia investigates palm oil companies for alleged corruption
The Corruption Eradication Commission (or KPK), Indonesia's anti-bribery regulator, has arrested seven individuals in connection with a bribery case involving local subsidiaries of Singapore-based palm oil producer Golden Agri-Resources Limited. The KPK has seized 240m rupiah ($15,774) in suspected bribes, which were allegedly paid by senior executives of the companies to local government officials in a bid to stop regulatory investigations into the companies' permits and waste processing activities, following pollution complaints from local residents. Indonesia is the world's top producer of palm oil and has come under pressure from international investors and environmentalists to improve the industry's sustainability.
Reuters, 28 October 2018
Suspected bribes confiscated in Indonesian Lippo Group investigation
In a separate investigation into alleged corrupt payments relating to a construction scheme, the Indonesian KPK has called Lippo Group chairman James Riady as a witness in the case. Lippo Group is one of Indonesia's largest conglomerates, operating across Asia and North America. This follows the arrest of nine Lippo Group representatives and two government officials in connection with a $2 billion construction project just outside Jakarta. The KPK is investigating alleged payments made to obtain property permits for the new development, which comprises hotels, shopping malls, universities and housing in the nearby city of Meikarta.
Reuters, 30 October 2018
Money Laundering
New anti-money laundering laws passed in the United Arab Emirates
Following a decree by UAE President Sheikh Khalifa bin Zayed Al Nahyan, the country has adopted a new law designed to combat money laundering and terrorist financing. The law repeals legislation from 2002 and reflects the requirements and recommendations of the Financial Action Task Force (FATF). The law will establish a new risk assessment committee to review financial institutions' efforts to prevent money laundering and terrorist financing and will allow for compliance inspections across businesses and other organisations.
Reuters, 30 October 2018
Former oil executives convicted of fraud and money laundering offences
Two former executives of oil exploration company Afren plc have been sentenced to a total of 30 years' imprisonment for fraud and money laundering offences. The individuals were convicted earlier this month of laundering more than $45 million from a $300 million deal they recommended to Afren, involving the company's Nigerian oil field partner, and using the proceeds to purchase luxury properties in the Caribbean. A criminal investigation into the company commenced in June 2015 following a self-report by Afren, who went into administration a month later after failing to secure support for a refinancing plan.
SFO, 29 October 2018
Fraud
US fraud convictions for ex-pharmaceutical executives
Two former US pharmaceuticals executives have been convicted of fraud offences by a district court in Manhattan. Gary Tanner, a former executive at Valeant Pharmaceuticals International Inc., and Andrew Davenport, the former head of mail-order pharmaceuticals company Philidor Rx Services LLC, were each sentenced to one year in prison for a scheme whereby Tanner steered business to Philidor, while concealing from the company a $9.7 million payment to him from Davenport, which arose as part of the $50 million purchase price Davenport received when Valeant acquired an option to buy his company. The case was the first criminal prosecution arising from various probes into Valeant's business practices following scrutiny from investors.
Reuters, 30 October 2018
UK High Court denies application to charge Barclays over 2008 capital raising
The UK Serious Fraud Office suffered a major setback this week following a High Court decision to deny its application to reinstate charges against Barclays over its 2008 capital raising. Barclays, which made a $3 billion loan to Qatar in November 2008, denied the SFO's allegations that the loan was connected with the Qatari investment which helped the bank avoid government rescue during the financial crisis. The practice, known as financial assistance, is prohibited in the UK.
Reuters, 26 October 2018
Cyber Crime
Vietnam approves cyber security law despite objections from global tech firms
Despite warnings from Facebook, Google and western governments including the US, Vietnamese legislators have approved a new cyber security law which will require foreign technology firms to set up offices and data stores in Vietnam. Legislators approved the law, despite strong objections that it could undermine development, stifle innovation and allow authorities to seize individuals' data, with concerns that it could give Vietnam's Communist Party more control over fake news and slander. Despite the current tight media censorship and low tolerance of dissent, the Ministry of Public Security stressed the necessity of a course of action against the tens of thousands of large scale cyber-attacks it suffers, which cause serious economic loss. The Ministry has confirmed that citizens' information will not be disclosed, and firms would only be required to provide such confidential information under strict procedures.
Reuters, 31 October 2018
Hacker ordered to pay damages over Mirai botnet cyber attacks
A New Jersey man has been ordered to pay $8.6 million in damages and serve six months of house arrest after he was found to have been one of three people responsible for creating the Mirai malware, which infected more than 100,000 internet-connected devices such as IP cameras and home routers devices that were then harnessed for large-scale distributed denial of service attacks. They were also used to create fake clicks to trick advertisers into paying more for renting digital ad space, therefore fraudulently generating revenue.
Reuters, 26 October 2018
Sanctions
Full US sanctions on Iran to be re-imposed from 5 November
The full suite of US sanctions that were in place prior to agreement of the Joint Comprehensive Plan of Action, the nuclear deal agreed with Iran and implemented in January 2016, will come back into force from Monday 5 November. This follows President Trump's announcement in May to withdraw the United States from the deal and the end of a 180-day wind down period.
A number of countries, including China, India and Japan, are reportedly seeking waivers from the US government to allow them to continue purchasing Iranian oil following the re-imposition of US measures, without fear of US reprisals. It was reported on Thursday that India is one of the countries that has been granted a waiver. National Security Advisor John Bolton has indicated that waivers may be available for "friends or allies" of the United States. Meanwhile, the EU is taking steps to establish a special purpose vehicle incorporated in a European country that will allow trade with Iran to continue despite the diverging US position.
The Independent, 1 November 2018
Ukraine's elite sanctioned by Russia
Russia has imposed new sanctions measures on a large number of Ukrainian businesses and politicians, in a move that it describes as counter-sanctions adopted in response to Ukrainian measures against Russia. President Vladimir Putin issued a decree last month calling for economic sanctions against 322 Ukrainian individuals and 68 businesses, in response to "unfriendly actions" on the part of Ukraine. The decree was signed by Prime Minister Dmitry Medvedev on Thursday. The sanctions include the freezing of non-cash funds, uncertified securities and property in Russia, and a ban on the withdrawal of capital from the country. The individuals affected include former Ukrainian Prime Minister Yulia Tymoshenko and the son of current President Petro Poroshenko.
Reuters, 1 November 2018
Tax
Online giants to pay UK "Digital Services Tax" following annual budget
UK Finance Minister Phillip Hammond's budget announcement this week included a new "Digital Services Tax" to be imposed on platforms like Google and Facebook to improve the tax system and to reflect the pace of changing digital business models. Profitable companies with more than £500m will have to account for the substantial value they generate in the UK by paying 2% of such revenue in taxes from April 2020.
Reuters, 29 October 2018
Environmental
Man fined for transporting waste without the necessary licence
A Nottinghamshire man has been fined £319 for transporting waste without the proper licence. The individual was caught transporting controlled waste, including scrap metal and other waste, in a transit van without a waste carrier licence. The man had refused to cooperate with police and refused to be interviewed under caution. He stated that he would see the officers in court and then drove off.
Gov.uk, 24 October 2018
Van crushed for Berkshire waste offences
A green transit van used to dump waste illegally in Berkshire has been seized and crushed by the Environment Agency. Waste was dumped at sites which had been accessed illegally through forced entry.
The van was destroyed by a licenced scrapyard, under Environment Agency supervision, after it was seized by officers as part of an ongoing criminal investigation into the large-scale illegal dumping of commercial waste.
Gov.uk, 29 October 2018
Health and Safety
Manufacturing company fined for forklift truck fatality
A manufacturing company, Woodlands Homecare Ltd, has been fined after a worker was struck by a forklift truck that had been unloading a delivery van. The company pleaded guilty to breaching Section 2(1) of the Health and Safety at Work etc Act 1974 was fined £233,334.
SHP, 25 October 2018
Director of recycling company jailed and company fined £700,000 following bailing machine death
Gaskell's (North West) Limited has been fined £700,000 following the death of worker Zbigniew Galka in 2010 when he was clearing a blockage in a waste compressing machine. The machine activated and Mr Galka suffered serious injuries and later died. The company had also continued to use the machine in a dangerous way for a further five years after this incident which occurred in 2010. Director Jason Gaskell pleaded guilty to breaching Section 37 of the Health and Safety at Work etc Act 1974 and was sentenced to 8 months in prison
SHP, 30 October 2018
Worker seriously injured in lift shaft incident
Two companies, Anders Development Limited and J A Ball Limited, have been fined after a Sunderland worker was found with life changing injuries thought to be caused after he was struck by a falling elevator. The man had been working to dismantle the lift in a former office block. Anders Development Limited pleaded to breaching Section 2(1) and 3(1) of the Health and Safety at Work etc Act 1974 and was fined £100,000 for each offence. J A Ball Limited pleaded guilty to breaching Regulation 13(1) of the Construction (Design and Management) Regulations 2015 and was fined £200,000.
SHP, 31 October 2018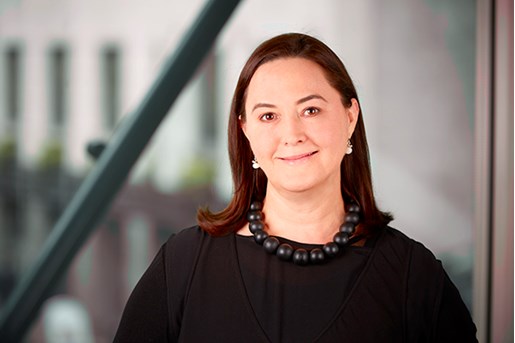 Michelle de Kluyver
Partner, Head of Global Investigations
London, UK
View profile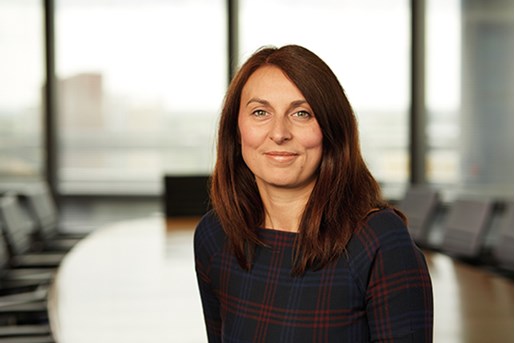 Erin Shoesmith
Partner, Health & Safety United Kingdom
View profile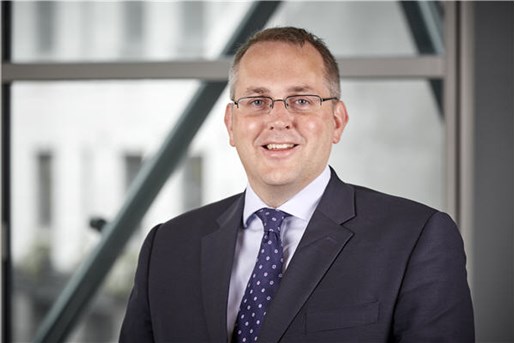 David Pygott
Partner, Global Investigations
London, UK
View profile