Landmark appeal decisions for shale gas industry
---
Introduction
The long awaited Secretary of State for Communities and Local Government recovered appeal decisions in respect of Cuadrilla's exploratory well sites at Roseacre and Preston New Road in Lancashire were issued today, 6 October 2016.
Cuadrilla applied for planning permission for the two exploratory well sites back in June 2014. They were refused by the local mineral planning authority, Lancashire County Council, in June 2015.
Decision
The Secretary of State has:
Granted the Preston New Road appeal subject to conditions;
Let it be known he is "minded to" grant the Roseacre appeal, against the recommendation of his Inspector, subject to his considering further highway safety evidence from parties to the Public Inquiry; and
Granted appeals in relation to the two monitoring borehole array applications associated with operations at the two exploratory well sites.
Key Points from the Secretary of State's Decision
Some key points from the Secretary of State's decision letter are of note:
the need for shale gas exploration was afforded "great weight" in the overall planning balance (para 28) and the Secretary of State had regard to the possible ability of shale gas to secure energy supplies;
Cuadrilla had adequately demonstrated that all potential impacts associated with flowback fluids associated with the well sites would be reduced to an acceptable level (para 33);
in relation to public health impacts of public concern "all pathways that could potentially impact upon public health would be monitored and appropriately controlled" such that health concerns were afforded "little weight in the planning balance" (para 34);
"the available evidence does not support the view that there would be profound socio-economic impacts or climate change impacts on health associated with [the] exploratory works" (para 34);
issues raised by third parties in relation to how shale gas relates to the obligations of the UK Government in the Paris Agreement and the Intergovernmental Conference on Climate Change carbon budgets, as well as any implications for Carbon Capture and Storage, are "a matter for future national policy and not for these appeals", and any site specific emissions from the proposals would be "entirely reasonable and fully justified" (para 35);
the exploratory well projects "represent a positive contribution towards the reduction of carbon" (para 37);
the risk of induced seismicity would be reduced to a minimum and acceptable level (para 39);
no weight in the planning balance was afforded by the Secretary of State to the protection of private interests such as house prices and insurance premiums (para 40);
little positive weight was afforded to local economic benefits which were considered by the Secretary of State to be only "modest" at the exploratory stage, and no weight was applied to the possibility of future national economic benefit which could flow from commercial production at the exploratory well sites at some point in the future (para 47);
any cumulative landscape and visual effects from the exploratory well sites would be very limited and not of any significance (para 55).
Implications for the Shale Gas Industry in England and Wales
It has been a slow start for the UK shale gas industry. Licences to explore for the feasibility of shale gas deposits have been awarded, but no actual exploratory operations have yet begun pending positive planning determinations.
To date the only positive grant of consent for an exploratory well was that given by North Yorkshire County Council to Third Energy in May 2016 for the promoter's site at Kirby Misperton in North Yorkshire. That decision is currently the subject of a judicial review.
This is though the first time a decision to grant planning permission for exploratory wells has come from the Secretary of State. Whilst there are still some further highway deliberations to be made around Cuadrilla's Roseacre exploratory well site, on many key issues the intent of the Secretary of State is clear: the Government wants shale gas exploration to happen.
Whilst promoters must continue to adequately assess all likely significant environmental and planning impacts in a robust manner to achieve planning permission, the Secretary of State has taken the opportunity to provide definitive views, in accordance with earlier written ministerial statements, on broader national issues relating to shale. These he clearly considers are matters for policy and not individual planning application determinations. That underscores site specific issues only as meriting detailed analysis by local mineral authorities when faced with exploratory well applications.
Although there will be some delay to a final determination for Roseacre whilst further highway safety evidence is now considered by the Secretary of State before a final appeal decision, there is also some degree of inevitability around the possibility of a legal challenge to the Preston New Road appeal decision. However, today is nonetheless a landmark day for the industry.
The Government has made clear it will not shirk from overruling decisions of local mineral authorities if it disagrees with them on exploratory shale applications. If need be the Secretary of State will also disagree with the recommendation of his Inspector.
There is added impetus today to promoters wishing to take forward exploratory operations, and a clear warning shot to local mineral authorities from DCLG. The Government wants to see properly considered, and controlled, shale gas exploration in England and Wales.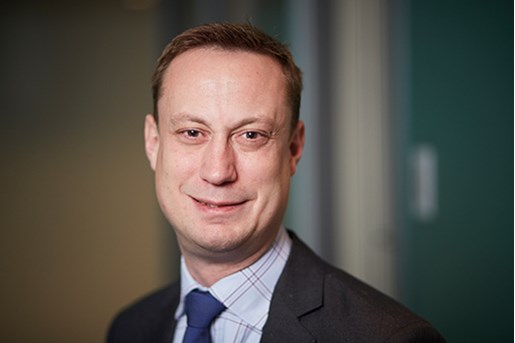 Gary Sector
Partner, Planning and Infrastructure Consenting London
View profile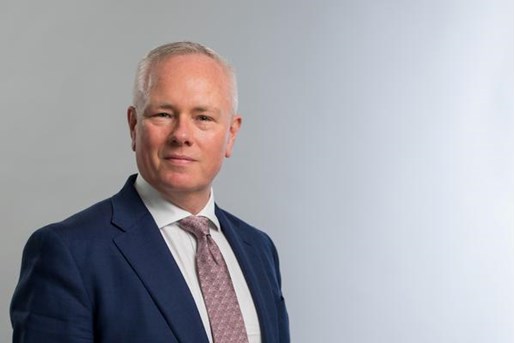 Richard Goodfellow
Head of IPE and Co-head of Energy and Utilities
United Kingdom
View profile