Ofgem are continuing the consultation process on competitively appointed transmission operators (CATOs), following on from their October 2015 consultation which we reported on previously.
---
See our previous article Transmission Operators look out: CATO is coming!
This latest consultation focuses on the criteria and process for identifying when a competitive tender can be run; the pre-tender arrangements under the late CATO build model; and conflict mitigation measures to make sure an incumbent Transmission Operator (TO) that wants to bid for a transmission asset does not have an unfair advantage.
The consultation focuses on the arrangements that are needed now so that Ofgem can tender projects during RIIO-T1. It therefore focuses on the late CATO build model as any Strategic Wider Works (SWW) projects that might be tendered during RIIO-T1 have already been developed and progressed by the incumbent TO.
What to tender: criteria for competition
The October consultation proposed that to be eligible for competitive tendering, a project must be 'new, separable and high value' and set out what this would mean. The respondents to the consultation were supportive of this so Ofgem are keeping these criteria. This will only apply to SWW projects in RIIO-T1. The Energy and Climate Change Committee was concerned that setting 'high value' at £100 million could create a difference in treatment between Scottish and English projects. This is because the financial threshold for a SWW project in Scotland is £50m or £100m whereas in England it is £500m, so English projects between £100m and £500m would not be eligible (as they are not SWW projects). Ofgem has taken a robust view on this and opted to keep £100m threshold.
If a potential project does not quite meet the criteria for tendering, but could do if tweaked, then Ofgem will 'repackage' them as necessary. This could involve bundling smaller projects (but still above the high value threshold) into a single tender or splitting larger projects into separate tenders. A project's scope could be respecified, for example where majority is brand new but a small part involves renovating existing assets, that small part could be taken out so that the project meets the 'new' criteria.
Before a tender: pre-tender arrangements
Where Ofgem decide to tender a RIIO-T1 SWW project under late CATO build, the incumbent TO will be responsible for completing the preliminary works, i.e. the development works needed to progress a project during its early stages including high level design, consenting, land rights acquisition. The consultation sets out details of these and there is further detail in the consultants' report that accompanies the consultation. These preliminary works are broadly analogous to the SWW 'pre-construction' works but will not include supply chain procurement or construction work unless necessary to appropriately progress the project ahead of a tender.
The TO will also compile and submit documents to a project data room and respond to bidder due diligence enquiries (clarifications), as for offshore transmission asset tenders (OFTOs).
There will be new licence obligations on the TOs to compel them to do this, but Ofgem do propose funding TOs for the 'economic and efficient costs' of any additional activities associated with tendering a project that have not already been funded as pre-construction works under RIIO-T1. The value of these will be determined after works completed and the successful CATO will bear the cost.
There will be more detail on the risk allocation between TOs, consumers and CATOs in Ofgem's summer consultation on tender models and the market offering.
A level playing field: conflict mitigation
There is potential for the SO, incumbent TOs and even other bidders to gain an unfair advantage during the competitive tender process and the consultation suggests some measures that they should have to take to mitigate this.
SO's role
The SO's role in identifying future projects for tendering and completing the preliminary works for tendered projects for RIIO-T2 could give rise to an unfair advantage for NGET and other National Grid companies when bidding.
Ofgem are working with DECC on whether there is a need for further separation of the SO role – not just in relation to onshore competition but across all National Grid's activities. Then there will be a decision on appropriate measures.
TO's role
The incumbent TO for a SWW project might also want to bid to be a CATO: there is potential for them (or a group company) to get an unfair advantage. The consultation sets out proposed conflict mitigation measures, going into more detail than the October consultation. See Chapter 4 for the full details but it involves physical separation of assets and people. TOs would have to set out a methodology for addressing conflict mitigation measures for Ofgem's approval before a tender and provide periodic compliance reports.
Other bidders
Other bidders for the project being tendered could have prior knowledge/experience of that project. Ofgem propose arrangements which mirror those for OFTO tenders: signing a confidentiality agreement; signing a conflicts of interest declaration; and providing information on measures to mitigate any declared conflicts. Bidders can be disqualified from the process if Ofgem are not satisfied they have mitigated any conflicts of interest appropriately.
Timescale to introduce competitive tendering in onshore transmission
Ofgem will be publishing further details on their work on this over next few months, including consulting in the summer on how they will run late CATO build tenders and the market offering (revenue stream, incentives etc) for a CATO.
The decision from this current consultation is expected in autumn, alongside a consultation on the necessary licence modifications.
Later this year, Ofgem will publish and consult on further details around the System Operator (SO) role and the separation of National Grid Electricity Transmission's SO and TO businesses.
There will be a consultation on the early CATO build in early 2017.
Ofgem should be ready to run competitive tenders from mid to late 2017. The first one could be for Nugen's proposed nuclear station in Moorside, Cumbria; Ofgem will consult on whether this is suitable for tendering by late 2016.
The competitive tendering regime will be enacted by way of a new Act of Parliament which has already been published in draft and gone through pre-legislative scrutiny - see our article Competition in Onshore Transmission Moves a Step Closer - supported by two sets of regulations: one setting out the 'new, separable and high value' criteria that an asset must meet to be eligible for competition; and a second set detailing the arrangements for running an onshore competitive tender.
In the meantime, TOs will have to proceed on the basis that any of their current high value (over £100m) SWW projects could be put out to competition, although at least it seems that if this will involve any extra work, the CATO will end up funding this. What isn't clear is who bears the cost of any delay caused by putting the project out to tender.
And what we also don't know is what NGET's role in this will be in the next few years, given that the SO role is being brought into question.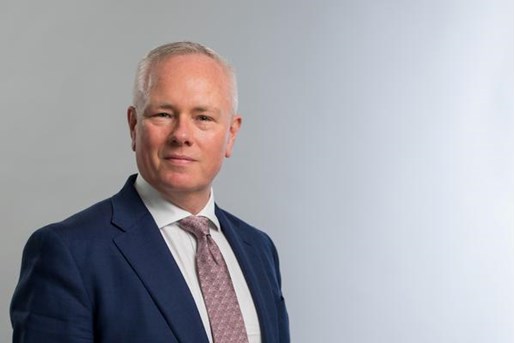 Richard Goodfellow
Head of IPE and Co-head of Energy and Utilities
United Kingdom
View profile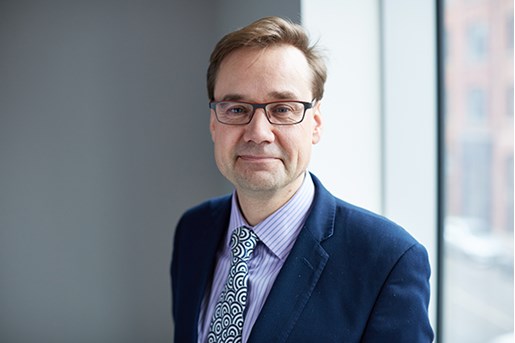 David Shaw
Partner, Construction and Engineering
Leeds, UK
View profile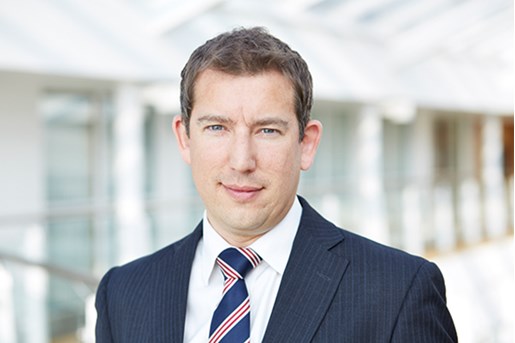 Paul Dight
Partner, Energy and Utilities United Kingdom
View profile