Welcome to the Seroxat series, where AG and Henderson Chambers – who acted for GSK – discuss the key takeaways from GSK's victory in its defence of the long-running Seroxat group litigation.
---

Tune in to hear from our experts on how the team successfully navigated the challenges of product group litigation, and third party litigation funding.
What was the litigation about?
The Claimants in this case alleged that GSK's prescription only antidepressant drug, Seroxat, was defective within the meaning of the Consumer Protection Act 1987 because it was worst in class for discontinuation symptoms when compared with other drugs in the comparator class. The Claim Form was issued as long ago as 2007, although the litigation was effectively stayed for almost five years from December 2010 after the Claimants' public funding was withdrawn on merits grounds. Although a number of claimants discontinued, a group of over 100 of them then obtained third-party funding and the litigation was revived from 2015 onwards.
Over a series of hearings before Mr Justice Foskett, the court set out the nature of the Claimants' case which was being permitted to proceed to trial. Mrs Justice Lambert J was appointed as the trial judge in November 2018. The trial, listed for three months, finally started before her at the end of April 2019, but was quickly adjourned to allow the Court of Appeal to rule on the question of the scope of the Claimants' claim.
Following GSK's success in the Court of Appeal, GSK applied for judgment on the basis that the claims were legally untenable. Judgment was entered in GSK's favour on 3 July 2020, along with an award of costs, in part on an indemnity basis.
---
VIDEO 1: Careful and efficient case management
In conversation with Charles Gibson QC (Henderson Chambers) and Megan Goodman (Associate, AG) who discuss the important milestones that led to GSK's successful defence of the claims.

VIDEO 2: A holistic approach to defect
In conversation with Adam Heppinstall (Henderson Chambers) and Cécile Burgess (Managing Associate, AG) about how, for the first time, the English Court of Appeal endorsed the "holistic approach" to product safety.

VIDEO 3: Regulation and product liability
In conversation with James Williams (Henderson Chambers), Mark Chesher and Gabriella Coombe (respectively Legal Director and Associate, AG) about how regulatory approval affects a product liability claim.

VIDEO 4: Group actions and third party funding
In conversation with Malcolm Sheehan QC (Henderson Chambers), Louisa Caswell and Sivan Daniels (respectively Partner and Legal Director, AG) about how third party commercial funders backing individual claimants in the context of large group actions face the risk of significant costs liability being passed on to them if the claims fail to succeed.
---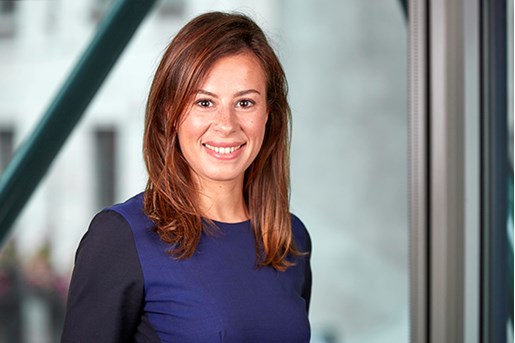 Cécile Burgess
Partner, Dispute Resolution
London, UK
View profile