Coronavirus Public Inquiry
---
The last 18 months have shown that no sector has been left untouched by the pandemic and the imperative for businesses affected by it to engage with the Covid Inquiry is crucial, not least to set the boundaries for any future similar events and ensure they are managed with a broader focus to give more weight to economic and social harm.
Since March 2020 the Parliamentary Science and Technology Committee and the Health and Social Care Committee (the Committees) have held separate inquiries examining the Government's response to the Covid-19 pandemic. In October 2020, the Committees launched a joint inquiry, Coronavirus: lessons learnt, to consider key issues that emerged during the first wave of the pandemic. The Government has now published 'Coronavirus: lessons learned to date' (the Report) outlining lessons for the UK and others on how to confront future health emergencies.
This briefing examines the findings of the Report, explains why businesses may benefit from participating in the Public Inquiry and what businesses must do to prepare. The message to maintain constant readiness but also prepare for the right risks cannot be over-emphasised for UK businesses, not least because the Report is an important preamble to the Covid Public Inquiry due to commence in Spring 2022 (Covid Inquiry).
REPORT FINDINGS
Whilst the full scope of the Covid Inquiry is yet to be determined, the Report's areas of focus are likely to mirror the Covid Inquiry's main themes:
1. Pandemic preparedness and lockdowns
The Report found the UK's pandemic planning tools were too focused on an influenza model and failed to learn lessons from the SARS, MERS and Ebola outbreaks. The result was that the UK's pandemic planning performed less well than other countries. A more emphatic and rigorous approach to stopping the spread of Covid, as adopted by many East and South East Asian countries, should have been taken.
The UK also followed the wrong policy during the first three months of the pandemic by trying to manage the spread through the population rather than stop it from spreading altogether.
2. Testing, tracing and social care
Public Health England (PHE), proved itself to be poor at delivering an operational testing system at the scale and urgency required by the pandemic. The Report found it was a mistake to stop community testing early in the pandemic whether because of inadequate capacity or deliberate policy. Ministers and scientific advisers should have presented a greater challenge to PHE in order to increase testing capacity from the outset.
The Report found that the social care sector did not have a prominent voice during the early stages of the pandemic and this prevented Ministers from receiving important advice during decision-making.
3. At risk communities and vaccines
The Report found that existing social, economic and health inequalities were exacerbated by the pandemic and contributed to unacceptably high death rates amongst people from ethnic minority communities and those with learning difficulties. This has underlined the need for an urgent and long-term strategy to tackle health inequalities.
The Report found one positive takeaway in respect of the Government's early investment into research and development of vaccines. This played a significant part in the vaccine programme's success.
WHY SHOULD BUSINESSES PARTICIPATE IN THE COVID-19 PUBLIC INQUIRY?
Business involvement in the Covid Inquiry may take many forms, from Core Participant status to organisations being called upon to give evidence (and perhaps being compelled to do so). Some may face reputational damage if criticism is directed at them but they did not engage.
1. Opportunity to influence lessons to be learned and other procedural aspects of the Inquiry
One purpose of the Covid Inquiry will be to identify what went wrong and how to avoid similar failings in the future. By participating, businesses will be able to express their views which may impact Government policy and as a result, these reforms would be more favourable to business interests.
Participating in the Covid Inquiry as a Core Participant will have a number of key benefits to affected businesses which will not only avoid unfair challenges but also allow businesses to influence policy and have their say on impeding regulation resulting from civil and criminal liabilities that may subsequently arise. Participants may have the opportunity to make opening and closing statements to the Covid Inquiry setting out their position in relation to the Terms of Reference (scope) of the Inquiry and any related issues.
Participants would have the opportunity to request permission from the Chair to ask questions of the witnesses. This can assist in making sure that key facts are presented to the Inquiry and business interests are protected. Core Participants would also be provided with a copy of the Chair's report to the Minister upon conclusion of the Inquiry prior to its publication and able to make submissions based upon it.
2. Access to Inquiry documents and evidence
Participants would have access to Inquiry evidence such as Government documentation in relation to decision-making. This can be advantageous to businesses to enable them to access information they would not otherwise be able to and to ensure that they are properly informed about what went wrong and why.
Equally, it would allow businesses to establish whether any evidence lodged is damaging to their interests and would allow them an opportunity to respond to it.
Any business may be compelled to produce documents or evidence, but if that business does not have Core Participant status, it is very difficult to provide any context in order to protect their interests.
3. Collective action and publicity
A business can be given Core Participant status jointly with others. Collective action can reduce costs and increase the gravitas of the group.
Inquiries always attract significant publicity and by being involved as a Core Participant, whether alone or jointly, businesses have the opportunity to promote and raise awareness of key messages they want the Government and the public to know through submissions or witness evidence.
HOW CAN BUSINESSES PREPARE?
Organisations should take action now to ensure they are given a meaningful and prominent voice within the Covid Inquiry and take proactive measures to prepare for the right risks in order to avoid the inevitable fall out that will arise from the Covid Inquiry.
Addleshaw Goddard's Public Inquiries team is currently instructed on the Grenfell Tower, Manchester Arena and Scottish Hospitals Inquiries. If you require any further information in relation to public inquiries, please contact Erin Shoesmith / David Young below.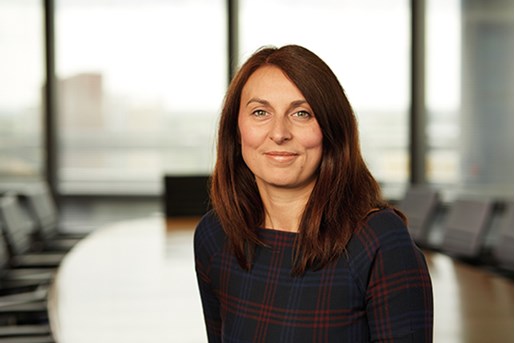 Erin Shoesmith
Partner, Health & Safety United Kingdom
View profile