Our business support and restructuring (BSR) team operates nationally to provide consistently high levels of service and a commercial, results-driven focus.
---
At some stage in most companies' lives they will experience challenges to business stability or success, be it from emerging competition, increased overheads, pensions issues, debts, direct creditors or the pressures of a group structure. Cash flow issues leading from inadequate working capital, overtrading and poor cost control are common symptoms, which can quickly lead to deteriorating relationships with funders and other stakeholders.
We have great expertise in areas such as company law, real estate, banking, employment and dispute resolution, giving us the resource and experience to deal effectively with all issues in a restructuring or financially-stressed scenario.
Addleshaw Goddard's involvement at an early stage helps identify problems and promote constructive dialogue with stakeholders. It offers the best opportunity for a beneficial outcome, for example, through the rescheduling or refinancing of debt, restructuring of equity, reorganisation or disposal, with or without going through the insolvency process. We also help where business challenges arise because of trading issues faced by suppliers or customers.
Our BSR team has enviable positions on all the major bank panels and benefits from excellent relationships with the restructuring and insolvency specialists at the market's leading accountancy firms and agents. All speak highly of the service they receive from AG.
"The group is hugely experienced, technically strong but also commercial and practical in its approach."
Chambers (2016)
Strength in depth

With established BSR teams across the UK, the national team has ten Partners and more than 35 specialist restructuring and insolvency lawyers. This dedicated resource (which few of our competitors can genuinely match) offers a full service across the entire spectrum of restructuring and insolvency assignments - in a broad range of sectors.

External recognition

Our Leeds and Manchester BSR teams are ranked number one in both the Chambers legal directory and The Legal 500. In the larger London market, AG's BSR team is widely seen as the 'rising star' and ranked in Band 2 (Highly Regarded).

A genuine Partner-led practice

Clients tell us that they value our "partner presence" on their transactions and this is something that distinguishes us from many of our competitors. Businesses benefit from partner leadership and experience, supported by strong, responsive and respected teams in each of our national offices.

Fantastic clients

We are on the panels of all major UK banks, a testament to our history of strategic investment. Our penetration in the financial services sector is not confined to banks, though; we act for funds, asset based lenders, building societies and mutuals, alongside 'challenger banks' and other alternative debt providers.

Sector focus

Recent work includes assignments in the healthcare, education, hotel and leisure and retail and consumer sectors. We have a growing reputation for our expertise dealing with distressed professional service firms (particularly in the legal sector) – and, of course, for our work across the financial services sector.

Recent bank restructurings, a focus on core business, increasingly stringent capital adequacy requirements and more onerous accounting treatment for non-performing loans can all act as a catalyst for loan disposals. Addleshaw Goddard has in depth experience of advising banks on their de-leveraging strategies however they arise.

We are familiar with a wide variety of transaction structures, whether on LMA or bespoke terms, and involving outright transfer and synthetic alternatives including sub-participation, trust based arrangements and ISDA based swaps and pass-throughs.

We are also well versed in the mechanics required to effectively transfer any related security interests and any associated interest or currency related derivative instruments.

Our experienced transactional lawyers are able to anticipate and deal with a variety of commonly encountered issues, including:

restrictions on transfer and disclosure (in particular relating to the meaning of "qualifying banks" and "financial institutions");
the impact of the FCA review on interest rate hedging product mis-selling;
the treatment of ancillary facilities (including credit cards and BACS) and blocked accounts in light of banks' TCF requirements; and
the allocation of risk and responsibility between seller and buyer on sale and, in particular, in relation to any residual sub-participated positions.

We have recently acted for:

a major UK bank on the intra-group transfer of its participation in c. £18bn of commercial loan facilities
a UK lending bank on the sale of its interest in a significant loan asset
a leading UK bank on the sale of a large UK real estate backed commercial loan portfolio
a leading UK bank on the sale of a significant single borrower portfolio
a major UK bank on the English law aspects of two large Irish real estate backed commercial loan portfolios
an EU financial institution on the disposal of a large portfolio of UK real estate loans
a major high street bank on a £16bn intra-group transfer of commercial loans between balance sheets

Prior to entering into negotiations regarding a proposed financial restructuring, the financial institutions for whom we act value a comprehensive review of the security they have to support their exposure. Early identification of any issues or deficiencies in a security package affords the parties the potential opportunity to "make good" in the context of a consensual restructure. Equally, a full security review represents the foundations of any pre-enforcement contingency planning exercise.

With our large National teams (supported by TST), we are able to undertake this work cost effectively and, where circumstances require, within a rapid turnaround time.

Our National BSR team have reviewed thousands of connections and are familiar with the types of problems which commonly arise when taking or perfecting security. We can offer sensible commercial solutions, honed by many years of experience.

Highlights include:

Administrators of UK Coal
Bank deleveraging sector: several high profile loan portfolio sale and acquisitions
BDO: connection with the restructuring of the Motorworld group
Deloitte: administrators of the retailer, Bank Fashion
Duff & Phelps: administrators of the Puma Hotel Group and the sale of 21 regional hotels
Endless

acquisition of Charpentes Francaises, the French market leader in producing timber roof trusses, timber frames and other timber-related products for commercial and residential properties
acquisition of Bright Blue Foods, a manufacturer of retailer own brand and licensed brand cakes and pastries
acquisition, restructuring and disposal of Kiddicare

Significant creditor: Four Seasons care home group
Grant Thornton

administrators of Carcraft
administrators of Eco Plastics, the reprocessor of recyclable materials

KPMG

administrators of De Stefano Property Group
administrators of Newsfax Printers (whose titles included the Financial Times, Metro and City AM)

Liquidators of Halliwells LLP
PwC

administration of a 19-company real estate investment portfolio
administrators of the retailer, Internacionale

Significant creditor: administration of Phones4U
SSI UK: closure of the coke ovens and blast furnace at its Redcar steel works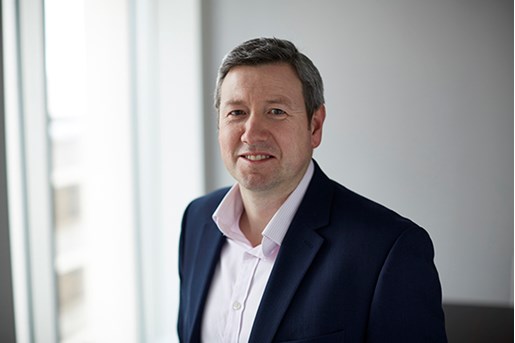 Ged Barnes
Partner, Head of Business Support and Restructuring
Manchester, UK
View profile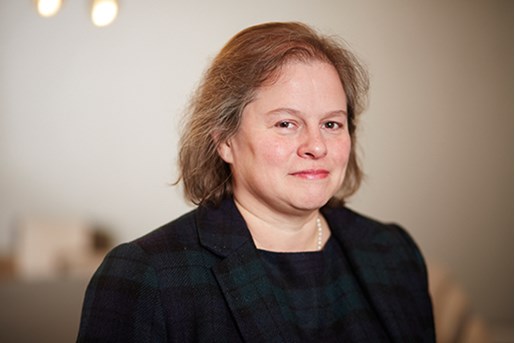 Alison Goldthorp
Partner, Business Support and Restructuring
London
View profile