An appetite for growth and differentiation
---
Shifting consumer tastes, the pressures of new technologies, soaring business rates and Brexit: today's restaurants, bars and pubs are operating in a difficult and turbulent environment. Undoubtedly, some businesses will not survive, but alongside the challenges are numerous opportunities out there for savvy operators and investors: whether making use of multi-channel front-of-house technologies, expanding into the delivery market or capitalising on new leases that come to market. Responding quickly to exploit these opportunities is key. We help our clients do just this and more.
Some examples of the work we've done are:

Admiral Taverns Group: funding of £36m to finance the purchase of a portfolio of tenanted pubs from Heineken's Star Pubs and Bars
The Alchemist: private equity backed buy out and roll of the Alchemist cocktail bar and restaurant chain
Byron Burgers: general property matters
Bleeding Heart Group: new restaurant advice
Chaophraya: term and capex facilities
Cirrus Inns: acquisitions/disposals and a full range of employment issues
Giggling Squid: £6.4m investment in the Thai restaurant chain by the Business Growth Fund to support future expansion
Gusto Restaurants: acquisition by Palatine Private Equity of the Gusto chain, sited across the North of England and Scotland
Hammerson: on several key pre-lets to national restaurant chains including Frankie & Benny's, Nandos & Prezzo
Las Iguanas: £24m secondary MBO sale of the UK-wide Las Iguanas restaurants chain to Bowmark Capital
Meadowhall Retail Park: lettings to restaurant operators including 5 Guys, Carluccios, Ed's Easy Diner, Giraffe, TGI Friday, Wagamama and Yo! Sushi
Patisserie Valerie: recapitalisation of the business, including roll-out and bolt-on acquisitions
Pho: term and capex facilities provided to the Vietnamese restaurant chain
Red's True Barbecue: various investments by private investors into the UK-wide chain of American-style Barbecue restaurants
Seafood Pub Company: general property acquisitions and PE investment from Penta Capital
Leading pub and restaurant chain: food labelling and origin issue

There are a number of issues affecting restaurants, bars and pubs today. We have created a series of PDF guides which give an overview of various issues and how we can help our sector clients to overcome these challenges and make the most of developments and opportunities within their market.

Weathering the sector challenges

Whilst the UK eating and drinking scene has previously proved its resilience, many foresee challenges ahead due to increasing cost bases, Brexit uncertainty and market disruptors like Deliveroo and Just Eat.

Deciphering your data

Big Data is the latest buzzword on everyone's lips. Yet what is it? Big data is used to describe data sets that are large and complex. It refers to everyday data you collect within your restaurant, bar or pub business and how to analyse it to reveal trends and patterns in behaviour.

Credit appetite

The restaurants, pubs and bars sector currently finds itself able to attract many types of financing. Market participants can benefit from a number of options ranging from their customers supporting crowd funding initiatives to decent multiples of leverage for private equity owners on MBOs and low margins on debt for multi-site corporate businesses.

Protecting your name

IP rights are valuable assets that need to be protected, managed, utilised and enforced. However, it is also important to recognise where the IP rights of third parties may be infringed. Data, domain names and franchise are just a few of the areas where intellectual property rights issues may arise in the sector.

Site locations

Strong rental growth has continued over the last 12 months for traditional 'in-demand' locations as trading remained largely buoyant in the immediate wake of Brexit and several chains remained acquisitive. However, the restaurant, pubs and bars sector is now feeling the pressure of business rates, increased costs and the uncertainty of a drawn-out Brexit and this is likely to have a different effect on rental growth in various locations around the UK.

Health and safety – a burning issue

One year on from the introduction of the new health and safety sentencing guidelines, we have witnessed a continual rise in the level of fines being imposed on employers in all sectors. It is now critical that employers put employees' health and safety at the top of their agenda and that risks within the workplace are identified and managed effectively.

Uncertain times ahead?

The pubs, restaurants and bars sector was arguably the most buoyant UK sector for M&A activity in the 2 years preceding the Brexit referendum, with a number of very high profile deals, as well as a significant amount of development capital and mid-market activity in the casual dining sector in particular.

Don't land yourself in hot water

The bars and restaurants sector sees a high turnover of employees across multiple sites, and recruitment from a wide range of nationalities. Get your immigration and recruitment processes right to save embarrassment, cost and potential criminal liability.

Keep your dream team

Retaining talent has long been a key challenge for employers in the bars and restaurants sector. Across all levels, high staff turnover is cited as one of the main reasons for lower productivity. Employers can often find themselves trapped in a cycle of poor staff retention, reliance on non-permanent staff and, as a result, higher costs of continual training and re-training.

Reputation – the key ingredient

Operational issues, media enquiries, sensitive litigation, pressure groups, aggrieved customers, disaffected employees, regulatory or police investigations and activist shareholders can all put at risk the reputation of a hospitality business, its brands and its directors.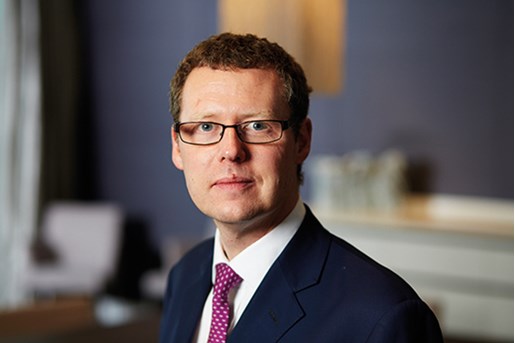 Mike Hinchliffe
Partner, Head of Private Equity
London
View profile