Bringing your product to market
---
The consumer market is constantly evolving. Whilst the UK economic outlook has improved, this has not been matched by a significant increase in consumer confidence and people remain somewhat cautious about spending money. As a result, price, convenience, quality and customer experience are more important than ever. A reluctance to spend has not dampened consumer expectations: people want a lot for their money and they want it quickly – regardless of the channel they use.
How businesses respond to these challenges is critical in securing and maintaining a competitive advantage, and we help our clients to do this.
We work with flagship consumer brands, including Associated British Foods, British American Tobacco (BAT), Britvic, Diageo, McBride, PZ Cussons and Tate & Lyle, as well as smaller businesses and start-ups in the sector. This means we're well placed to monitor developments in the sector and to help our clients plan accordingly.
Here are some examples of recent client assignments:

Advising CN Creative on the disposal of their e-cigarette business to BAT.
Advising BAT on operation and supply agreements.
Providing a full range of corporate and commercial work to PZ Cussons including the acquisition of the Charles Worthington, Sanctuary Spa, St Tropez and Fudge brands.
Advising on the development of one of Europe's largest bio-energy facilities for British Sugar.
Acting on behalf of the three leading food waste companies in the market.
Acting for McBride on a full range of legal work from transactional support to restructuring work and plc matters.
Acting for REN Skincare of the sale of natural beauty products to Unilever.
Advising a FTSE 100 company in relation to product safety issues arising pre-launch in relation to innovative electrical goods.
Advising Grace Cole on its multi-million investment from the Business Growth Fund.

From the digital revolution to increasing globalisation, there are a number of issues currently affecting the consumer sector.

We have created a series of PDF guides which give an overview of various issues and how we can help our FMCG focused clients to overcome these challenges and make the most of developments within the sector.

Explore our guides below:

Delivering the Goods

Global supply chains are becoming more complex. The proliferation of omni-channel options has had a knock-on effect on order fulfilment methods, meaning manufacturers have had to become more flexible to meet the needs of their customers.

Digital Revolution

"Omni-channel" may feel like a marketing buzzword, but it represents a significant shift in the retail and consumer sector. Those operating in the consumer space need to provide a seamless experience, regardless of channel or device.

Safeguarding Innovation

Intellectual property (IP) rights are valuable assets to brandowners. IP disputes are becoming increasingly common across traditional and online platforms. Sources of dispute are diverse but demonstrate how far-reaching and integral IP is in ensuring a competitive advantage.

Growing the Portfolio

Creating a dynamic multi-faceted brand portfolio remains the "holy-grail" for many consumer businesses. Executing a targeted acquisition strategy can transform the profitability of a portfolio but acquiring high profile brands is a competitive business and comes with inherent risk which need to be understood and managed.

Growth in a Global Market

Globalisation in business is nothing new – but it is becoming increasingly commonplace as markets become better integrated and accessible. Whilst expanding into overseas markets can be capital and time intensive, and potentially risky, spending time at the outset assessing your strategy and motives can pay dividends.

How high?

New sentencing guidelines published in November 2015 will impose tougher penalties for companies committing health and safety, corporate manslaughter, food safety and hygiene offences and are intended to ensure that companies take their responsibilities seriously.

Managing a Recall

There have been numerous high profile product scandals over the years – from horsemeat to car emissions. Each episode or product recall can be damaging for companies both in the time and money spent rectifying the problem or responding to criminal charges, but also in terms of reputational damage and lost custom.

The Promotional Minefield

Any successful consumer product needs to be marketed successfully, which includes avoiding the potential legal and commercial pitfalls that could lead to civil, criminal or regulatory action. The ever-growing thicket of regulations in both UK and EU law means that it is more important than ever to make sure your advertising strategy is legally compliant as well as commercial and innovative.

Working with consumer businesses

Download our dedicated sector brochure - Working with consumer businesses.

Retail's top global hotspots (2017)

Our report launched in association with Retail Week: "Retail's top global hotspots: Mapping your fast track to international growth". The report explores key markets for retailers looking to expand internationally now and in the future.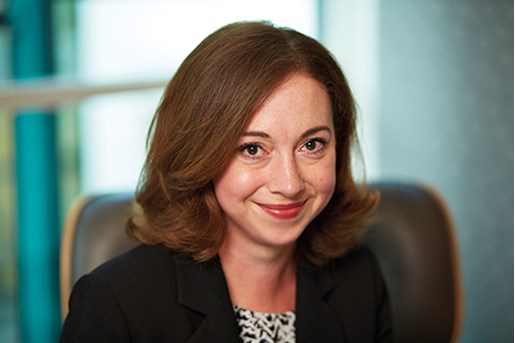 Emma Armitage
Partner, Dispute Resolution, Intellectual Property
London, UK
View profile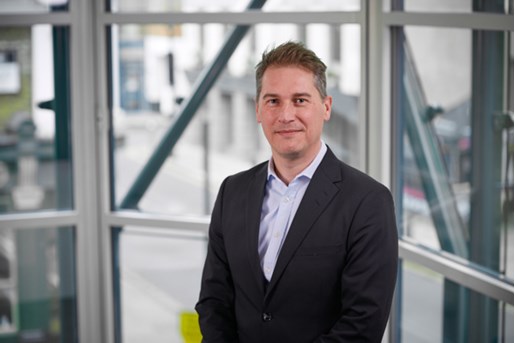 Chris Taylor
Head of UK M&A and Africa London, UK
View profile