We're more than just your lawyers
---
At Addleshaw Goddard, your success is important to us. That is why we go beyond our duty as your lawyers and seek to add value to your business wherever we can.
One way we do this is by inviting our clients and their teams to be part of our sector community. We bring these communities together at regular events in order to track key developments, share know-how and views, and to connect our clients up with one another.
We want to be part of a community that shares challenges and problems, ideas and solutions with each other. Our community hub allows us to do just that through tailored legal updates, training and knowhow and our varied event schedule.
Take a look at the various information resources which are regularly refreshed to see how you can benefit from our R&C community.
Recent events and hot topics
2019 Retail and Consumer Horizon Scanner: the year ahead at a glance
Our 2019 Horizon Scanner tool allows clients to see upcoming legislative changes and how these will affect businesses in the sector.
Download the 2019 Horizon Scanner
---
Distributing and competing in online markets: revisiting old problems in new contexts?
We were pleased to welcome Alan Giles of the CMA (speaking in a personal capacity) and Dr Alexander Birnstiel of Noerr LLP alongside our own competition experts Bruce Kilpatrick and Rona Bar-Isaac for an event looking at how the evolving online market is affecting competition for retail and consumer businesses, and how regulations are changing to meet the challenges arising from a shifting landscape.
Read more here about the key themes discussed during the event
---
National Living Wage, Zero Hours Contracts and Sunday Trading
We were pleased to host a roundtable event on 1 December looking at upcoming changes to employment legislation and their potential impact on retail and consumer businesses.
Read more here about the key themes and concerns that were discussed at the event
---
The changing face of retail - 2015
As a follow up to our immensely popular key speaker event in 2014 with Justin King, we were joined on 4 November 2015 by Mike Coupe, the current CEO of Sainsbury's. We asked our audience for their views on some of Mike's insights and are pleased to share some of the common themes and commentary.
Click here to take a look at some of the themes discussed
---
Christmas trading results & 2015 outlook
We were delighted to host with Barclays and PwC a Retail & Consumer breakfast briefing focusing on 2014's Christmas trading results along with thoughts on 2014 and the outlook for the retail and consumer sector in 2015.
Read more about the key themes that were discussed at the event here
---
Food and drink crime - how to police and prevent it
We hosted Professor Chris Elliott, food security expert and author of the government's independent review into the integrity and assurance of food supply networks. Professor Elliott shared his thoughts on how the Food Crime Unit will operate and his insights into what the industry can and should be doing to protect the integrity of food and drink supply.
View our infographic on the 10 key issues discussed during the event here
---
The changing face of the consumer landscape
As the retail market continues to go through a fundamental shift, Addleshaw Goddard, Barclays and PwC, brought together some business leaders to discuss how the sector can stay current and adapt to changing shopping trends and habits as the consumer becomes ever more savvy and demanding.
Watch our video from the event to hear the speakers' perspectives on the key themes of the event
---
The changing face of retail
Across the UK and beyond, retailers and FMCG suppliers face unprecedented challenges; challenges which are changing the face of the market, and the fate of retail and consumer businesses, forever.
We recently held an event for our retail and consumer clients, with Justin King, CEO of Sainsbury's attending as a speaker. Justin spoke about issues that are close to our hearts - values, price, transparency and a customer-focused culture.
Watch our short film from the event here
---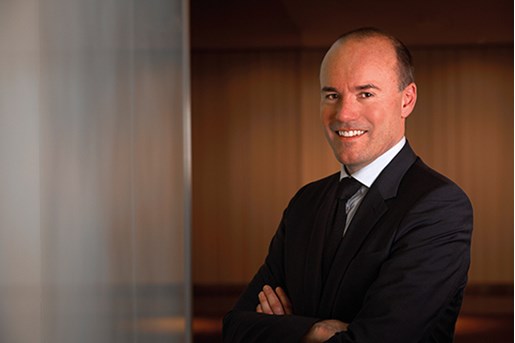 Andrew Rosling
Co-Head of Retail & Consumer Sector, Partner, Mergers and Acquisitions London
View profile