Expertise
Eckart advises both listed and non-listed buyers and sellers in national and international M&A transactions as well as in distressed M&A transactions. He also provides advice in the areas of competition law (including national and international merger flings), commercial law, trade law, insolvency law and distribution law. In addition, Eckart has extensive experience in structured finance and general banking matters that enables him to handle complex financing transactions for borrowers as well as international banks and financial institutions.
Eckart's clients operate in many different industrial sectors including transport & logistics, banking, healthcare, packaging, automotive and, high-technology.
Education
Eckart studied at the University of Hamburg and at the University of New South Wales (Sydney). Upon completion of his studies, Eckart conducted two traineeships, one with the M&A advisory arm of Berenberg Bank, Germany's oldest and biggest private bank, and the other one with a large Australian based law firm.
He started his legal career at Buse Heberer Fromm, and was part of the team launching a the Germany office of a US law firm in 2007, later becoming office managing partner, and then head of its global Brexit team. Eckart was also country liaison partner for Australia, handling inbound and outbound Australian projects and work matters.
Advising a leading provider of IT services in the healthcare sector in connection with the sale of one of its major business divisions to a competitor.
Advising a producer of cranes and heavy machinery in relation to the sale of both its mining vessel division and its excavator division to various competitors in a private auction.
Advising a group of investors in connection with the acquisition of real estate (both commercial and residential) in Berlin with a total investment volume exceeding EUR 50 million.
Successfully represented a group of shareholders in connection in more than 30 different cases before state courts.
Advising Netinera Deutschland GmbH in connection with the acquisitions of trains via finance lease structures with a total investment volume exceeding EUR 1 billion.
Advising a global producer of compressor systems and power tools in connection with a revolving credit facility exceeding USD 4 billion.
Advising a leading UK producer and distributor of cleaning products in connection with the funding of its operations via factoring agreements.
Advising a renowned group of German clinics specialized in radiation therapy and its majority shareholders in connection on corporate law issues.
Advising a world's leading developer, producer and owner of geothermal power plants in connection with the erection of various power plants southern Germany (Bavaria).

Eckart studied law at the University of Hamburg and at the University of New South Wales (Sydney). Upon completion of his studies, Eckart gained work experience with one of Europe's leading privately owned banks (M&A Advisory) and with a large Australian law firm based in Sydney.
In 2002 he started his legal career with a German law firm. He joined a renowned US based law firm in 2007 and was part of the team that opened the German offices. He was appointed the law firm's managing partner of the German offices in 2014 and served as such until 2019.
In 2019 Eckart opened the first German office of Addleshaw Goddard in Hamburg together with a team of lawyers.

Hanseatic Bar Association Hamburg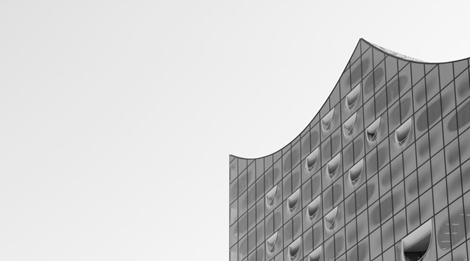 Our Hamburg practice is established in the German market, providing local expertise on a global scale to clients with business interests across Europe, Asia, the Middle East, the US as well as Africa and other emerging and frontier markets.
Find out more