Under EU law certain food and drink products can currently benefit from protected status.
---
Protected designations of origin (PDOs), protected geographical indications (PGIs) and traditional speciality guaranteed (TSGs) (together "protected statuses") are available to products that can demonstrate that they are produced in specific areas and/or using particular (often traditional) methods.
The rationale of protected statuses is to maintain and encourage traditional production methods and to reward producers for their investment. Examples of PDOs in the UK include Jersey Royal Potatoes and Stilton Cheese. UK PGIs include Scotch Whisky, Yorkshire Wensleydale Cheese, Arbroath Smokies and Cornish Sardines. UK TSGs (TSGs are the most rare EU protected status) include Traditionally Farmed Gloucester Old Spots Pork and Traditional Farmfresh Turkey.
PDOs, PGIs and TSGs differ from trade marks as they do not belong to any one person but are a collective right of producers, provided that their goods comply with the product specification granted. They stop other producers who do not follow the prescribed methods and/or are not located in a particular area from using the name and allow producers who do to command a premium for their produce.
Following the vote for Brexit, there is now a concern that these protections could be lost – weakening the position of UK producers against those in the EU.
Since 1995, the TRIPS agreement (Trade-related Aspects of Intellectual Property Rights) has required that members of the World Trade Organisation (WTO) provide protection for geographical indications. Any protections available to producers in one WTO member country should be reciprocal with WTO member countries being accorded the same protection. The EU rules took their cue from the TRIPs agreement and are now acknowledged as one of the most robust protective regimes globally.
Protected statuses are available to non-EU products, for instance, Tequila benefits from a PDO. However, the vast majority of products protected under the schemes are those produced inside the EU.
The UK does not currently operate its own national system for Protected Statuses. However, under the current system before being submitted to the European Commission applications must first be approved by Defra (or the relevant bodies in Scotland, Wales or Northern Ireland).
As with many aspects of Brexit, the position is not yet clear. However, taking into account the legislative origin of protected statuses and their availability to producers located outside the EU, UK based producers may not lose their rights in the EU. As stated above, the schemes already provide coverage for non-EU products, although the likelihood is that Defra would need to implement a similar scheme to allow for mutual recognition of any existing EU PDOs, PGIs and TSGs and future protected statuses.
In addition, Protected Statuses have been reflected in bi-lateral trading agreements negotiated by the EU; a list often being annexed to the agreement. The status of any UK Protected Statuses under these agreements following Brexit will be uncertain. The UK's current intention is to negotiate its own independent trading agreements. However, it will take time for these to be put in place.
Mutual recognition of protected statuses within the UK may limit the ability for UK producers to offer their own alternatives, for instance, English "Champagne". This may appear to be a lost opportunity. However, even without protected statuses, passing off actions have been successfully used in the English Courts to stop such products. For example, the Courts previously blocked the sale of "Elderflower champagne" on the basis that it would erode the distinctiveness and exclusivity of champagne. More recently, applying similar principles, the English Courts held that products marked "Greek yoghurt" must be made in Greece using a particular process.
Representative associations, such as the National Farmers Union and the Scotch Whisky Association, are lobbying the government on behalf of their members. While tariffs and subsidies will be high on the agenda, UK producers should ensure that a proposal is developed for Protected Statuses.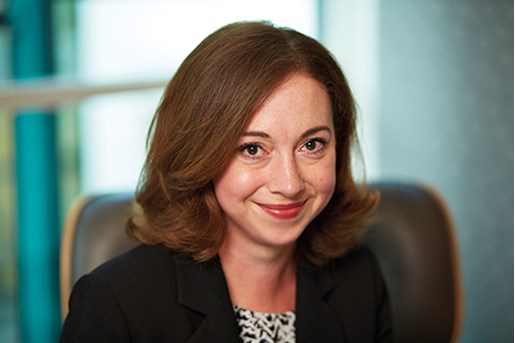 Emma Armitage
Partner, Dispute Resolution, Intellectual Property
London, UK
View profile