After months of crystal ball gazing as to what any immigration regime will look like for EEA migrants working in the UK post-Brexit, the transition deal agreed in principle by the UK Government and EU leaders has helped to lift some of the fog that surrounds this issue.
---
Here, we explain what is now known, when we can expect more detail and what actions employers should be taking now.
What do we now know?
In a policy statement published by the Home Office and the Department for Exiting the European Union in late February 2018, the Government stated that EU citizens and their family members will be able to move to the UK during the implementation period on "the same basis as they do today".
We are told that this means "that there will be no new constraints on working or studying in the UK in the implementation period. This will also be the case for UK nationals moving to the EU during this period." In other words, EU citizens arriving in the country during the nearly two year transition period from 29 March 2019 to December 2020 will enjoy the same rights as those who arrive before the March date.
This announcement is a positive one for businesses who rely heavily on EEA migrants, either directly within their own workforces, or indirectly. It is also something of a change in the Government's position since the start of 2018, when the Prime Minister intimated that she would be pushing for a difference between the rights of those EEA nationals who arrive before Brexit and those who arrive during the transition.
However, whilst this announcement is helpful outline detail on what the transition period may look like, beyond that, business remains in the dark and this uncertainty continues to take its toll. Figures released in late February show net migration (i.e. the difference between those coming into Britain and those leaving) from other EU countries falling below 100,000 for the first time since March 2013. Separate figures show the number of EU nationals working in Britain increasing by 101,000, its lowest amount since September 2013.
When can we expect further detail?
As we have reported in previous briefings, the Government has commissioned a Migration Advisory Committee to report on EU migration this September. It is unlikely that further clarity around immigration post-Brexit is likely to come before then.
As Michael Barnier, the EU's chief negotiator, stated in a speech in early March 2018, the only certainty we have at this stage is that "the UK will leave the EU on 29 March 2019". True certainty about what comes next will only come at the end of the negotiation process and once the withdrawal agreement – which will also confirm the transition period and details – has been ratified.
What should we be doing now?
It is, therefore, important that all businesses analyse their exposure to the UK and are ready to adapt their internal logistics, supply chains and contracts. We have, therefore, advised a number of our clients that a "Brexit audit" is a sensible, proactive step to take. This involves businesses reviewing their own workforce, as well as the workforces of the businesses in their supply chain, to enable them to respond effectively when the final position is known.
EU nationals living in the UK should also consider applying for a registration card/residence card to evidence their rights to remain in the UK.
What else is new?
Whilst there remains much to find out about the UK's post-Brexit immigration regime, it is business as usual for Britain's legislators, who laid a raft of changes to immigration, visa and nationality fees before Parliament in mid-March. These changes will come into effect on 6 April 2018.
Whilst sponsor licence regime fees are staying the same, and there are even small reductions for certain applications (including Tier 2 (General) and (ICT) entry clearance applications for longer than three years and Tier 1 (Exceptional Talent) initial applications for leave to remain), fees for work, study and visitor visas will rise by 4% and the fee for the overseas optional 'Priority Visa' service for entry clearance will increase by 15%.
A full list of the new fees can be found on www.gov.uk.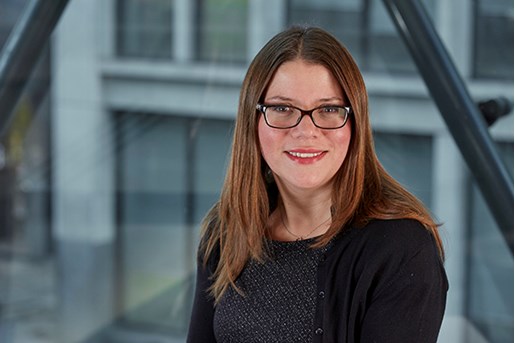 Sarah Harrop
Partner, Employment & Immigration London
View profile