The Government has finally published its long-awaited response to its January 2022 consultation on the implementation of Biodiversity Net Gain (BNG).
---
This briefing considers the key takeaways of the Government's response and how the new mandatory regime is shaping up ahead of its planned introduction in November this year.
BNG: The back story
To understand how we got here and for a general introduction to the new BNG regime, please see our previous series of blogs on the subject:
The Government's BNG Consultation Response ("the Consultation Response")
The Consultation Response, which was published on 21 February 2023 (more than a year after the BNG consultation originally started), can be found here.
At the same time, DEFRA published some initial guidance on BNG here.
We pick out below what we consider to be the key takeaways from the Consultation Response.
The continuing delay in the Government's consultation response combined with the political and economic turmoil of last year had led to doubts as to whether or not the mandatory BNG regime would be introduced as planned or even, indeed, at all.

Well, the Consultation Response now removes the uncertainty, and confirms that mandatory BNG will be introduced for TCPA schemes in November 2023 and for NSIPs in November 2025 as originally planned.

There is one notable exception to this – specifically small sites, for which mandatory BNG will be delayed until April 2024. Small sites are defined as residential sites of less than a hectare and a maximum of 9 dwellings (or less than 0.5 hectares where the number of dwellings is unknown), or non-residential sites of less than a hectare or where the new floorspace is less than 1,000 square metres. The Government is to "explore and implement where possible" a simplified process for small sites.

Exemptions will be made by regulations for the following development:

Development affecting habitat less than 25 sqm in area or 5m for 'linear' habitats (e.g. hedgerows)
Householder applications;
Biodiversity gain sites; and
Small scale self-build and custom housebuilding.

Notwithstanding this, the Consultation Response signals that these types of development could still provide opportunity for biodiversity enhancements. The Government intends to develop planning policy to secure this, so being exempt from mandatory BNG may not necessarily mean that a development will be able to proceed free of any biodiversity enhancements.

Whilst the new regime will apply to section 73 applications that would result in a change to the post-development biodiversity value (guidance for which will follow), the Government's intention is for this to only apply where the original permission was granted after the commencement of the mandatory BNG regime. In other words, section 73 applications that relate to permissions granted prior to November 2023 should be outside the new regime in addition to the exempted development above.

The Consultation Response makes clear that the following development will not be the subject of any specific exemptions:

Previously developed land;
Temporary applications;
Change of use applications; and
Developments that would be permitted development but for their location (e.g. within conservation areas, national parks, etc).

In each case the Government considers that the relevant development type is unlikely to be caught by the mandatory BNG requirement anyway – the first two by virtue of how the biodiversity metric works, and the latter two because of the proposed exemptions to which we've referred above.

Irreplaceable habitat will be excluded from the biodiversity gain objective and will instead be the subject of a requirement for appropriate compensation (which cannot be met through biodiversity credits). This will require separate treatment in both policy and the application documents, so that any loss of irreplaceable habit is properly accounted for.

Regulations will be made to define irreplaceable habitat and a list of habitat types considered to be irreplaceable. This will be the subject of further consultation.

In order to create consistency between different types of project, the Government intends to follow the same broad approach for NSIPs in terms of scope, BNG percentage and exemptions. Particular points of note in this regard:

There will be no 'lighter touch' approach to offsite biodiversity gains for NSIPs, with any offsite gains needing to be recorded in a biodiversity gain site register as per TCPA development.
For consistency with the TCPA regime, promoters will need to prepare a BNG plan and a completed biodiversity metric.
Environmental mitigation areas within NSIP project boundaries will not be treated differently, i.e. all of the project area will be subject to BNG in the same way as for TCPA applications.
The minimum duration for securing BNG will initially be set at 30 years, the same as for TCPA development.

The Government has said a draft biodiversity gain statement for NSIPs will be produced for consultation as soon as possible this year.

In truth the Consultation Response says very little about compulsory acquisition, essentially indicating that the Government does not intend to make any new provisions. But it does go onto to say this: "We will, however, consider providing guidance or reference in biodiversity gain statements that outlines the reasonable alternatives developers should explore to deliver net gain before they consider the compulsory acquisition of land".

This appears to be a clear indication that the Government envisages compulsory purchase powers being available to deliver BNG, notwithstanding that under the mitigation hierarchy such delivery is not the final option for developers. (The last resort under the hierarchy is, of course, the use of biodiversity units/credits – as to which see (8) and (9) below).

In broad picture terms, the Government envisages a BNG Statement being provided as part of a planning application and a biodiversity gain plan being submitted and approved prior to commencement of the development.

The Government will produce a template for this and guidance "to influence planning authorities' application of conditions, planning obligations and conservation covenants". Guidance will also be produced around offsite BNG. However, it appears that the intention is for councils to have discretion as to how they secure BNG and so we can perhaps expect different approaches to be taken by different authorities in practice

The Government sets out its vision of the market for biodiversity units in the Consultation Response. In summary, any landowner will potentially be able to create or enhance habitat for the purpose of selling biodiversity units if they can meet the policy requirements and demonstrate no significant adverse impacts on priority habitats. Such suppliers will then be able to sell to developers anywhere in England, provided that the use of those units is appropriate for the relevant development and accounted for in the biodiversity metric.

Developers will also be able to use or sell excess BNG in their own development as off-site gains for another development, subject to meeting certain requirements. Acknowledging concerns that this could "inadvertently make 10% the maximum gain at a national scale", the Government intends to keep this particular aspect under review.

Otherwise the Consultation Response envisages the creation of habitat banks to enable the delivery of "larger, more strategic sites for nature". Only habitats created or enhanced after 30 January 2020 will be eligible for registration and sale of the associated biodiversity units. There will be no time limit on how long units can be banked in this way before they are allocated to a development.

All allocations of offsite biodiversity gains to developments will be captured in a new biodiversity gain site register. This will be administered by Natural England. It should be noted that onsite gains will not be included on this register as that information will already be publicly available via the planning register held by local planning authorities.

Until the biodiversity market "matures", biodiversity credits will be sold online by Natural England and will be invested in strategic habitat creation and management projects in England. The credit price will be "set to be intentionally uncompetitive within the market" and will be reviewed every six months.

Further guidance will follow on the use of credits but the Government's intention is to phase them out as the biodiversity units market develops.

Perhaps the key takeaway of the Consultation Response is that, as much new information as there is in the Consultation Response, there is a lot of critical detail about the new BNG regime still to come. As well as those matters which are to be dealt with via regulations (such as the exemptions and irreplaceable habitat definition referred to above), the Consultation Response notably promises further consultation, guidance and/or action on the following aspects:

The biodiversity gain plan template and other information for planning applications;
The simplified process for small sites;
The draft biodiversity gain statement for NSIPs;
The use of planning conditions, planning obligations and conservation covenants to secure BNG;
What constitutes appropriate offsite biodiversity gains;
The use of compulsory purchase powers to deliver BNG;
The use and pricing of statutory biodiversity credits (with the indicative credit price due to be published in May).

This list is not exhaustive and undoubtedly the Government has left itself much to do over the next 6 months, especially if BNG is to become mandatory for (some) TCPA applications in November this year. We can therefore expect the three short pieces of BNG guidance currently on DEFRA's website to be rapidly added to in the coming months, as well as a number of further consultations to be undertaken at pace.

But, of course, this is not just about the Government. There are multiple stakeholders - local planning authorities, developers and third party landowners - who also need to get to grips with the new regime during this time if it is to function as intended. Given that some of the outstanding matters go to the "nuts and bolts" of how BNG will work in practice, it is questionable how ready all stakeholders will be, not least those local authorities for whom the introduction of the mandatory regime is likely to have direct resourcing implications. This is part of the reason for delaying the introduction of the new BNG regime for small sites.

Ultimately, though, whatever approach the Government takes to filling the current gaps over the next few months, the onus will be on all stakeholders to make the mandatory BNG regime work when it takes effect later this year. In this regard, ecological and legal advice will be more important than ever for applicants to navigate their way through the new regulatory framework.
If you would like to know more about BNG or otherwise require any assistance, please do not hesitate to contact the Planning & Infrastructure Consenting Team.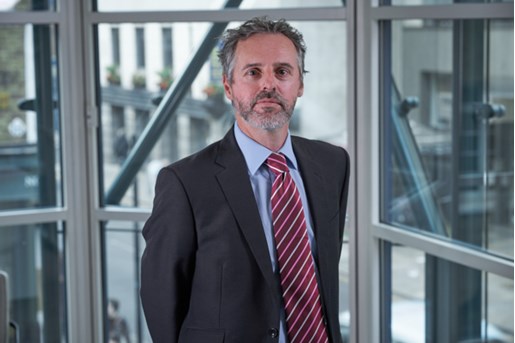 Michael Dempsey
Legal Director, Planning and Infrastructure Consenting
London
View profile