"Focus on local impacts in Draft EN-3 may still lead to delays in determining DCO applications for onshore technologies"
---
In this third bulletin in our Energy NPS series, we look at the key changes from the first revised draft NPS and how these impact renewable electricity generation, but with a focus on technologies onshore – solar, hydro and biomass / waste.
The headlines are that:
The updated draft EN-1 re-emphasises that the majority of new generating capacity needs to be low carbon; and there is a recognised "urgent" need for implementation of new electricity generating capacity to meet energy objectives and statutory targets for the sixth carbon budget.
More low-cost renewables are considered to help reduce household electricity bills and ensure Britain is less affected by fluctuations in volatile global gas prices as seen when the economy reopened after COVID-19 and linked to the Russian invasion of Ukraine.
Useful clarification around factors such as flexibility, influencing site selection and design are included, as reported in our last bulletin.
Developers will welcome that there is no change proposed to agricultural land classifications, which would have amounted to an effective ban on new solar farms in England.
Co-location is actively encouraged amongst solar, onshore wind generation, storage or electrolysers associated with the production of low carbon hydrogen. This will be welcomed by those at the forefront of designing, testing and developing innovative technology of the future intended to modernise our energy system and store renewable energy for later use.
However, whilst co-location is encouraged for technologies such as wind, the NPS does not cover onshore wind – and there is no removal of the de facto ban on onshore wind turbines in England. Onshore wind continues to make a significant contribution to clean energy generation and is an attractive investment due to cost efficiency. However, developers will be disappointed that it continues to be omitted by the Government and this may detract from new or re-powering projects coming forward.
Further, unlike the guidance for offshore wind, there is no presumption in favour of grant of planning permission for onshore technologies, which could undermine decision making.
As a reminder, the draft Overarching National Policy Statement for Energy (EN-1), together with draft NPS for Renewable Energy Infrastructure (EN-3) are critical national policy documents for decision making in relation to onshore projects including nationally significant infrastructure projects (NSIPs):
(1) Any relevant DCO applications relating to energy NSIPs must be determined in accordance with the designated NPS (subject to certain caveats). This includes Draft EN-3, the NPS for onshore renewable energy generation, applying to the following electricity generating NSIPs:
solar photovoltaic (PV), pumped hydro storage, and energy from biomass and/or waste including mixed waste containing non-renewable fractions >50 MW in England and >350MW in Wales
renewable generation proposals of the types listed above whose capacity is below the relevant threshold, directed into the NSIP regime under section 35 of the Planning Act 2008
(2) Variations to existing consents under section 36C of the Electricity Act 1989 for which they may be a relevant consideration.

(3) They may also be a material consideration in the determination of applications for renewable generation proposals of the types listed above whose capacity is below the relevant threshold and made under the Town and Country Planning Act 1990.
(4) They may also be a relevant consideration in decisions undertaken in Scotland and Wales.
Over the last couple of years, it has been clear that whilst the Secretary of State places significant weight on the national need, the Planning Inspectorate and Examining Authorities have placed greater weight on local impacts leading to delays in determining DCO applications. The national need may be diluted as the draft EN-3 continues to identify technology specific impacts; gives no direction on the weight to be applied, nor on which issues should prevail. This approach contradicts that given to offshore wind in draft EN-3.

Draft EN-3 recognises that Solar PV also has an important role in delivering the British Energy Security Strategy. A five-fold increase in solar deployment by 2035 (up to 70GW) is expected and draft EN-3 sets out that the government is supportive of solar that is co-located with other functions (for example, agriculture, onshore wind generation, energy storage or electrolysers associated with the production of low carbon hydrogen) to maximise the efficiency of land use.
While land type should not be a predominating factor in determining the suitability of the site location, applicants should, where possible, utilise previously developed land, brownfield land, contaminated land and industrial land. Where the proposed use of any agricultural land has been shown to be necessary, poorer quality land should be preferred to higher quality land (avoiding the use of "Best and Most Versatile" agricultural land where possible).
Whilst the development of ground mounted solar arrays is not prohibited on agricultural land classified 1, 2 and 3a, or sites designated for their natural beauty, or recognised for ecological or archaeological importance, the impacts of such are expected to be considered.
The Secretary of State should take into account the economic and other benefits of the best and most versatile agricultural land. The Secretary of State should ensure that the applicant has put forward appropriate mitigation measures to minimise impacts on soils or soil resources. The Agricultural Land Classification (ALC) and field surveys should be used to establish the ALC grade and identify the soil types to inform soil management at the construction, operation, and decommissioning phases in line with the Defra Construction Code. Applicants are also encouraged to develop and implement a Soil Resources and Management Plan to use and manage soils sustainably and minimise adverse impacts on soil health and potential land contamination.
In terms of biodiversity and ecology, the Secretary of State must consider the worst-case effects in its consideration of the application and granting of consent. However, solar farms have the potential to increase the biodiversity value of a site, especially if the land was previously intensively managed. Draft EN-3 recognises that, in some instances, this can result in significant benefits and enhancements beyond Biodiversity Net Gain, resulting in wider environmental gains which are encouraged. For projects in England, applicants should consider enhancement, management, and monitoring of biodiversity in line with the ambition set out in the Environmental Improvement Plan and any relevant measures and targets, including statutory targets set under the Environment Act or elsewhere. In Wales, applicants should consider the guidance set out in Planning Policy Wales.
Landscape and visual impacts should be considered carefully at pre- application stage. Potential impacts on the statutory purposes of nationally designated landscapes should form a part of the pre application process. Nationally designated landscapes (National Parks, The Broads and Areas of Outstanding Beauty) are afforded extra protection due their statutory purpose.
Applicants should map receptors to qualitatively identify potential glint and glare issues and determine if a glint and glare assessment is necessary as part of the application. When necessary, applicants are expected to consider the geometric possibility of glint and glare affecting nearby receptors and provide an assessment of potential impact and impairment based on the angle and duration of incidence and the intensity of the reflection. The extent of reflectivity analysis required to assess potential impacts will depend on the specific project site and design. Limited weight to claims of aviation interference will be given unless significant impairment can be demonstrated.
Applicants will also need to consider the suitability of the access routes to the proposed site for both the construction and operation of the solar farm, with the former likely to raise more issues.
Rather than a standard life-time condition of 25-30 years, applicants should now proactively consider the design life solar panel efficiency over time when determining the period for which consent is required. It is stated that an upper limit of 40 years is typical, although applicants may seek consent without a time-period or for differing time-periods. The time limited nature of the solar farm, where a time limit is sought, is likely to be an important consideration for the Secretary of State. The Secretary of State should ensure that the applicant has put forward outline plans for decommissioning the generating station when no longer in use and restoring the land to a suitable use.

Draft EN-3 also recognises Pumped Hydro Storage as essential for a net zero energy system, storing electricity when it is abundant for periods when it is scarce, as well as providing a range of services to help maintain the resilience and stability of the grid. It also recognises that the need for electricity storage is rising and that it will be critical to maintaining energy security as the shift from gas is made. It is, however, recognised that opportunities for NSIP hydroelectric power generation are currently limited.
Applications should include the full extent of the access routes necessary and an assessment of their effects, during both construction and operation. The former are likely to raise more significant issues. It is recognized that PHS schemes have the potential to have significant impacts on visual amenity in addition to those on landscape. The nature of these impacts will depend on the design of the system (for example open vs closed-loop systems). Where the project is likely to have noise and vibration impacts, the applicant must undertake an assessment as required – no longer just in cases of excessive impacts.
Development proposals should also consider the design of the generating station and dam (if required), including the materials to be used in the context of the local landscape character and to prioritise intake and outfall locations that avoid or minimise adverse impacts. There should also be specific measures to minimise fish impingement and/or entrainment and to limit the discharge of excessive heat to receiving waters.
Applicants will usually have assured themselves that a viable connection exists before submitting the development proposal to the Secretary of State and it is highlighted that where they have not done so, they take that commercial risk.

The combustion of biomass for electricity generation is still viewed as playing an important role in meeting energy needs and supporting decarbonisation. It's role alongside carbon capture and storage is seen as potentially significant in supporting the transition to net zero This is to be further considered in the upcoming Biomass Strategy.
It is acknowledged that Energy from Waste (EfW) also continues to play an important role in accordance with the waste hierarchy, with the recovery of energy from waste combustion forming an important element of waste management strategies in both England and Wales.
Careful consideration should be given to the location of EfW / biomass plants, for example to coincide with source of fuels, near existing transport routes and to benefit where possible from multi-modal transport options. Applications should include any new transport infrastructure required.
Applicants are required to either include CHP in their proposal, or to evidence that the possibilities for its use have been fully explored. For non-CHP sites, the SoS may also require developers to ensure their projects are configured to allow heat supply at a later date.
Draft EN-1 sets out guidance on CCR and the intention to transition to a new regime of "Decarbonisation Readiness". CCR is relevant to proposed biomass >300MW, but not to EfW plants. In assessing potential GHG emissions, applicants should take account of emissions associated with cultivation, processing and transport of biomass for electricity generation, as well as direct land use change. These criteria apply equally to domestic and imported materials.
Applicants for EfW must ensure plants are fit for the future, that they do not compete with greater waste prevention, re-use or recycling by other means and do not result in over-provision of EfW at a local or national level. Plants must be in accordance with the waste hierarchy and demonstrate their effect on relevant waste plans. Conformity with the waste hierarchy and effect on relevant waste plans should be included in applications. If there is a possible conflict, evidence should be provided as to why a deviation is appropriate and in accordance with the waste hierarchy. A monitoring requirement to ensure compliance with the waste hierarchy can be considered by the SoS.
Details on air quality impacts are required at application stage, including proposed abatement technologies. For combustion plant using CCS, the ES should reflect latest evidence on air quality impacts of carbon capture using amine-based solvents. The SoS should generally give air quality and emissions considerations considerable weight but the EA shall determine whether the technology selected is considered Best Available Technique (BAT). Where a proposed EfW plant / biomass generating station meets the requirement of the Environmental Permitting Regime and BAT, the SoS should not regard it as having adverse impacts on health.
The production and disposal of residues from biomass combustion must be covered within the ES, covering any recovery of ash and mitigation. Biomass combustion will produce both combustion and flue gas residues which must not be mixed. The management of hazardous waste will be considered by the EA / Natural Resources Wales through the Environmental Permitting regime. The SoS should give substantial weight to proposals which have a realistic prospect of recovering materials, with the EA being consulted on suitability. Where the EA indicates there are no barriers to issuing an Environmental Permit and agrees management plans satisfactorily minimise the wider impacts then any residual ash disposal impacts should have limited weight.
Water quality is a key consideration for biomass and EfW. Applications should include specific measures to minimise fish impingement / entrainment and the discharge of excessive heat. Cooling systems should be designed to include intake and outfall locations that avoid or minimise adverse impacts.
For landscape and visual impacts, the SoS should be satisfied that the design is of appropriate quality and minimises adverse impacts. Applicants should consider the design of the proposal, including the materials to be used in the context of the local landscape character. If the SoS is satisfied that the location is appropriate and the project is sensitively designed to minimise landscape and visual amenity harm, then the visibility of the project should be given limited weight.
Where a site is within a nationally recognised designation (SSSI, National Nature Reserves, National Parks etc) consent for projects utilising purpose grown biomass or energy crops should only be granted where the relevant tests in EN-1 are met, and any adverse effects on the designated area are clearly outweighed by the environmental, social and economic benefits
The sustainability of the proposed fuel is an important consideration for the Secretary of State in deciding applications. The RO / CfD sustainability criteria will apply to the extent plants can claim renewable electricity support, but this may not adequately control sustainability for the life of a project. The SoS should not grant consent unless satisfied that the operator will ensure the fuel it burns meets applicable RO, CfD or successor regime sustainability criteria (whether or not support is being claimed). As part of the upcoming Biomass Strategy, the Government has committed to reviewing the UK's biomass sustainability criteria. Once final guidance is published, applicants for new installations will be expected to comply with any new requirements.
Many developers will consider that the NPS needs to be stronger to enable more onshore projects to be promoted and consented – there is no presumption in favour of grant unless the harm outweighs the benefits like there is for offshore wind. Developers may look for more direction to be given in relation to the weight to be applied to key impacts otherwise uncertainty, delay and inconsistency in decision making will likely prevail. The absence of clear targets for onshore wind and guidance is unhelpful for developers and will simply continue to provide an easy win for local opposition to challenge the need for this type of renewable technology. In the context of the UK Government's climate change and net zero policies, we consider that this potentially leaves the draft NPS susceptible to judicial review.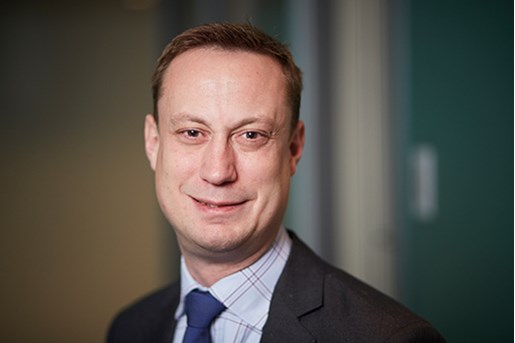 Gary Sector
Partner, Planning and Infrastructure Consenting London
View profile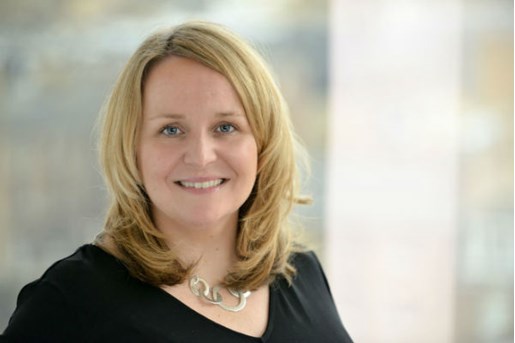 Sarah Baillie
Partner, Planning and Infrastructure Consenting
Glasgow, UK
View profile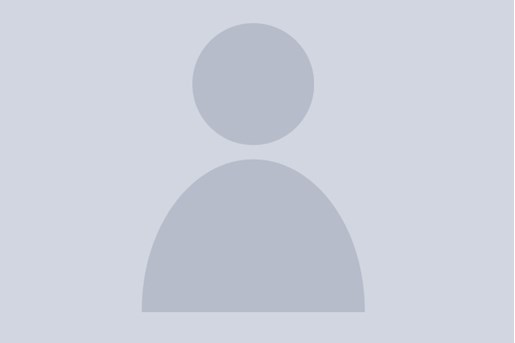 Francis Tyrrell
Partner, Planning and Infrastructure Consenting
London
View profile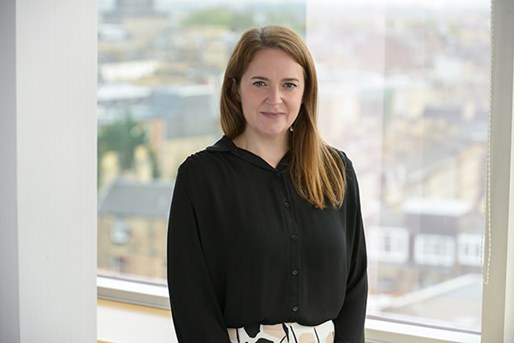 Fiona Gordon
Legal Director, Planning and Infrastructure Consenting
Edinburgh
View profile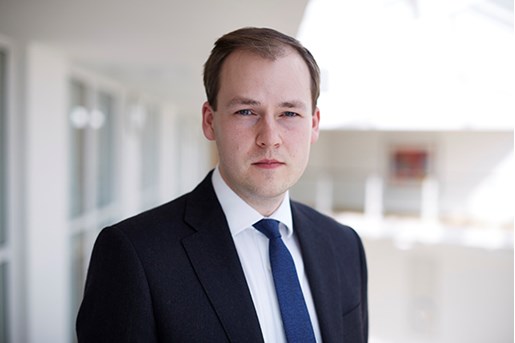 Daniel Marston
Managing Associate, Planning and Infrastructure Consenting Leeds
View profile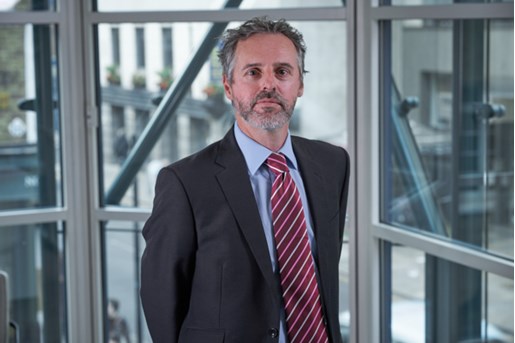 Michael Dempsey
Managing Associate, Planning and Infrastructure Consenting
London
View profile