Jan Gruter is a Partner in AG's Investment Management group and is based in Glasgow.
---
Five years ago he was a GC at an investment fund in London.
'5 years ago I never thought I would…'
Have moved to Scotland only a year later, become part of the AG family and in the process driven forward the development of our private funds practice!
Yet, when I left my job as a GC at an investment fund in London and moved up to Glasgow in 2018, I was welcomed with open arms by my new Scottish colleagues. I became part of our Investment Management Group, servicing private funds work and now advise fund sponsors and investors both in the UK and internationally.
What has struck me since I joined is how well our Scottish offering and capabilities are integrated into, and enhance, our wider firm offering. I have seen this in action myself as I now work regularly with clients of the entire AG network.
Our Scottish nexus has also played an important part in building out our market recognition for private funds work. One of the headline transactions I had the fortune of working on in the last few years was advising Edinburgh based Par Equity on its ground-breaking commercial forestry partnership with Aviva investors, structured through a fund vehicle – a transaction that has directly led to AG being shortlisted as "Funds Team of the Year" at The Lawyer Awards 2022!
I also had the pleasure to help some of my international clients to realise their ambitions in our local market. For example, alongside excellent colleagues in our Scottish real estate and banking teams, I am currently advising an Indian real estate investment fin tech on the expansion of its business model to the UK and its first property acquisition which happens to be in Scotland – nicely combining our global outlook with local expertise!
The firm has seen significant headcount growth across all of Scotland but it hasn't lost sight of the importance of preserving its unique culture and sense of fun. I look back fondly to my first AG Burns Night Dinner back in 2019 and many other Scottish social events over the years (with many more still to come now that we can connect in person again). I also enjoyed moments of comedy (or embarrassment, depending which way you look at it!), having managed to set off intruder alarms in both our Glasgow and Edinburgh offices (Aberdeen office security better watch out!).
I am grateful for the warm welcome I have been given here and look forward to seeing what the next five years will bring for the firm in Scotland.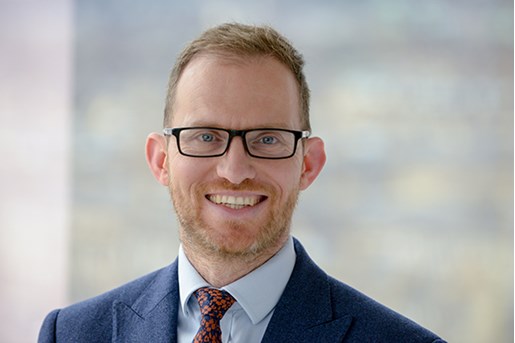 Jan Gruter
Partner, Investment Management
Glasgow, UK
View profile